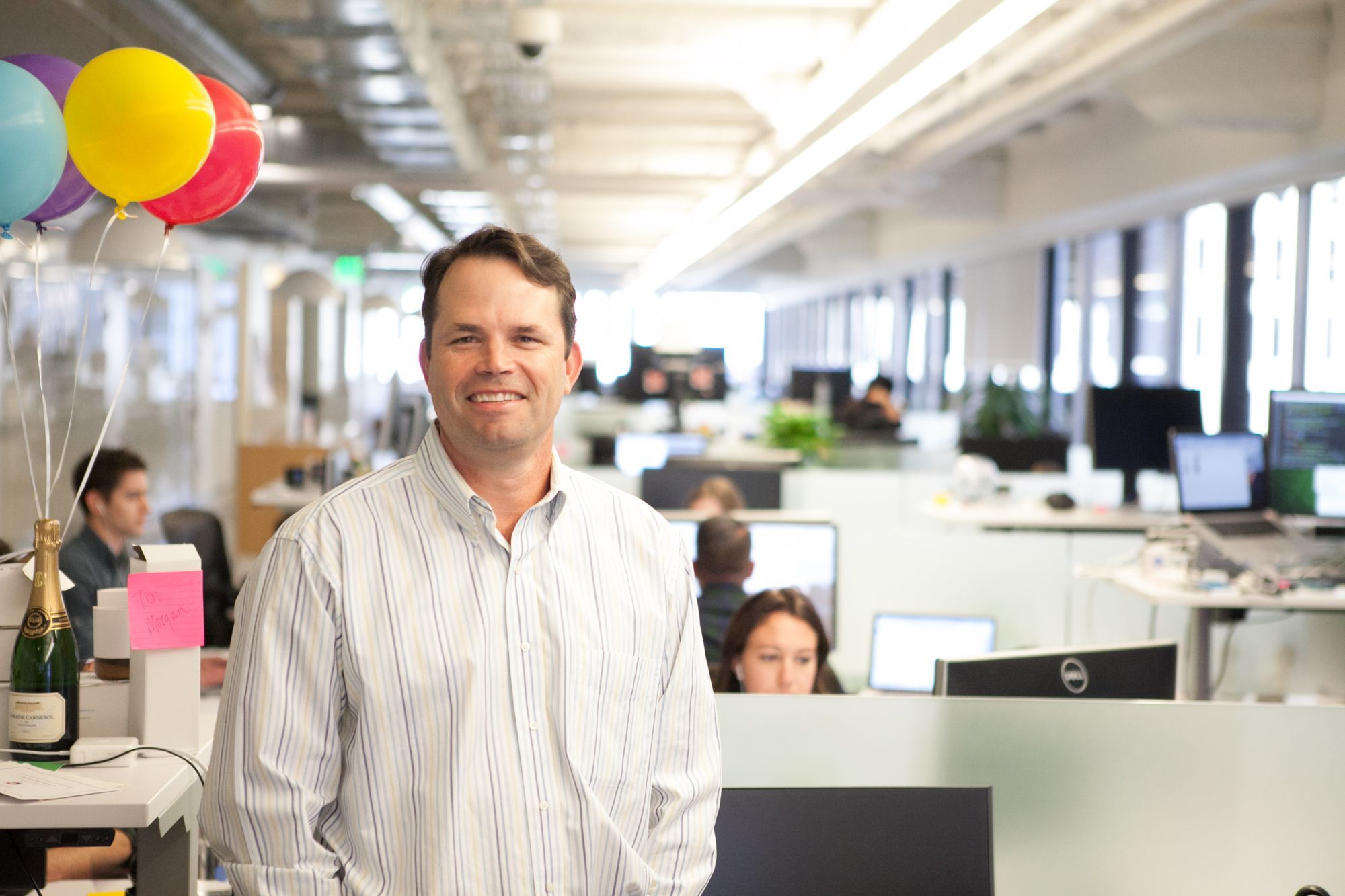 March 07, 2016
Today, we're unveiling a new name for our company: Dialpad.
(We've also got some great news about our corporate momentum and a keynote I'm giving this week in Florida--scroll down to the bottom of this post for the details.)
The new name reflects the user experience at the core of all of our products: Connecting people via the phone.
You may not have pressed the buttons on a physical dialpad in years, but you see a dialpad every day. It's embedded into the operating systems for the iPhone and Android phones. It shows up on smartwatches. You may soon see it on smart refrigerators and car dashboards. (Not that we advise dialing numbers while driving—that's a good time to use voice commands, actually.) And it's the first thing that appears in the Dialpad phone app after you sign in.
Even if you're not actually pressing buttons on these virtual dialpads (because you're selecting your favorite contacts by name or photo), their appearance in all these devices reminds you that you're dialing a phone number. If you needed to, you could use that dialpad to reach any of the more than 6.8 billion phone numbers in service around the world.
Think about it: Almost every human on the planet is connected to the international phone network. It's the closest thing we have to a universal social network, and the phone dialpad is the key to making that connection.
Our new name also reflects our user-centric approach to making products. Most telephone technologies are designed to fit the needs of telcos, not end users or companies. As a result, phone technologies have lagged behind in the 20th century even while cloud and mobile technologies have driven business forward into the 21st. Right now, the business phone represents such a huge drag on productivity that many people feel like the phone is over.
We're here to tell you: The phone is not over. It remains the best way to do business in many, many situations. We believe the phone simply hasn't been built right, with end-users and IT people in mind, until now.
We designed Dialpad to fit the real-world needs of today's workers and the modern enterprise. It provides an easy-to-use, unified dialpad for access to voice, video, text messaging, and meetings across any device—and within other applications, including Microsoft Office 365 and Google for Work.
And yes, we'll continue to provide Dialpad UberConference—that's not going away either.
Our mission is to make using the phone fun, easy, and productive again. It all starts with a dialpad, but it definitely doesn't end there.
That's why we chose the name Dialpad.
Note: I'll be in Google's keynote at Enterprise Connect tomorrow, Tuesday, March 8 in Orlando, Florida, along with Motorola CIO Greg Meyers and Google Technology Evangelist for Google for Work Adam Swidler. If you're in Florida, I'd love to see you and hear from you there. Or follow along on Twitter with @DialpadHQ from 11:00-11:30 am EST.
We are also stoked to announce a few additions to our executive team. Morgan Norman is Dialpad's new Vice President of Marketing, joining us after NetSuite and Zuora. Steve Milner, Dialpad's new Vice President of Sales, joins us from Rackspace. And Omar Lee, Dialpad's new Head of Design, joins us from YouTube/Google. Read all about these talented executives in our press release.
And we're very pleased to note that Android co-founder Rich Miner has joined Dialpad's board of directors.