October 15, 2019
Dialpad's Diversity and Inclusion team is committed to expanding diversity within the company and giving back to the community in ways that expand access to the technology startup world. We learned about the National Association of Black Engineers (NSBE) earlier this year while participating in one of their local STEM events for children in Oakland, CA. After that amazing experience, we decided to attend NSBE's Fall 2019 Professional Development Conference (PDC) as a sponsor.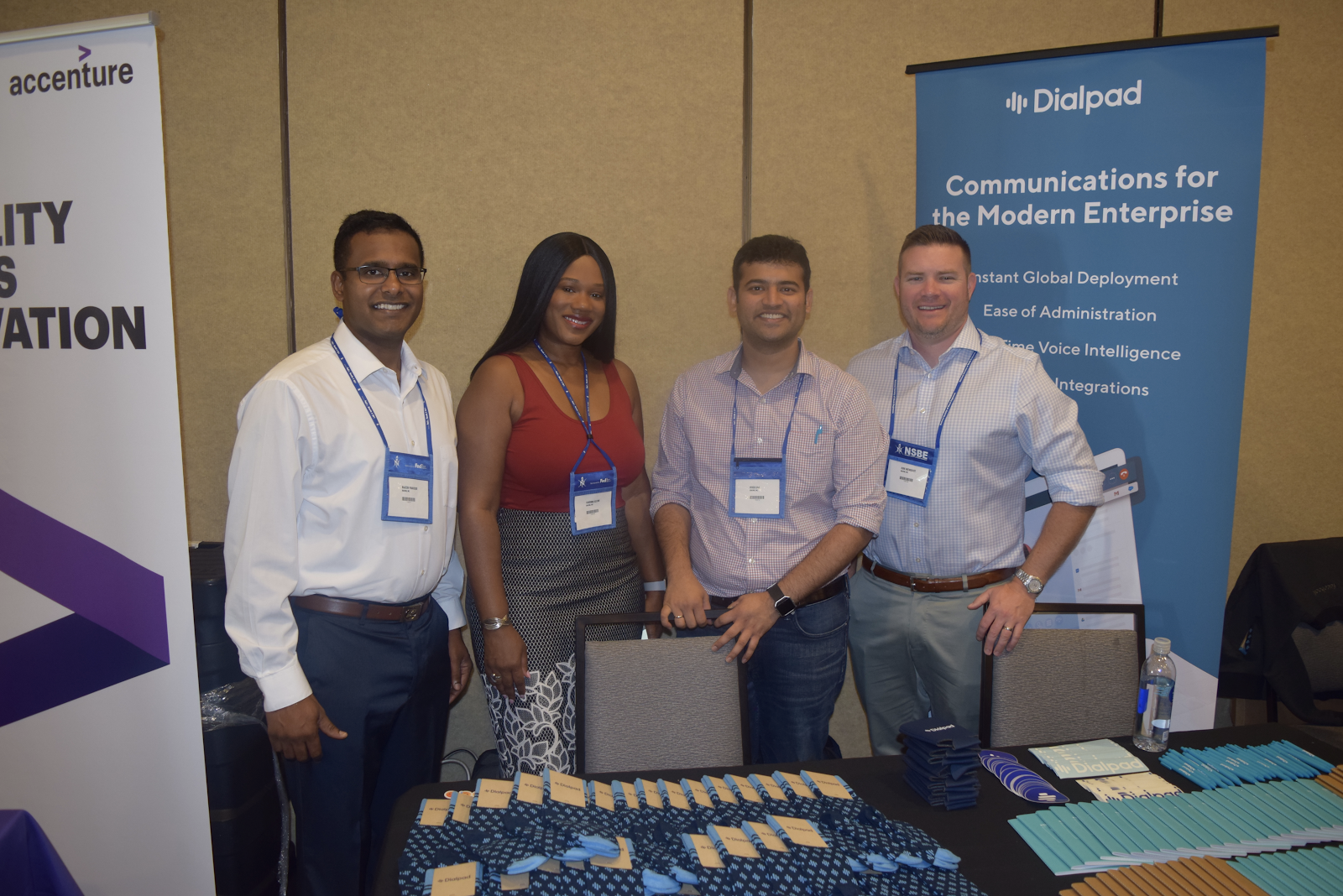 First-timer's experience
NSBE's Fall 2019 PDC was Dialpad's first time attending. As such, we had a lot to learn about NSBE, the PDC event itself, the attendees, and where we fit in the mix of things.
While identifying and connecting with qualified candidates was our primary objective, we also wanted to provide value that would help attendees walk away with more knowledge about engineering in the tech space.
4 lessons learned
1. There are many tech companies committed to increasing diversity. During the career expo, we had a vendor booth among other tech companies like Amazon and Facebook.
2. Giving and getting the most value from a relationship with a professional organization such as NSBE takes time and participation. We continuously prepared our approach to the conference and how we would best serve those that attended.
3. We were surprised by the level of concentrated talent at this conference versus the ones that we have attended in the past. It's important to be very clear on what types of engineers you are hiring for as an employer.
4. When you're a sponsor, swag matters. We brought along standard conference swag such as pens, notebooks, but also brought our high-quality socks, imprinted with the Dialpad logo. Who knew these would be such a conversation piece?
Future plans
After participating in PDC and volunteering for a local NSBE chapter, we are committed to diving deeper into our relationship with NSBE through upcoming opportunities over the next year. We have been in touch with dozens of engineers that attended the conference with the hopes of turning them into Dialers in the near future.
Dialpad is growing! Learn more about the team and where you can make an impact!