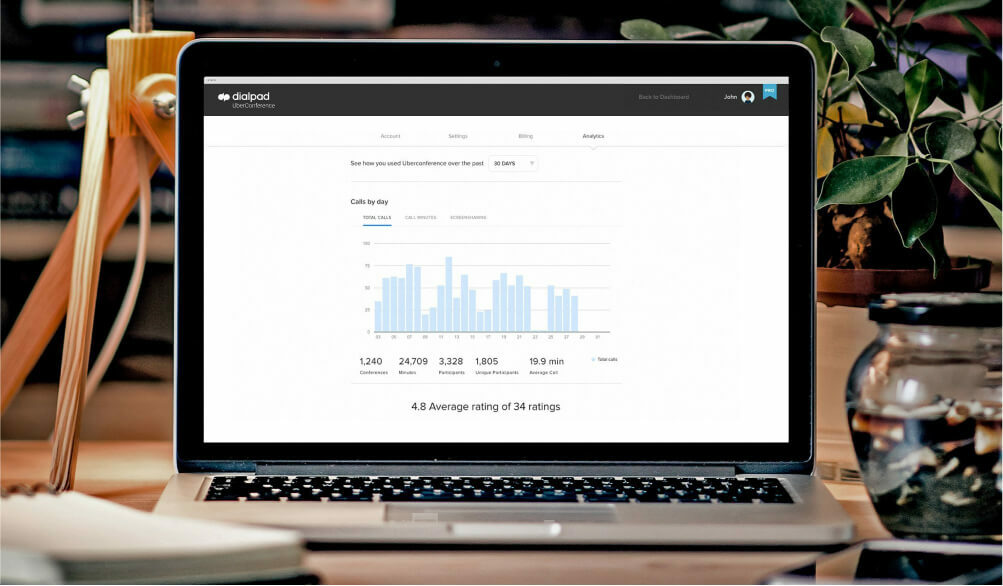 May 10, 2016
Ever wonder how your team is actually collaborating? With conference calls happening across your organization every day, you can now get the intelligence you need to help understand these interactions and improve your business's conferencing experience.
We're happy to announce the availability of Dialpad UberConference Analytics. Dialpad UberConference Analytics is included with your Business subscription service, providing you with the communications analytics you've been looking for.
---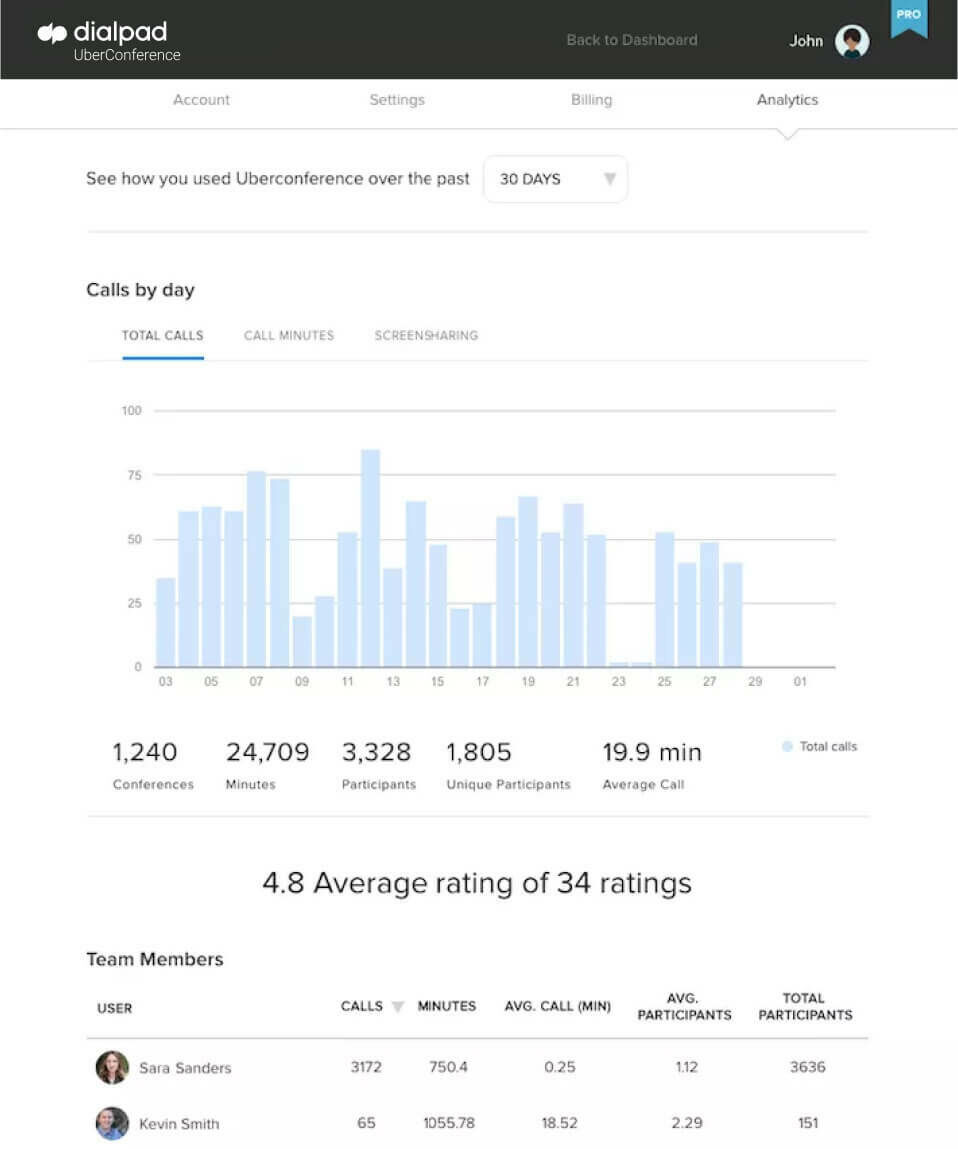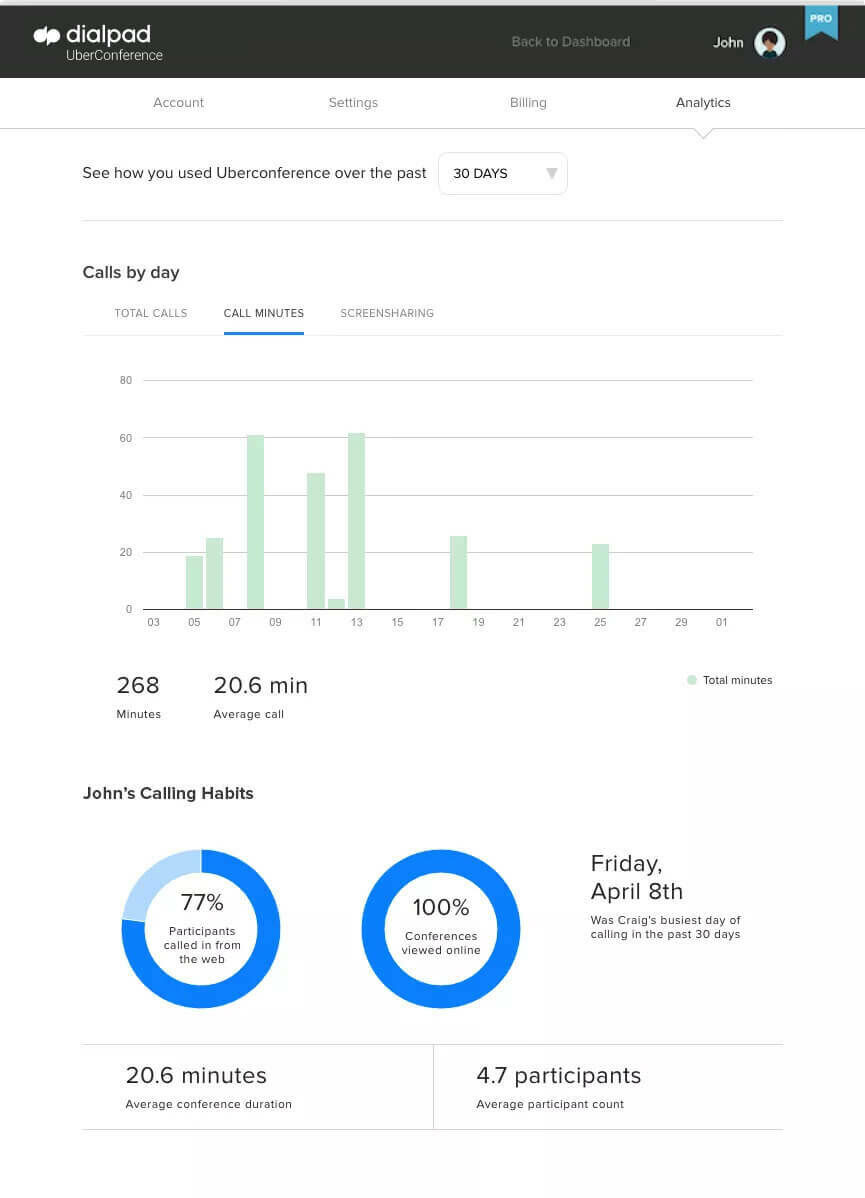 ---
Dialpad UberConference Analytics provides customizable details about conferencing usage by individual or at the company level. Administrators will be able to view usage details including number of conferences, conference minutes, screen shares, participants, and average conference duration. Individual Business users will also have access to their own usage data.
In addition, data on participation access through the web, average participants, and call ratings will help you understand how your business, customers, and partners are using Dialpad UberConference.
Can't wait to get started? As the administrator for your business, or an individual user business account, you can log in and instantly access your Dialpad UberConference Analytics. Simply visit the dropdown menu under your profile and click the Analytics icon.
If you don't yet have a business account, get started today by clicking here to upgrade your account.