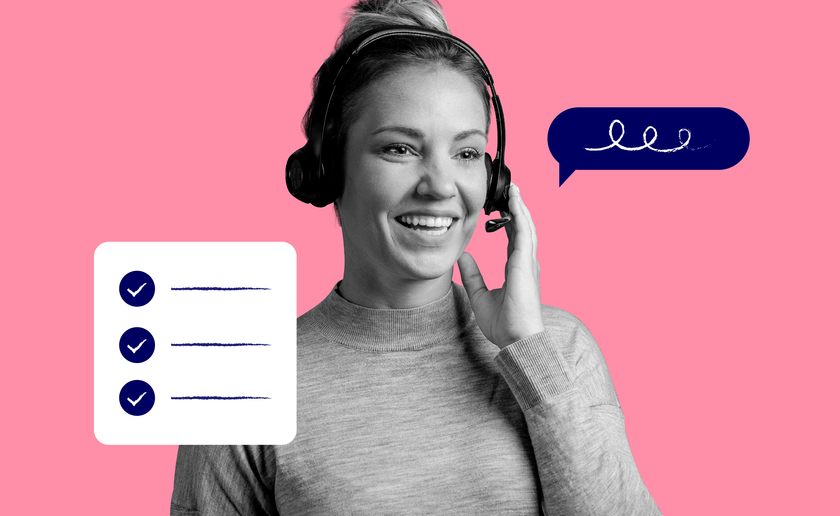 July 10, 2020
When it comes to today's contact centers, it's important to remember the world we live in. Thanks to mobile technology and the internet, consumers are used to instant gratification, satisfaction, and access. So when customers give your contact center a call, they expect instant assistance and quick resolution from the moment they dial your number to the second they get one of your representatives on the phone.
With that in mind, it's crucial to consider the different ways in which a contact center team can take the necessary steps to ensure that your customers and prospects are taken care of quickly and efficiently. This goes far beyond simply staffing your center with more representatives—it's about implementing modern software. The world has changed, and the old ways of managing your call center simply aren't enough.
Let's take a look at 7 key contact center features that your contact center software should have to achieve peak performance.
7 essential contact center software features
1. Hold queues
When facing a high volume of calls, does your system simply put them in a circular holding pattern, where they're forced to wait on hold or listen to a song, only to be redirected back to the main menu after a few minutes have gone by? If so, it might be time to look into a more modern solution.
Robust hold queue features make both the customer and agent experience a lot better. An in-queue customer callback feature allows for customers to leave a message and number so an agent can reach back out, without the need to stay on hold. Setting a minimum and a maximum number of callers allowed in the queue at any time, along with maximum wait times, enables efficient agent shuffling and more pleasant customer experience. And of course, allowing for fallback options when these max numbers are hit further protects your call center's effectiveness.
2. Smart call routing
Smart call routing is another important feature that your call center software application should be able to do. Things like fixed call order, call round robin, and skills-based routing for agents allow for maximized efficiency.
By prioritizing calls to ring on specific available call centers and agents, smart call center technology will detect if an agent is already on a call and not forward another one to them, even as they're doing a post-call wrap-up and adding notes. This allows for maximum attention to be given to every customer call while still optimizing for contact center performance.
Another important call routing capability is contact matching through omnichannel customer service features. A customer profile can be matched across CRM and other tools and pull up the history of interactions that are tied to that customer right within the call center.
Smart call routing makes for faster service, more efficient support, and automated call routing, which can save your contact center time and money.
3. Artificial intelligence
Just like smart technology, AI technology is beginning to embed itself in everything from our Spotify and Netflix playlists to our robot vacuum cleaners that automatically map out the floor plan of our spaces. Dialpad Ai is our built-in artificial intelligence, machine learning, and natural language processing technology developed by Dialpad to help make data-driven decisions not just possible, but easier and more efficient than ever before.
Remember, your agents are trained to do one thing: communicate with customers. Agents have conversations with customers, provide feedback, offer assistance, deliver troubleshooting solutions, and ask about customer satisfaction. All of this is essentially verbal and written data that, for far too long, you simply didn't have a viable method to collect and analyze.
Thanks to Dialpad Ai, you can now take those conversations and analyze them in a way that allows you to improve your customer satisfaction, agent knowledge, and your overall customer support strategy. With keyword triggers, cards can automatically pop up on the agents' screen, regardless of who said the keyword, providing agents with (manager approved) responses as well as a link for them to access more information.
4. CSAT surveys
In today's world, any business is only as strong as its customer satisfaction—and that includes your contact center. So, how exactly do you measure and analyze customer satisfaction in your call center? Do you simply ask your callers to "stay on the line and answer a few questions to be part of our brief customer satisfaction survey?" If so, you wouldn't be alone.
But the fact of the matter is that if there was a brand new way for you to solicit feedback and customer satisfaction comments through your call center—would you try to take advantage of it?
By leveraging the power of Dialpad Ai to aid you in your search for measurable feedback, you can give your callers a chance to explain why they rated your call center with a certain score. It can record and transcribe their response so that you can begin to notice trends and patterns in your feedback.
Lastly, you can completely customize your CSAT surveys across a variety of criteria. For instance, you can add a survey introduction, which informs your callers about the reasons behind the survey. From there, you can add a customized question and record new prompts or upload existing ones, along with a customized thank you message to thank your callers for responding.
5. Agent screen capture
Screen capture is another important feature that far too many virtual call center software seem to go without.
The success of your contact center is always going to come down to the individual interactions that your callers have with your agents and representatives. With that said, it can be difficult, if not impossible, to have the ability to monitor the calls of each of your agents in real-time to ensure that they're passing along accurate information to your callers.
With a screen capture feature, you can gain a comprehensive view of the exact steps that your agent took after connecting with a caller. From there, you could dive deeper into the ways in which your agents handle callers' questions, issues, and inquiries. This is a critical feature that could help you better determine exactly how your agents and representatives go about connecting with callers. Not only can it help you further optimize your customer satisfaction, but it can also help you identify areas in need of improvement.
6. Real-time dashboards
In today's world, technology moves at the speed of light. And it goes without saying that having access to real-time contact center analytics as they come in is absolutely critical in gaining real, actionable insights that can allow you to improve the ways in which you offer support and service for your callers.
Everyone, from your individual agents and representatives to your call center managers, needs current, up-to-date, real-time information in order to make decisions on the fly. Remember, today's consumers expect instant satisfaction, instant gratification, and instant assistance, which means that you need real-time information to catch problems as they develop.
Real-time dashboards can allow you to view current and ongoing metrics across the areas of completed, missed, abandoned, and total calls to your contact center, along with real-time agent status updates, average speed to answer, average handle time, and more. All of this should help to give you the insight you need to improve your processes, improve your response rates, and improve the experience that you offer your callers.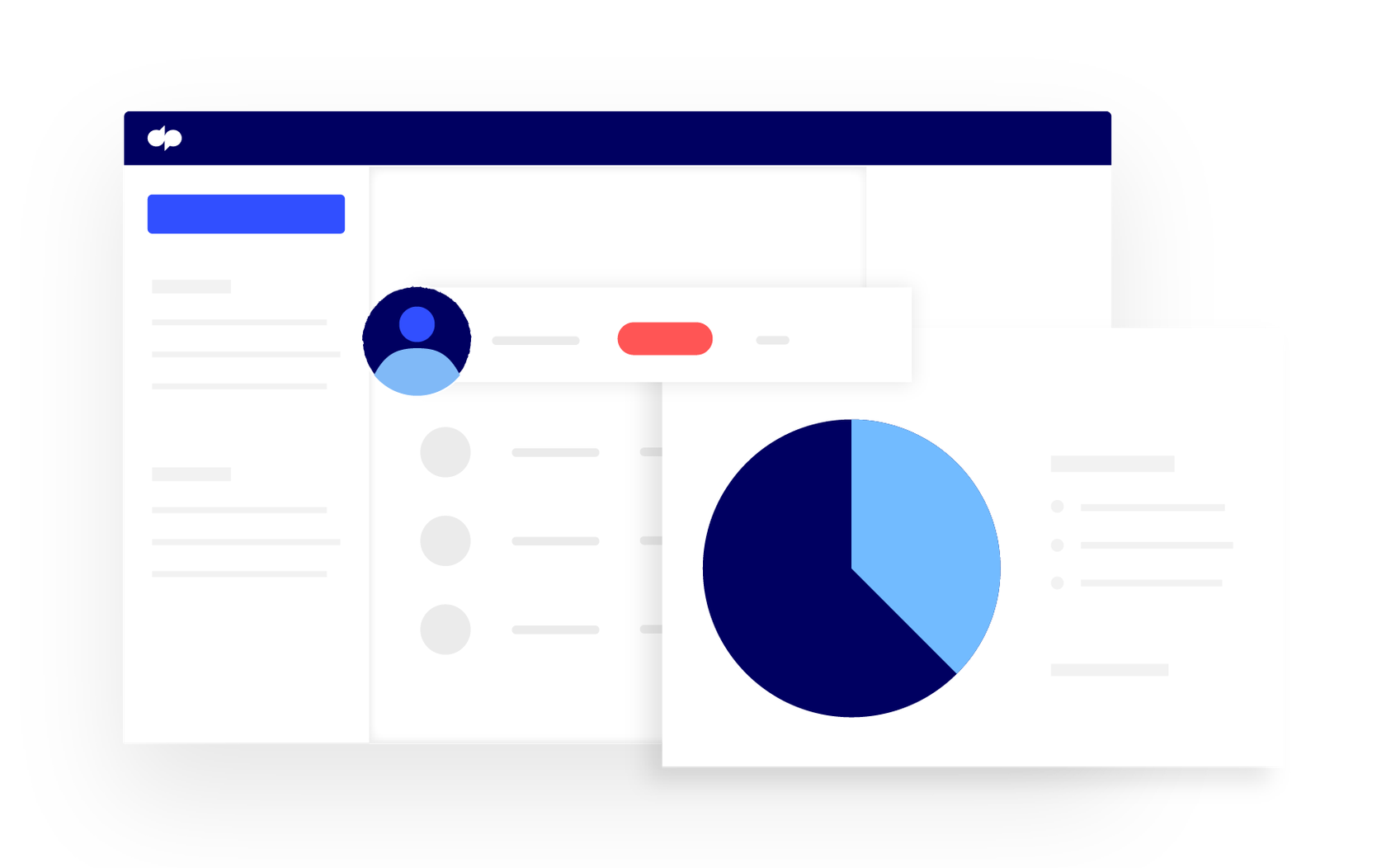 7. Post-call analytics
Your contact center simply can't survive off of real-time metrics alone. Along with your current and up to date insight, you need to find a way to analyze this information after your calls take place so that you can expand your knowledge of what went right, what went wrong, and what you and your agents can improve on. Remember, the business world is dependent on big data, and that means that your contact center can take advantage of big data too, just as long as you have a call center software that is capable of providing you with detailed analytics.
With a ton of statistics and metrics to dig into, you can view everything from call activity history to specific agent call stats, allowing you to gain actionable business insights. With this type of feature, you can even view specific call KPIs and metrics like placed calls vs. received calls, and break all of this information down by date, time, and so much more.
Dialpad Ai Contact Center offers a simple and easy-to-use charting menu, where call center managers have the ability to filter and search for calls by group or user through group or individual searches. From there, they can search for calls by date, time, or even keyword as detected by Virtual Intelligence. Managers can then use this information to chart call volume over time, along with agent status, service levels, customer dispositions, and so much more.
These charting tools give you simple, yet comprehensive viewpoints into your calls, designed to give you the knowledge you need to make informed decisions moving forward

---
Give Dialpad Ai Contact Center a try
If you're ready to transform your contact center with an industry-leading cloud contact center solution, then you should consider giving Dialpad a try. Completely transform your call center with an innovative, modern, and data-driven software designed for the future.
Learn more about our call center software today to get started.