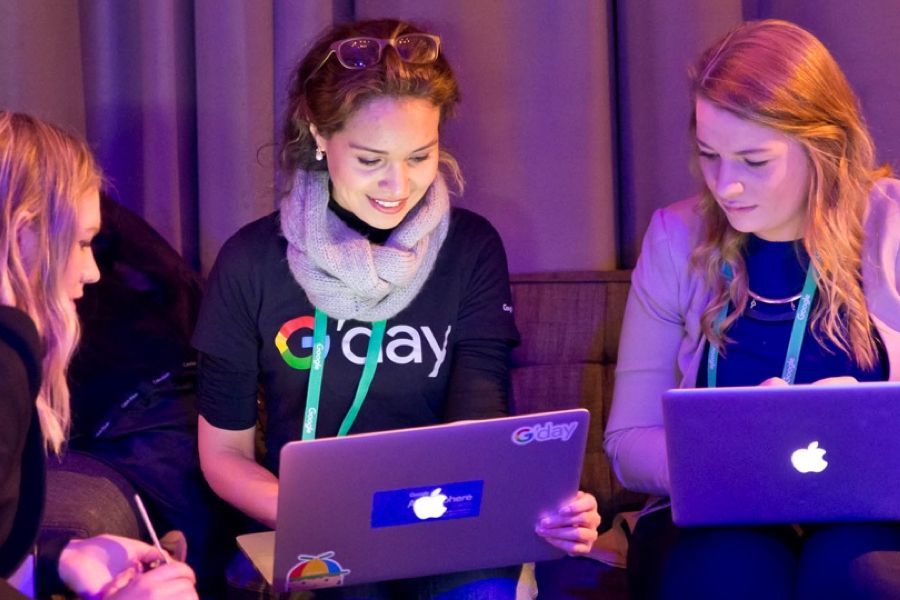 June 23, 2017
Dialpad is the #1 communications solution for G Suite. We're the only business phone system that's natively integrated, providing Single-Sign-On and directory syncing, as well as Gmail, Calendar, and Docs integrations. We're excited to announce we've extended these capabilities to include G Suite SAML with user provisioning. Starting today, customers can take advantage of G Suite's enterprise-grade SAML Single-Sign-On and automatically provision users via lifecycle management. The future of identity management is here.
Single Sign-On is easier and more secure
Single-Sign-On (SSO) significantly enhances security, while making users' lives easier. By centralizing identity management through one service, administrators can design their login process to fit their security needs, including using two-factor authentication and specific password criteria. This prevents users' from repeating passwords across multiple services and writing down their passwords. It also saves employees time by not forgetting their passwords.
Differences between SAML and OpenID Connect
Dialpad nows support the two most popular Enterprise SSO standards, OpenID Connect and SAML via G Suite. Our goal is to provide businesses with options to effectively manage security and authentication using processes that work for them.
From an end-user perspective, the SSO experience is seamless using either SAML or OpenID Connect. From an IT admin perspective, SAML meets certain corporate requirements and gives the ability to automatically provision users at scale via lifecycle management. If you do not have a corporate requirement to use SAML, Google recommends using the G Suite Marketplace (OpenID Connect) application. SAML via G Suite is available exclusively on our Dialpad Enterprise plan.
The Power of Lifecycle Management (aka SCIM)
Dialpad's admin interface makes user provisioning fast and simple. Unlike traditional telephone providers, admins can spin up users in minutes, not days or weeks. Lifecycle management, using a technology called SCIM, takes this one step further for enterprises that manage thousands of users—so they can automatically provision users across multiple applications in one centralized location.
Using G Suite's SAML option, enterprises can now provision and de-provision Dialpad users via their G Suite Admin portal. Once auto-provisioning is enabled, an admin will be able to add, modify, or delete a user in the G Suite Admin console, and that user's info will be added, modified, or deleted from Dialpad as well. Admins also gain visibility into the status of user provisioning for all configured apps.
Ready to get started?
If you're already a Dialpad customer, reach out to your account manager to enable your account for SAML (available only on Enterprise plans). Check out our admin guides for more information:
Not a customer yet?
Sign up for a trial to experience the power of Dialpad and G Suite together.