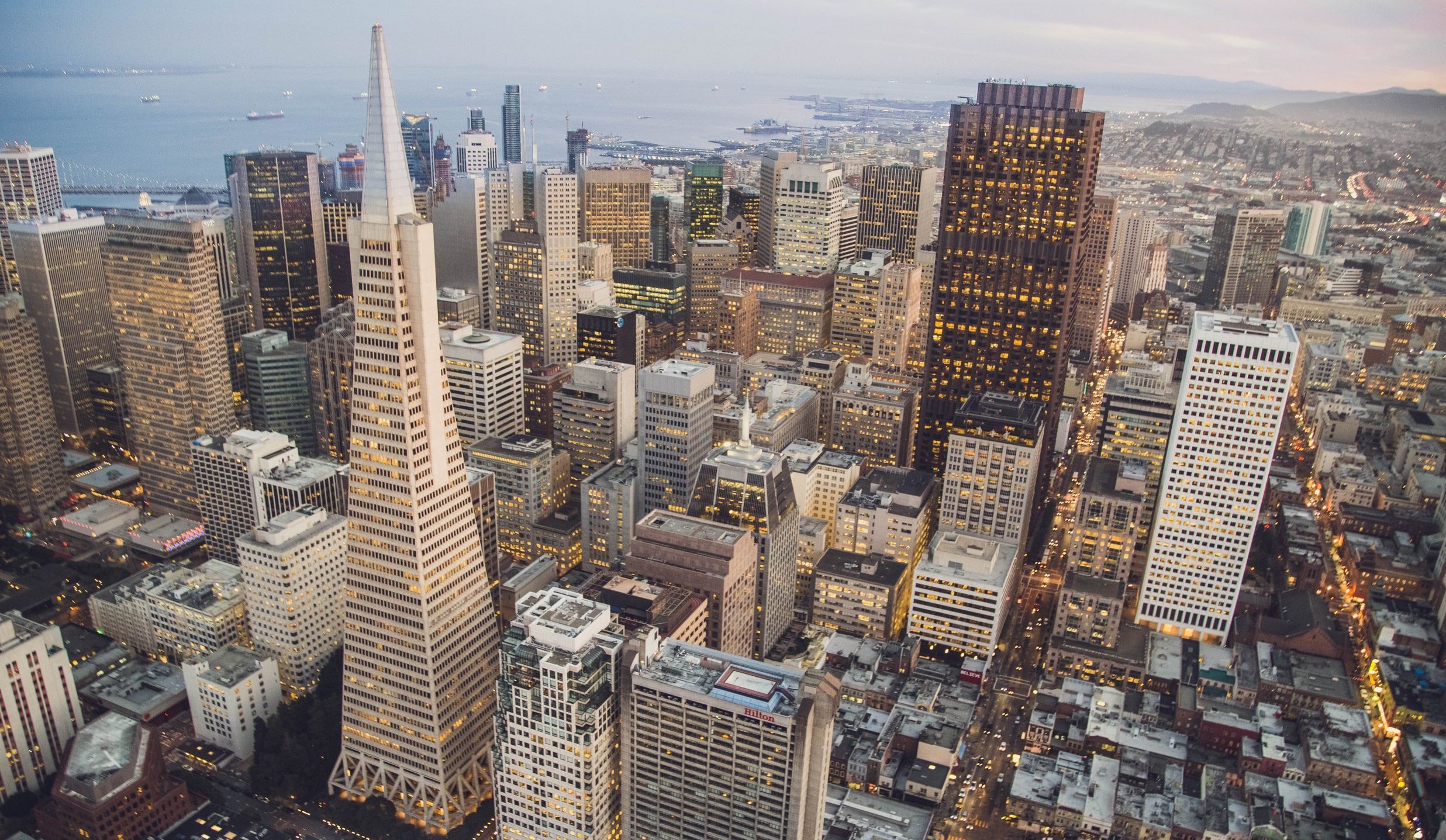 October 04, 2017
Dreamforce. If you've been, you know. If you haven't, you're in for something special. To say we're excited is something of an understatement. Not just because we're sponsors—or because Dialpad has the most sophisticated integration with Salesforce of any communications platform in the business—but because it's one of the most enlightening events for marketing and sales professionals anywhere. Period.
It's also a very busy event. So, we've compiled a bunch of tips that will help you navigate the chaos and get the most out of it.
BEFORE THE EVENT
Download the Salesforce Events app and plan ahead
Do this at least a week before the event. The app lists all of the 1115 event sessions, including a session synopsis, time, and location. It'll make planning your time at Dreamforce infinitely easier and you'll find yourself referencing it often.
Use the app to filter the sessions you want to attend the most (the big keynotes, for example) and the logistics of attending them. Having a rock-solid itinerary means you just don't have to think about what to do next, where you need to be, or how you're going to get there.
Reach out to your network
Find out who's going—clients, customers, co-workers past and present—and make plans to meet up. Not only is it always nice to see a familiar face, but a quick catch-up may even help you improve a customer relationship or even uncover new business opportunities. Looking for a place to do that? We like coffee and recommend local favorites like Blue Bottle, Four Barrel, Ritual, or Philz. Oh, and don't forget your business cards.
Book your hotel yesterday
The sheer size of this event and the laws of supply and demand mean accommodations in San Francisco will fetch a premium. The sooner you book, the less you pay. Also, keep in mind that Airbnb accommodations can be less expensive than hotels. Your finance department will thank you.
Book sessions with vendors
Vendors are a big part of what makes this event great. Dreamforce partners with these companies because they're blazing trails in their respective industries and creating smart solutions to tough problems. As an added incentive, these booths often have free beverages on hand and swag to give away. If you play your cards right, you may also find yourself on the guest list of some of these vendors' exclusive and unadvertised VIP parties.

Get smart on hot tech topics
Take AI for example—it's le mot du jour. With good reason. It's going to drastically change the way nearly all of us work and live. And this isn't just a vague 'someday' concept, it's happening right now. In your field. It's also going to be a topic that many of the event's speakers are going to talk about, so it's worth having a baseline understanding of. And when a colleague, prospect, or newfound friend at the bar asks where you stand on AI adoption, you can do more than make a cheesy Ex-Machina joke. We recommend starting with this interview about voice-enabled AI with our very own Brian Petersen.
DURING THE EVENT
Get to know the city, BART, and MUNI
Unless you've managed to book a room in a location that's perfectly central and within walking to all sessions, you're going to need transportation. There's a pretty good chance that cabs will be hard to find and Uber/Lyft surge pricing will be in full effect, making it easy to blow your transportation budget in a single day. San Francisco has several easy-to-navigate public transit options to get you to where you need to be quickly. Download the unofficial BART map app and the official MUNI app. If you're coming from outside the US, you can also download an offline map of San Francisco to avoid pricey roaming charges.
Prepare for weather
Will it be sunny and warm? Or will it be cold, wet, and windy? It could go either way in our beautiful city by the Bay. And the weather is especially unpredictable in November. Bring layers, rain and sun protection, and a means of carrying them all with you.
Attend the event happy hours
Many vendors vying for your attention and they're not beyond using free drinks and food to do so. After a full day of attending sessions, these casual events are a great way to kick back a little and socialize with other attendees. Word on the street is that Talkdesk and WalkMe will be hosting some excellent events.
Get involved on social
Dreamforce's physical sessions are really only part of the event. There are lots of important conversations happening across your social channels that you won't want to miss. Follow the event hashtag #DF17 to find important conversations and share the event's best insights. You can also stay ahead of the game by following pre-made Twitter lists of important Dreamforce influencers and speakers.
Give yourself a break
Sometimes, when you're trying to absorb everything, the exact opposite happens. A key tip to getting the most out of Dreamforce is: don't try to do everything—or even as much as you can. Give yourself some time every day to relax, do something touristy, have a coffee, shop, or even book a Breather and take a quick nap. You'll stay sharp and ready to take in more.
AFTER THE EVENT
Follow up with new contacts
One of the biggest takeaways of attending conferences is meeting smart, like-minded people and expanding your professional network in a meaningful way. Don't wait too long to connect with them on LinkedIn or send them an email letting them know that you enjoyed their conversation. Personal gestures go a long way—especially if your contact has is a business prospect.
Take time to reflect
Four days later, what do you remember? What stands out? Which speaker or session left the biggest impression? Dreamforce's value is as much about what you take away from it as it is the event itself. As you unwind, take time to revisit the topics covered at the sessions you attended and see how you can apply what you learned. In the past, Salesforce has made videos of the big keynote speeches available to attendees, and session speakers usually share slide decks and/or key highlights. So you'll have lots of great resources to thumb through, even if you didn't take many notes.
Embrace those incoming demo requests
You visited the booths, you went to the happy hours, you grabbed some swag, and you may have even heard an elevator pitch or ten. Somewhere along the way, you probably left your name, number, and/or email address with a few reps whose tech caught your eye. Instead of avoiding the imminent sales communications, try hearing them out with when you get back to work. Who knows, maybe it's time modernize part of your stack.
Dreamforce is the largest B2B tech conference on earth. And it's definitely something to get excited about. We hope this guide helps make the event that much better for you.