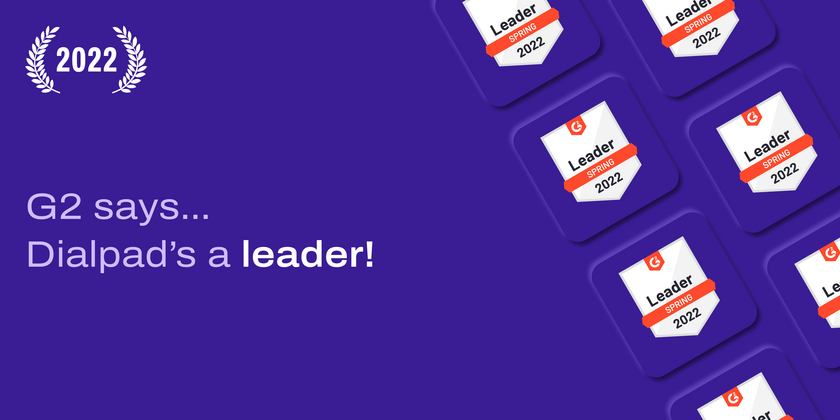 April 18, 2022
G2 (as you probably know) is where people go for reviews on software and services. It tracks feedback and data from over a million verified users, which it uses to create a leaderboard of the best and most loved products on the market.
So it's pretty exciting to see Dialpad was named a leader in seven different categories.
Where is Dialpad leading the way? What are real Dialpad customers saying? Read on and see why G2 named us a leader…

Taking the lead
G2 has categories for software and services of all shapes and sizes, so they cover a lot of bases. The seven categories that Dialpad is a leader in are…

VoIP

UCaaS

Contact Center Operations

Auto Dialer

Outbound Call Tracking

Video Conferencing
Phew, that's a lot of categories.
Plus, out of the other leaders in the UCaaS, CCaaS, and Video Conferencing spaces, Dialpad is the only real truly unified, or as we call it, TrueCaaS provider.
We know, we know—everyone's saying that they're a "unified communications solution," so what does that mean?
Well, with Dialpad, you get a platform that has a fully integrated cloud contact center platform (no whitelabelling other companies' software), all with the same beautiful UI and login experience as the unified communications product.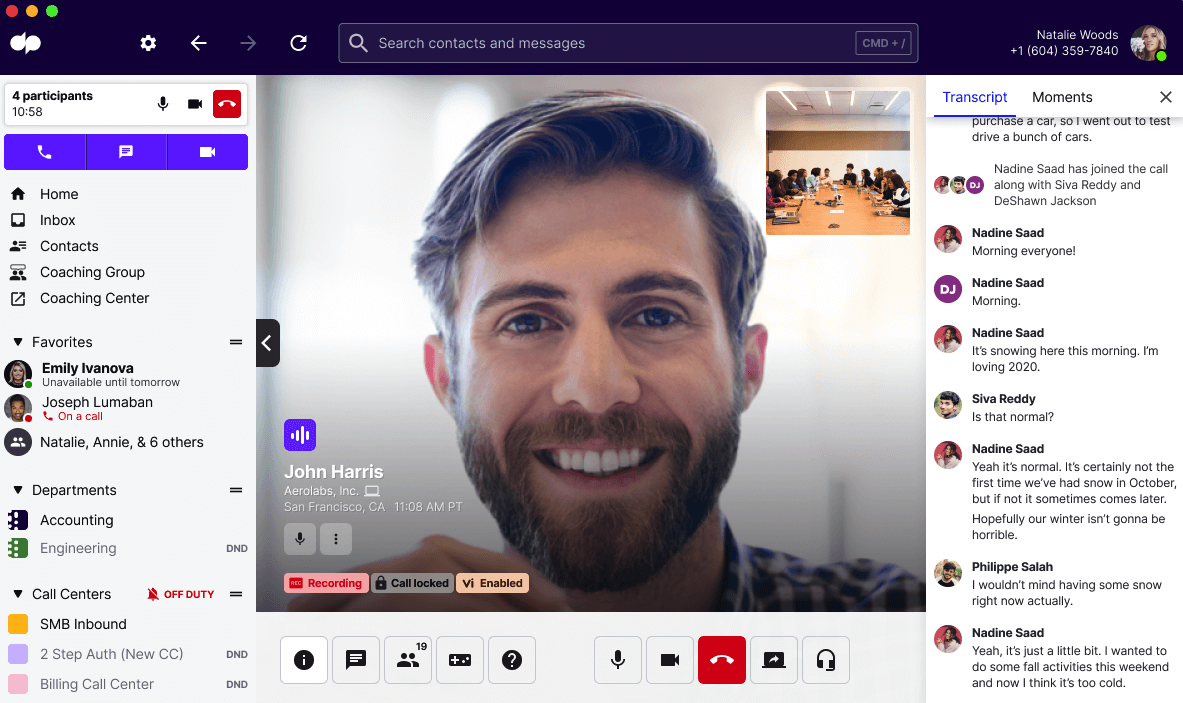 A little about G2
G2 is not only the world's largest software marketplace, it's also one of the most trusted. Thousands of companies partner with G2 to build their reputation and grow their business, while tens of millions of visitors rely on G2 for reviews.
"Rankings on G2 reports are based on data provided to us by real software buyers," said Sara Rossio, Chief Product Officer at G2. "Potential buyers know they can trust these insights when researching and selecting software because they're rooted in vetted, verified, and authentic reviews."

The people have spoken
For a product to even be considered for a place on the leaderboard, it needs to have at least 10 verified reviews. (Between Dialpad Ai Voice, Dialpad Ai Sales, and Dialpad Ai Contact Center, we have well over 1,000.)
So what is it that people are saying that put Dialpad on so many leader lists?
For starters, Robert says Dialpad Ai Sales is "Easy to set up, easy to use, [and] easy to dominate your competition," thanks to its Salesforce integration, artificial intelligence, and coaching features.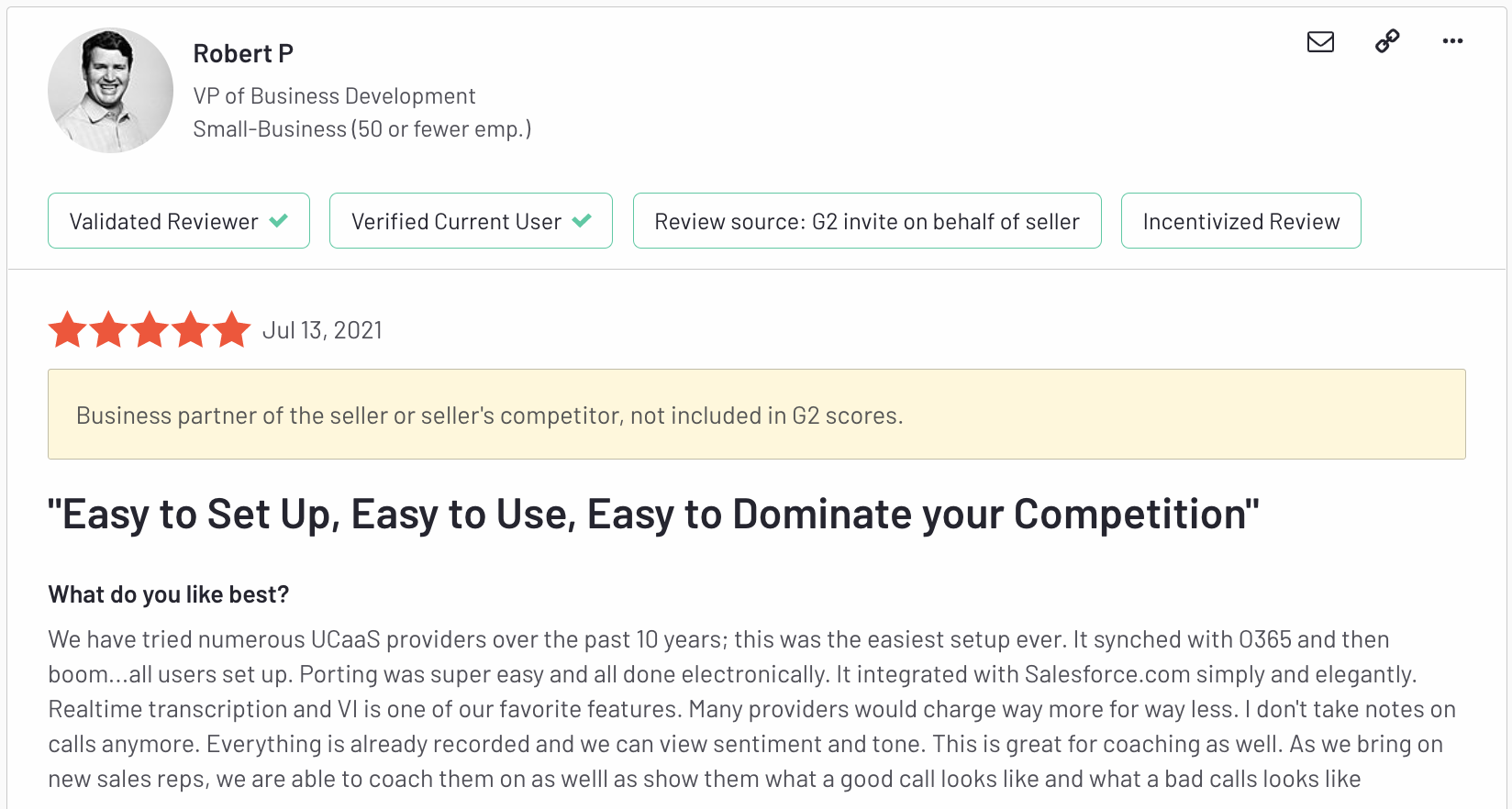 And there's Gina, who says "Dialpad is our #1 preferred dialer, and we wouldn't change it for anything" thanks to Dialpad's ease of use and superb support team.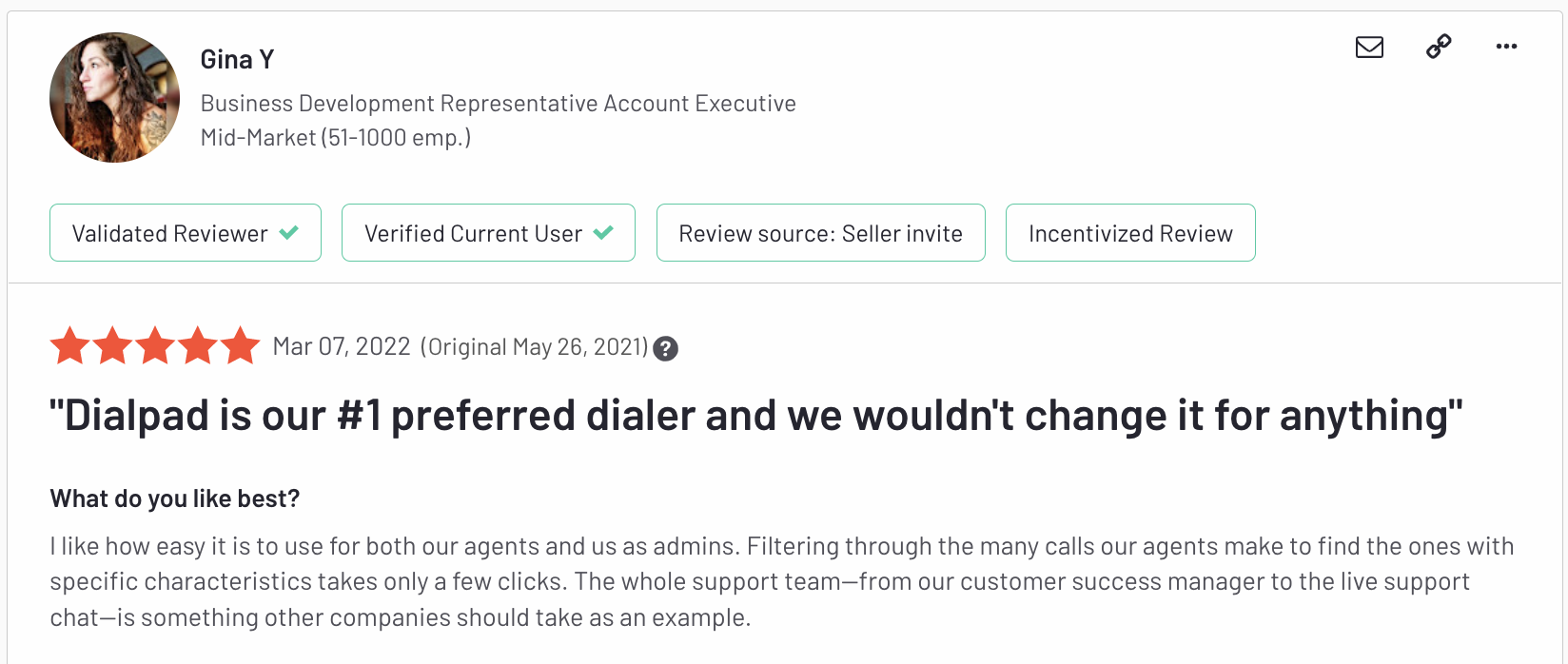 Dialpad Ai Contact Center customers are feeling the love too, like this Enterprise customer, who says Dialpad changed their business for the better with our "secure, holistic, user-friendly VoIP platform."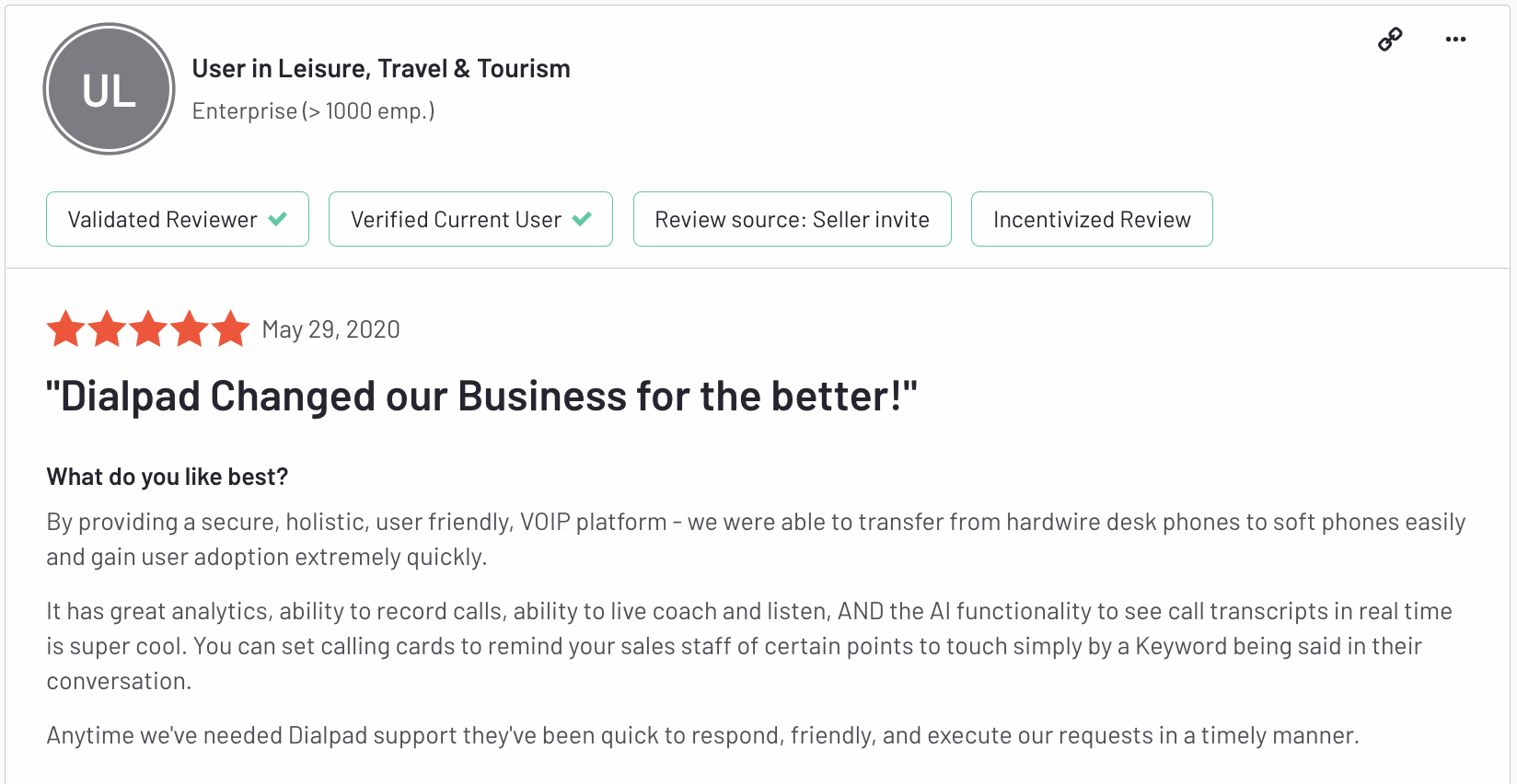 It's thanks to reviews like these that Dialpad is a leader in seven categories, so to each and every Dialpad customer who shared their thoughts with G2: thank you! We couldn't have done it without you—literally.
And with that, we'll get back to providing the best communications experience possible, so keep an eye out for new innovations and updates in the days and weeks to come. We're aiming for even higher on next year's leaderboard!

Want to see for yourself why Dialpad's a leader in UCaaS and CCaaS? Get started with a 14-day free trial:
Try it out