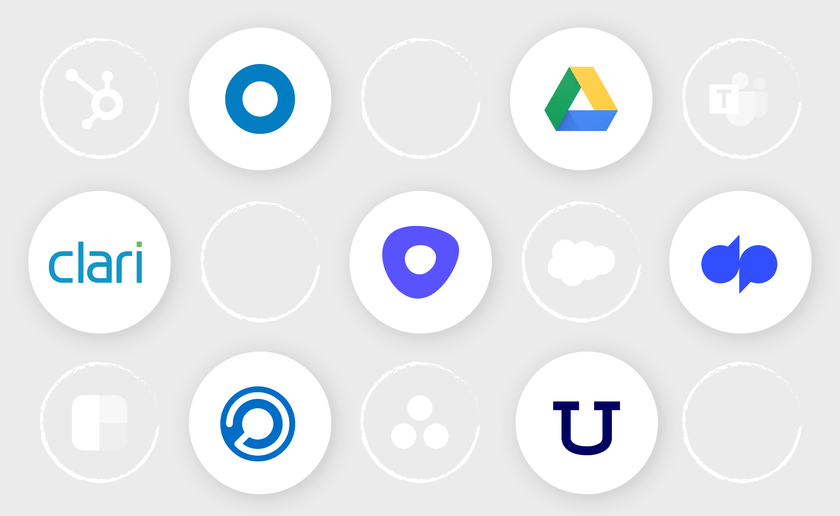 April 21, 2020
Last week, Dialpad was honored to be named a winner of G2's Best Software Awards for not one, but two products!
Dialpad Meetings (formerly known as UberConference) was named one of the Top 50 Remote Tools while Dialpad was named one of the Top 50 Products for Sales.
Each year, G2 ranks the best software companies and products based on customer reviews from thousands of real users. With over 57,844 software companies on G2, we are honored to have been granted spots on two "Top 50" lists. Dialpad is dedicated to providing the best products and customer experience, so earning high praise from our users is the ultimate prize.
The Best Software Award lists are filled with exceptional products and we are happy to see some familiar faces, such as Okta and Clari. We like to keep good company and know that the power of our platform is amplified by partnering with fellow award winners.
Okta, #1 on the Best Remote Tools List
This leading identity and access management platform allows Dialpad admins to deploy in minutes, instead of weeks. Instantaneous deployment is even more critical as remote work continues to grow.
Google Drive, #10 on the Best Remote Tools List
Efficiency is the name of the game with our Google Workspace integration to create a powerful business communications hub. Users have access to all of the files, emails, and calendar events shared with your Dialpad contact. This allows them to focus on the conversion, rather than figuring out what was discussed on the last call.
Clari, #22 on the Best Products for Sales List
Clari wraps up all sales activity against an account into an easily digestible package. Dialpad calls, amongst many other signals, are logged and analyzed by an AI algorithm to predict whether or not a deal will close.
Salesforce CRM, #39 on the Best Products for Sales List
The Salesforce Dialpad integration turns the world's most used CRM platform into an enterprise-grade phone system. Users have the ability to place and receive voice calls right inside the Salesforce while vital prospect and customer information is at their fingertips. This activity (including calls, text messages, transcripts, and call recordings) and call dispositions are logged within Salesforce for easy reference.
HubSpot CRM, #44 on the Best Products for Sales List
The power of HubSpot's CRM platform combined with Dialpad's modern phone system increases productivity and revenue for sales teams. Dialpad activities are synced to HubSpot records, so users see sales data alongside call activity for a more holistic view of their deals.
We feel lucky to be on a list with tools that pack such powerful punches. Discover how Dialpad can have an immediate impact on your organization.