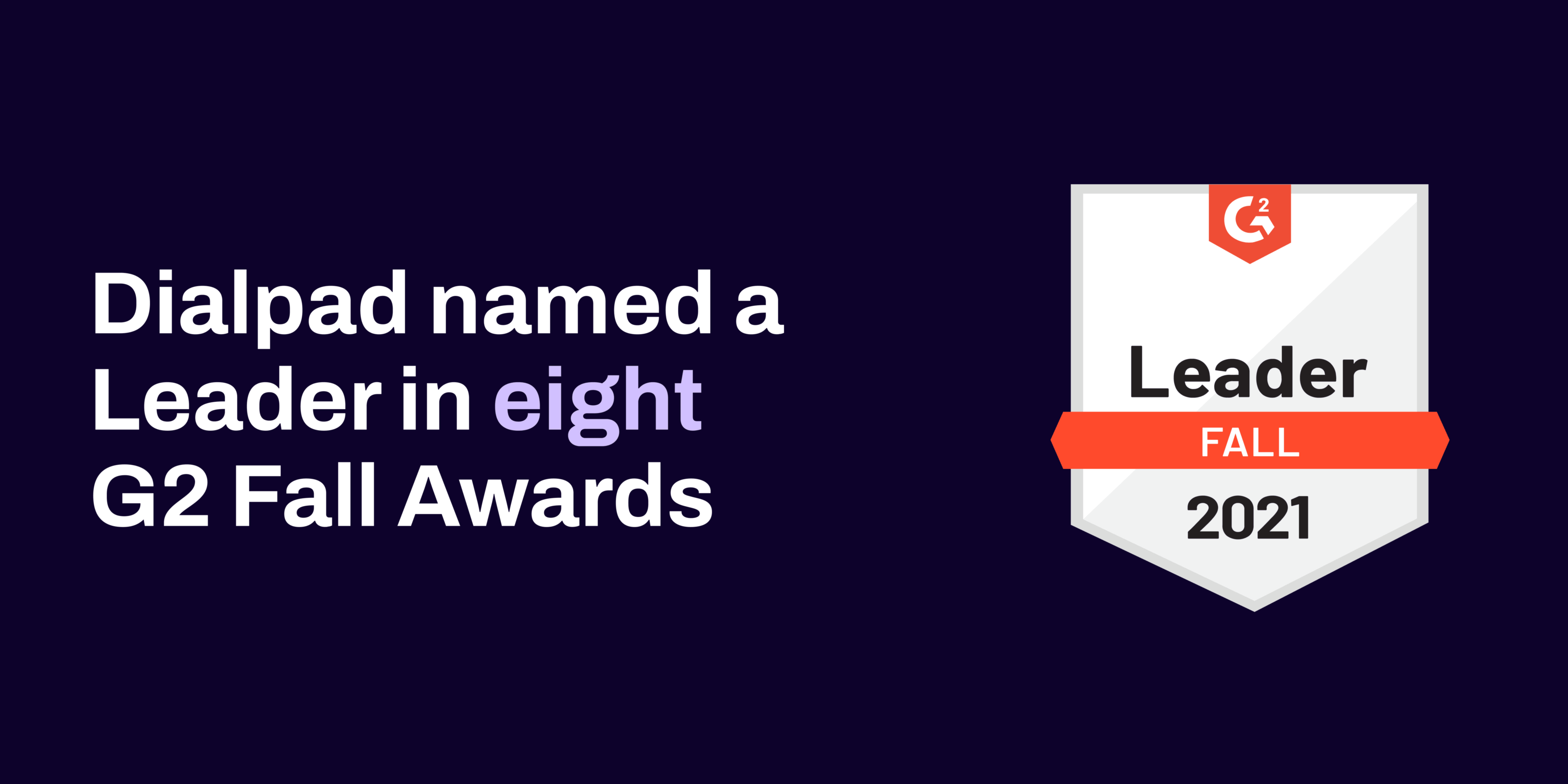 Summer's over, and fall is here.
It could only mean one thing.
A new season of G2 badges to scoop up.
A few months ago, we picked up seven G2 badges...
We're stoked to be named a Leader in eight categories this time around for G2's Fall Awards 2021.
What makes this even sweeter is that this is fully based on customer reviews from real users on G2, which is pretty much the most popular business solutions review website out there.
The other noteworthy bit...
Dialpad is the only provider to be named a Leader in G2's UCaaS, VoIP, CCaaS, and Conferencing categories—which is significant because we're by no means the only company saying that "we provide a unified communications and contact center platform."
This proves it.
Yes, Dialpad offers calling, messaging and video meetings in one platform—but beyond that, we've also built our own contact center solution within this same platform. It's one login, one account, one coherent user interface.
TrueCaaS (Truly Unified Communications as a Service), if you will.
If you haven't tried Dialpad before and need to streamline your communication tools so that you're not managing so many different pieces of software…
Why not give Dialpad a try?
Ready to see why G2 reviewers love Dialpad?
Get started with a free trial today! It takes just a few minutes to get started, and you'll be set up with a virtual business number too.