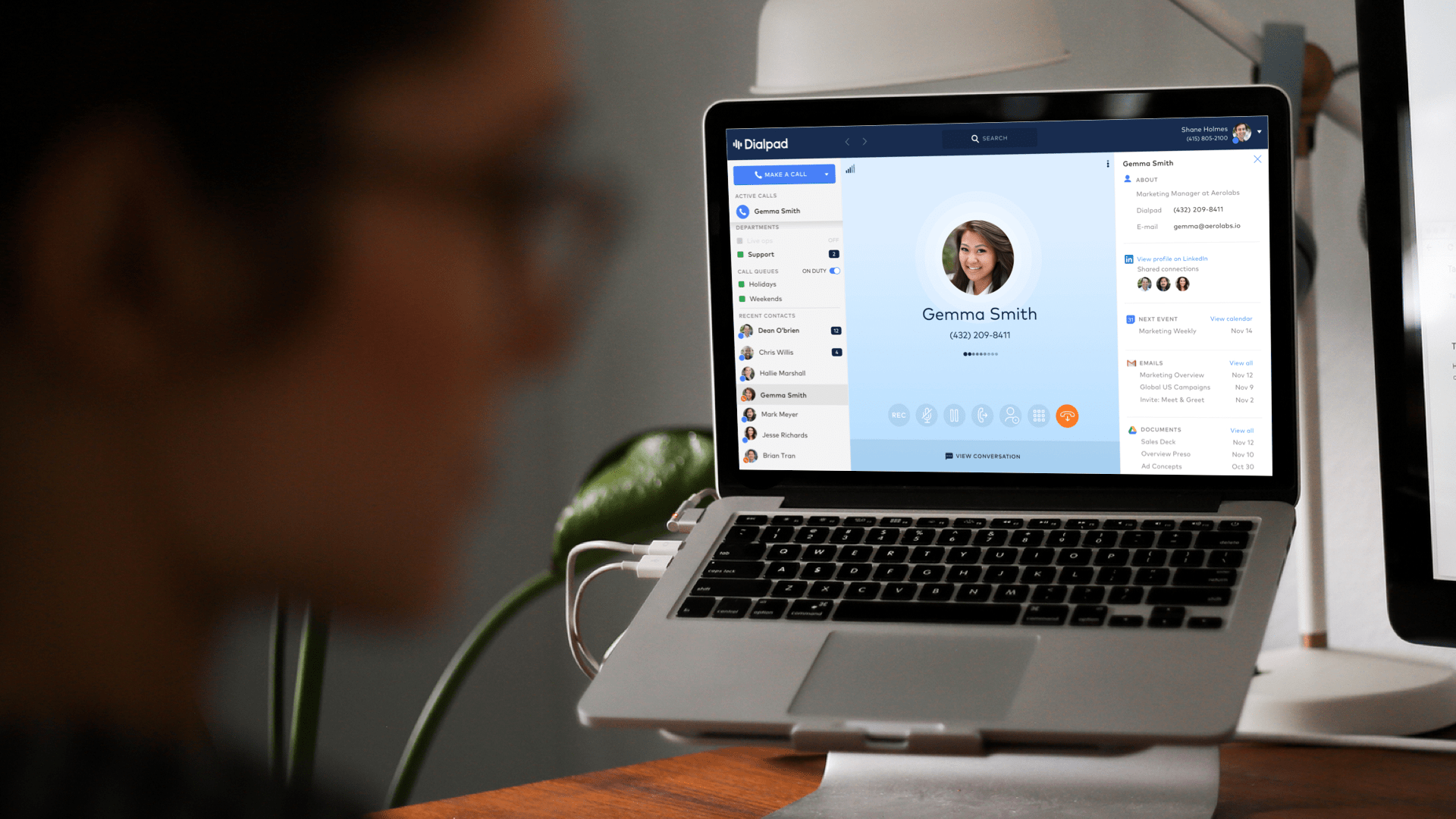 July 13, 2017
Peanut butter and jelly. Mac and cheese. Some things are just better together.
Dialpad, the #1 recommended business communication platform for G Suite, is on the road with Google this year. Along the way, we've grabbed some time with our customers to ask the specific reasons they switched their G Suite businesses to Dialpad.
---
Heading to Google Next Seattle on September 13th? Demo Dialpad and you could win a Google Home!
---
So far, more than 45,000 companies have moved their business communications to the cloud with Dialpad. So if your business runs on G Suite, here are eight reasons to switch to the world's most innovative business phone system.
Dialpad + G Suite it's a match made in heaven.
#1 DIALPAD IS THE ONLY BUSINESS PHONE SYSTEM BUILT ON GOOGLE CLOUD PLATFORM
Building on Google Cloud Platform enables us to provide the industry's most scalable, reliable and modern business communication platform. By utilizing state of the art open sourced technologies from Google, such as WebRTC and the OPUS Codec, Dialpad can provide customers with the most innovate set of business communications features. By combining Google Cloud Platform with microservices architecture, we can roll out new product enhancements every week, without down time, and scale at an incredible speed—can your desk phone do that?
#2 OUR TEAM BUILT GOOGLE VOICE
Our founders are the team behind Google Voice and now they are disrupting the world of business communications forever. What does this mean for Dialpad users? Not only is that lightning innovation at the center of everything we do at Dialpad, but the user is at the core of product design. That's why you can expect to see intuitive user-friendly UI and an easy admin experience.
Heading to Google Next Seattle on September 13th? Book a Dialpad Demo today and be in with the chance to win a Google Home!
#3 NATIVE G SUITE INTEGRATION. ANY DEVICE.
Naturally, this also means Dialpad offers native integrations with G Suite, making work more productive than ever for G Suite users. In fact, Dialpad is the only business phone system that is natively integrated with G Suite. Now, it's easier than ever to collaborate on Sheets, Docs, Slides, and more. From every device you use, anywhere workers can be access the G Suite productivity applications right from within Dialpad. No more clicking between applications.
#4 DIALPAD IS RECOMMENDED FOR G SUITE
Dialpad is one of the 15 partners included in Google's Recommended for G suite program. Identified as an enterprise-level business communication solution, Dialpad offers G Suite admins and users alike the flexibility, accessibility, and stability that they've come to depend on from Google.
---
---
#5 SYNC YOUR COMPANY DIRECTORY IN ONE CLICK
Sick of extension numbers? With Dialpad and G Suite you can forget the pain and simply search via people's names. Because their phone number follows them wherever they work, you are always able to reach them. For admins, it's a painless experience to get started and the ongoing sync between G Suite and Dialpad means your work contacts and company directory are always up to date and accessible.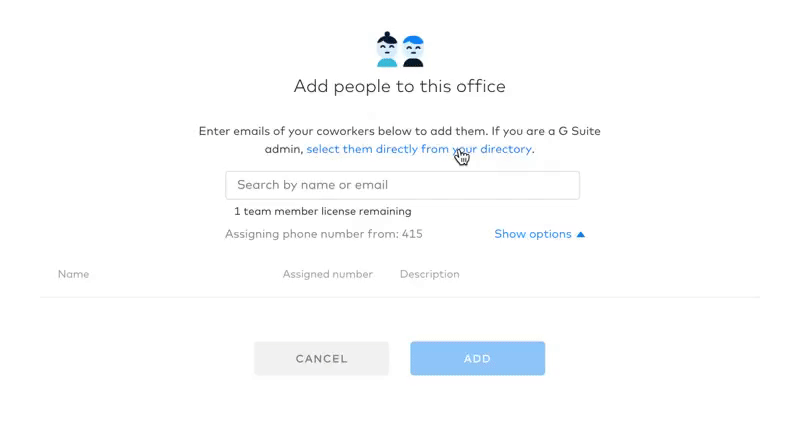 G Suite users love the ease of setup and user provisioning—it's simple, fast and secure. Dialpad is built to work with G Suite which means we can offer the same for business communications where deployment is historically a nightmare experience for IT. Dialpad's modern communications architecture and zero hardware requirements means our rapid deployment engine has you up in running in minutes and spinning up offices over a cup of coffee.
Identity management can be a huge challenge for global enterprises, and the smartest companies are moving to a centrally managed solution. Dialpad works for lean IT teams faced with this momentous task by offering . SSO significantly increases organization-wide security while boosting productivity of individual employees—no more lost passwords. By centralizing identity management through one service, administrators can design their login process to fit their security needs and provision and de-provision Dialpad users via their G Suite Admin portal. Security at scale has never been this easy.
With G Suite, you get all your productivity apps in one place—email, docs, calendar and more. Dialpad is the only platform that achieves the same experience for your business communications. Voice, video, messaging, texting, meetings, fax, voicemail, screen share—it's all in one platform in Dialpad, with top quality and connection speeds to boot.
So users get the seamless experience of all communications on all of their devices (even switching devices mid-call), lean admin teams can centrally manage thousands of users from one interface, and finance can rejoice as the multiple contracts for phone lines, hardware, and different messaging services, are replaced with .
Love G Suite? Try Dialpad today!