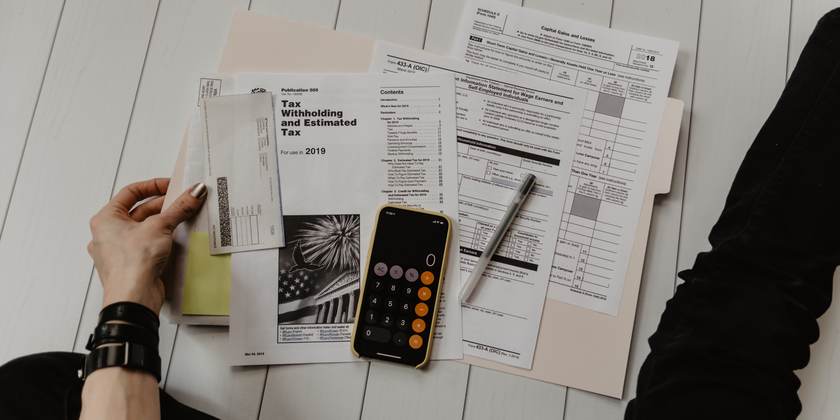 July 05, 2019
It feels trite to say that running a small business is stressful. How's this: it's very stressful. Whether it's hiring up the right staff, negotiating with vendors, or simply trying to figure out why the printer is making that weird noise, a small business owner's job is figuratively and literally never done.
Small Business, Big Stats
Time for some numbers.
20% of small businesses won't last past their first year. That number spikes to 50% by 5 years, according to the Bureau of Labor Statistics.
Of the industries that seem to have the best success rates, healthcare and home care assistance end up leading the pack (85% survive year 1, 75% by year 2, and 60% by year five) whereas construction and the transportation and warehousing industries see the most struggle (construction sees a 35% success rate by year 5; transportation and warehousing see 40%).
Where SMBs Often Miss
Omitting industry-specific challenges, there are a number of common pitfalls that a small business owner could find themselves in (and thus the rising stress levels).
Some of the big challenges, based on a survey by CBInsights found these top results:
Not finding a market need for their product or service (42%)
Running out of cash (29%)
Not having the right team running the business (23%)
Pricing and cost issues (18%)
Poor marketing (14%)
5 Tips for Surviving as an SMB

1. Your phone bill shouldn't be longer than a Harry Potter novel
And it shouldn't take you the same amount of time to read it, either. Padded phone bills are an all too common occurrence in business, regardless of size. Keep an eye out for fees associated with roll-over lines or wire maintenance (no, really that's a thing).
Ask yourself, how many features is your team actually using—if you can even get to that info easily. Opting for a cloud communications provider (i.e. Voice over IP) can not only slice your bill but allow you to actually use the features you're paying for. What a concept!
2. Kermit was right, it's not easy being green (but it pays)
While it may be tempting to just leave monitors on or print that last email, it's a slippery slope to added and unnecessary costs. The EPA estimates that businesses end up spending around $80 per employee just on paper alone. And if you need another stat to help sway you towards a greener workforce, the Small Business Association found reducing energy costs by just 10 percent can boost profits by two percent for retailers and four percent for restaurants.
3. Rethink where your workforce reports for duty
Does everyone in your office have to actually be there? If not, you may want to consider adopting a remote work policy. And if you're worried about productivity, studies have reported higher rates of engagement for workers who spend 60-80 percent of their time away from the office.
Maybe you can't swing that but even giving employees the option to work from home one day a week can have a positive impact on your overhead spend (ex: food/beverage, electricity, A/C).

4. Moving to the cloud isn't a question of "if" but "when"
Roughly 60% of small to medium size businesses are already using some form of cloud computing technology, with a little over 30% are planning on implementing in the near future. The cloud journey isn't just some workplace trend—it's the future of how businesses run while staying connected (and more importantly protected) in an ever increasingly technical world.
If you need more convincing, consider this: the Better Business Bureau reported that in 2017 only 35% of small businesses could remain profitable for more than three months if they lost access to critical data.
5. Less meetings + more doing
Meetings paralysis, while *technically* not a real illness (at least not one you can call PTO for) is something that plagues businesses of all sizes but like many things on this list, can take a harder toll on an SMB. Think about how productive you felt after a day of back to back meetings—not very, right? Reconsider how many meetings need to be mandatory and who really needs to attend vs who can just play catch up with post-meeting notes. This won't just alleviate some of the bloated sync ups that can come with building a business (or trying your best to stay connected) but can keep your most productive employees focused on the task at hand.
"There Is No Finish Line. There are only mile markers."
Let's face it: running a business is hard no matter your size. But no big business ever starts out that way—it all starts with an idea and a person who wants to make it happen. In the US alone, small businesses make up the majority of firms with one-third of them planning on increasing their workforce.
Cost savings is just one factor in the overall success of your business. Adopting new technologies that cut down on manual tasks and encourage collaboration both in and out of your business are other easy wins that, when partnered with the right provider, pay for themselves ten times over.
To learn more about how Dialpad could help your SMB realize success and cost savings, reach out to our team to start a conversation.