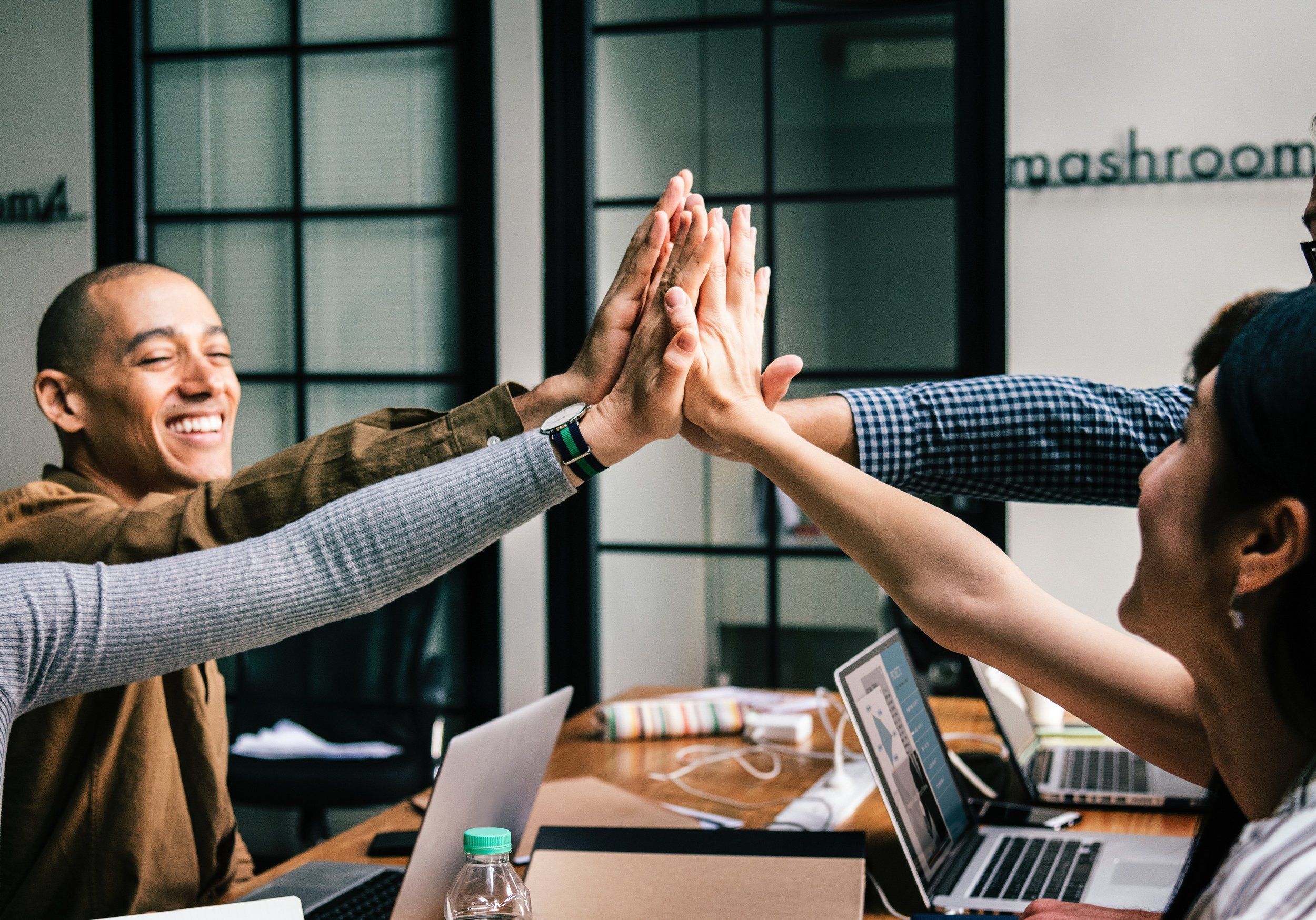 August 07, 2018
Eight million. That's the number of daily active users in Slack. For reference, there's more people using Slack today than there are living in San Francisco, San Jose, and San Diego—combined.
Eight million people can't be wrong.
The dynamics of the modern workforce—one that emphasizes automation and remote teams—helped usher Slack and similar apps into the limelight. Today, the cloud-based, instant messaging app offers teams a simple, user-friendly way to stay connected, share important updates, and integrate with their existing apps like Jira and Google Workspace.
Social collaboration in the modern workforce
When we consider that so many organizations are tackling complex issues that demand collaboration, it only makes sense why teams are finding cloud collaboration software a workplace necessity and not just a "nice-to-have".
But don't think the benefits stop at the employee level. Collaboration tools in the workforce can also lead to improved customer experiences, loswer overhead costs, and greater employee retention rates.
In other words, a win-win for employer and employee alike.
Slack + Dialpad: Where work happens
When your apps work together, great things happen. It's why Dialpad partners with so many productivity apps like Google Workspace, Office 365, Salesforce, Zendesk, and now, Slack.
With Dialpad + Slack, teams can stay focused on their conversations in Slack without having to toggle between their internal messaging platform and business phone system.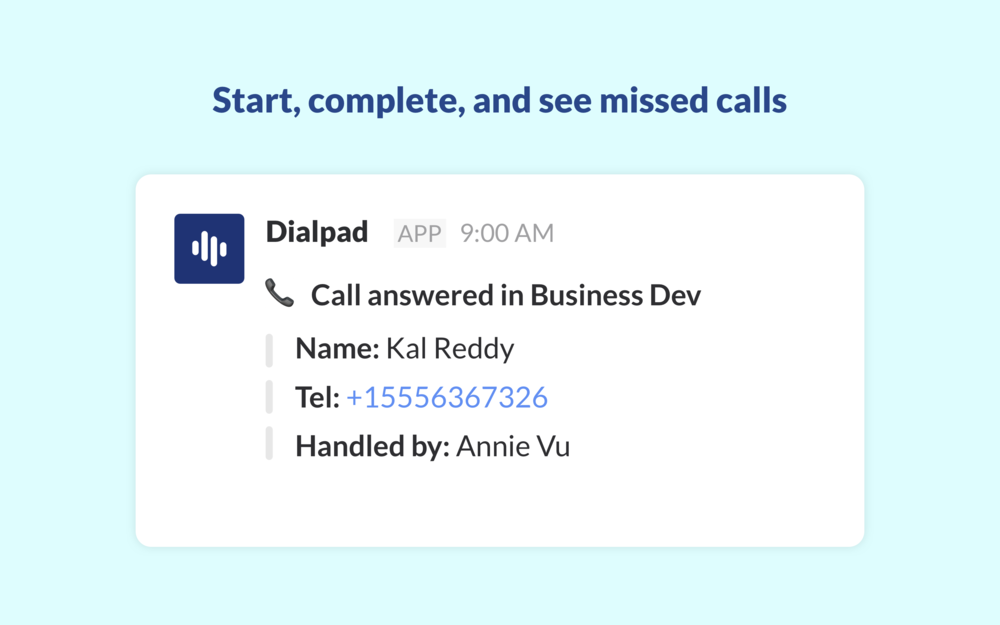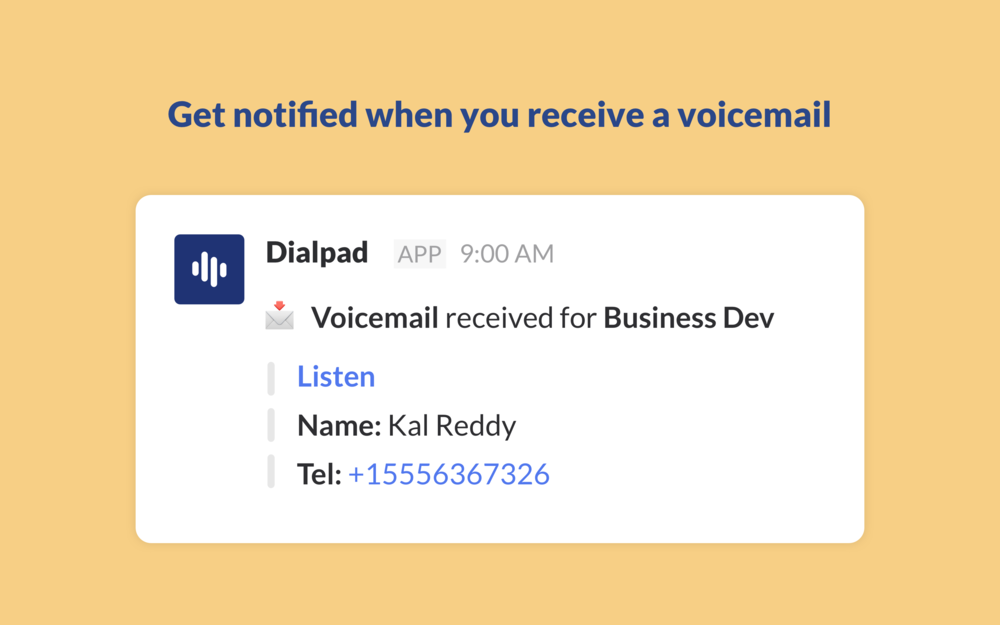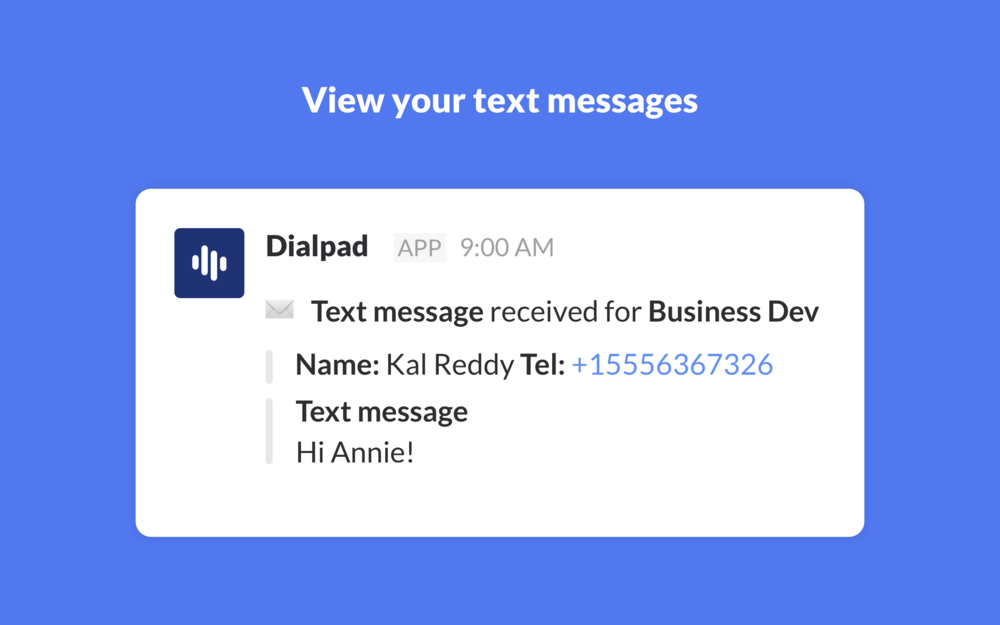 Activities like missed calls, voicemails, voice transcriptions, even text messages can be pushed as notifications in Slack, so you and your team are never out of the loop when it comes to business communications, both in and outside the office.
How it works
To integrate Dialpad + Slack, you'll just need to:
Have an existing Slack account
You'll be able to add Dialpad straight from the Slack App Directory. After that, just have your Dialpad Admin follow these steps to integrate and enable Slack across your Department or Call Centers.
At that point your team will receive notifications for any (or all) of the following notification types in your corresponding Slack channel:
When a voice call is started, missed, or completed
When a voicemail is received
When a new visual voicemail is available
When a text message is received
Ready to get work done from anywhere? Click the button below to learn more about our integration with Slack and how to enable for your team.