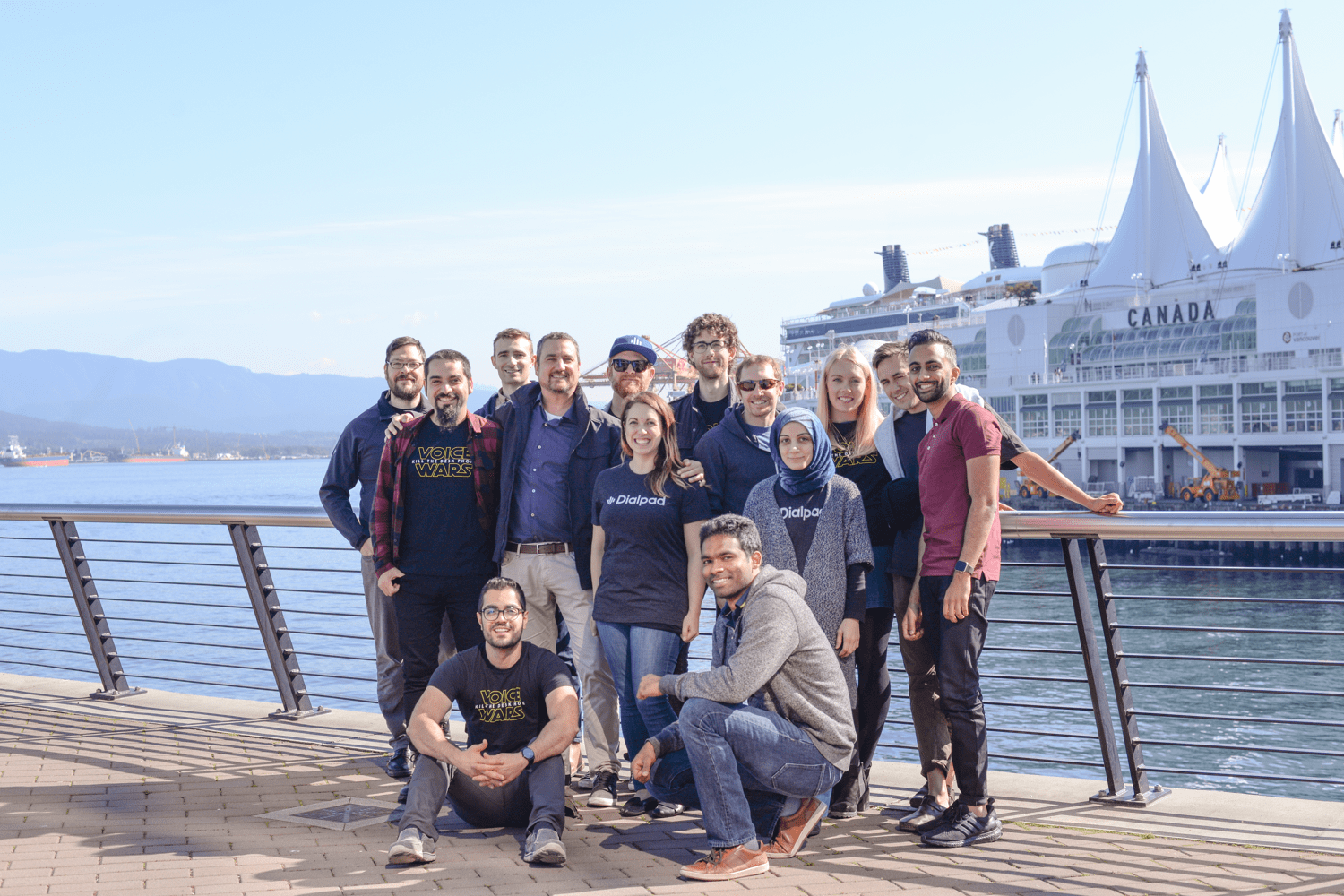 September 22, 2017
Dialpad has landed in Vancouver, and we're continuing the crusade to "Kill the Desk Phone" right here in Canada. Personally, I'm thrilled! That's because, as far back as starting XTEN here in Vancouver and watching it grow into Counterpath, one of my dreams has been to eliminate the useless paperweight of a desk phone and give workers everywhere a much easier way to communicate.
Just like in the US, where Dialpad is headquartered, we've put together a world-class team in our pursuit to kill the outdated desk phone. As of today, we've officially opened an office in downtown Vancouver and are currently recruiting for over 20 new full-time positions in marketing, product management, and engineering.
To kickstart recruiting efforts here in Canada, we are participating in Vancouver Startup Week's Recruitment Fair on Tuesday, Sept. 26th from 6 to 9 pm. Come visit our booth and meet our VP of People, Tasha Liniger, and other all-star members of the Dialpad team. You'll learn all about the "Death of the Desk Phone" movement and the career opportunities with Dialpad.
So how are we killing the desk phone? First, we're innovators. We've got 48,000 customers around the world using Dialpad to enable seamless communications. Those companies are making it possible for their employees to work from anywhere and communicate seamlessly on the go. This movement is transforming communications for consumers, businesses and enterprise organizations everywhere.
What made me join Dialpad and lead the office here in Vancouver? First, the Vancouver office will account for roughly 20 percent of all Dialpad employees worldwide. How could I turn that down? We've already reallocated several senior software engineering and product management positions to establish a major presence here in B.C. This means we're playing a significant part of the company's growth and success.
We will be aggressive with our Vancouver expansion this year. When you think about it from a business perspective, we are in Vancouver for the right reasons. Canada has a favorable economic climate, friendly immigration policies and a highly educated and established workforce with more talent on the way. There are also other telecom companies established here in B.C, contributing to a competitive and thriving technology startup scene.
We've "planted our flag" in a new 4,800 square-foot office in the Bentall One Building, deep in the heart of Vancouver's financial district. The office has stunning waterfront views and an easy commute from nearby residential areas. We have an "open work environment" and an established team of 20+ energetic and talented people, all with big ideas and the determination.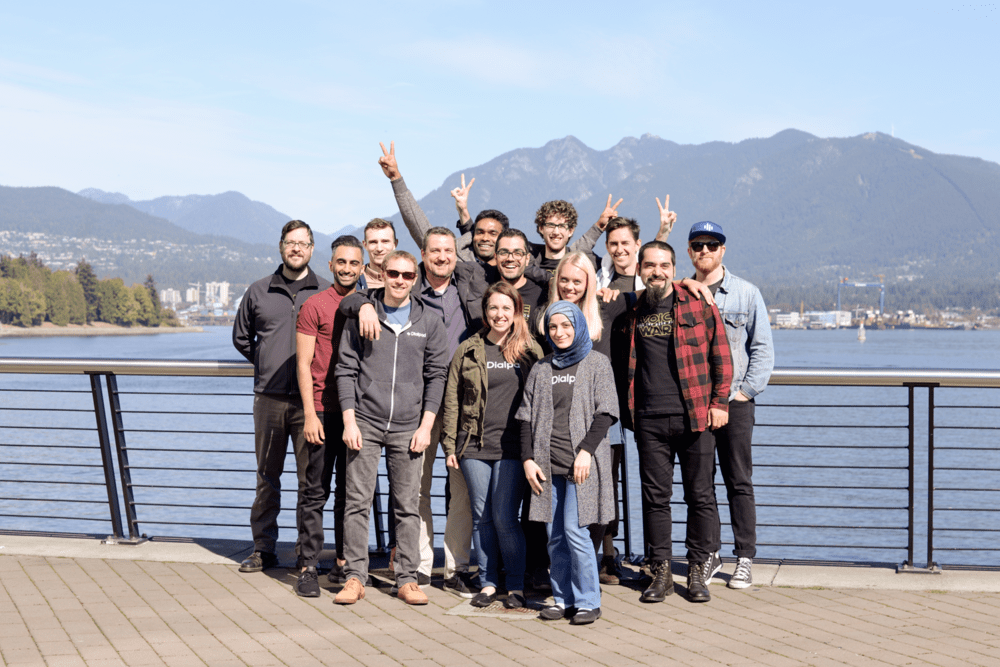 Another reason I love Dialpad—their flexible work week approach. Dialpad employees have the option of working from home two days a week, which, as a parent to two active young boys, is incredibly helpful. To say this perk is great for my marriage, children and overall work-life balance is an understatement. But the employee perks don't stop there - Dialpad also offers on-site catered lunches, full benefits, two weeks paid vacation and several offsite events every year.
It's also great that I get to work with two of my longtime friends in the telecom world. Dialpad's co-founder, Craig Walker, started Google Voice when it was known as GrandCentral. I've known Craig as far back as when he, and Vincent Paquet, were at Yahoo! Voice. Craig and Vincent are two of the brightest and nicest guys in the industry, and the opportunity to help them build a disruptive communications company has been a professional dream come true.

Our engineering efforts are led by several seasoned cloud computing experts, including co-founders Brian Peterson and John Rector. Brian and John were the engineers behind successfully scaling Google Voice to handle hundreds of millions of users and millions of simultaneous calls.
In Vancouver, those efforts are being spearheaded by Joshua Chiet. Joshua is a long-term GrandCentral, Google and Youtube software engineer and one of Dialpad's first employees.
Going full bore on Google's Cloud Platform has given us the ability to integrate the power of voice, video, messaging and collaboration with the major productivity suites, CRM software, social networks, and the everyday tools people need to do their jobs. By building on Google's platform, with native Microsoft 365 and Google integrations, Dialpad is a potent, pure cloud communications service with rapid deployment capabilities built at planet scale.
The bottom line—come join the Vancouver Dialpad team!