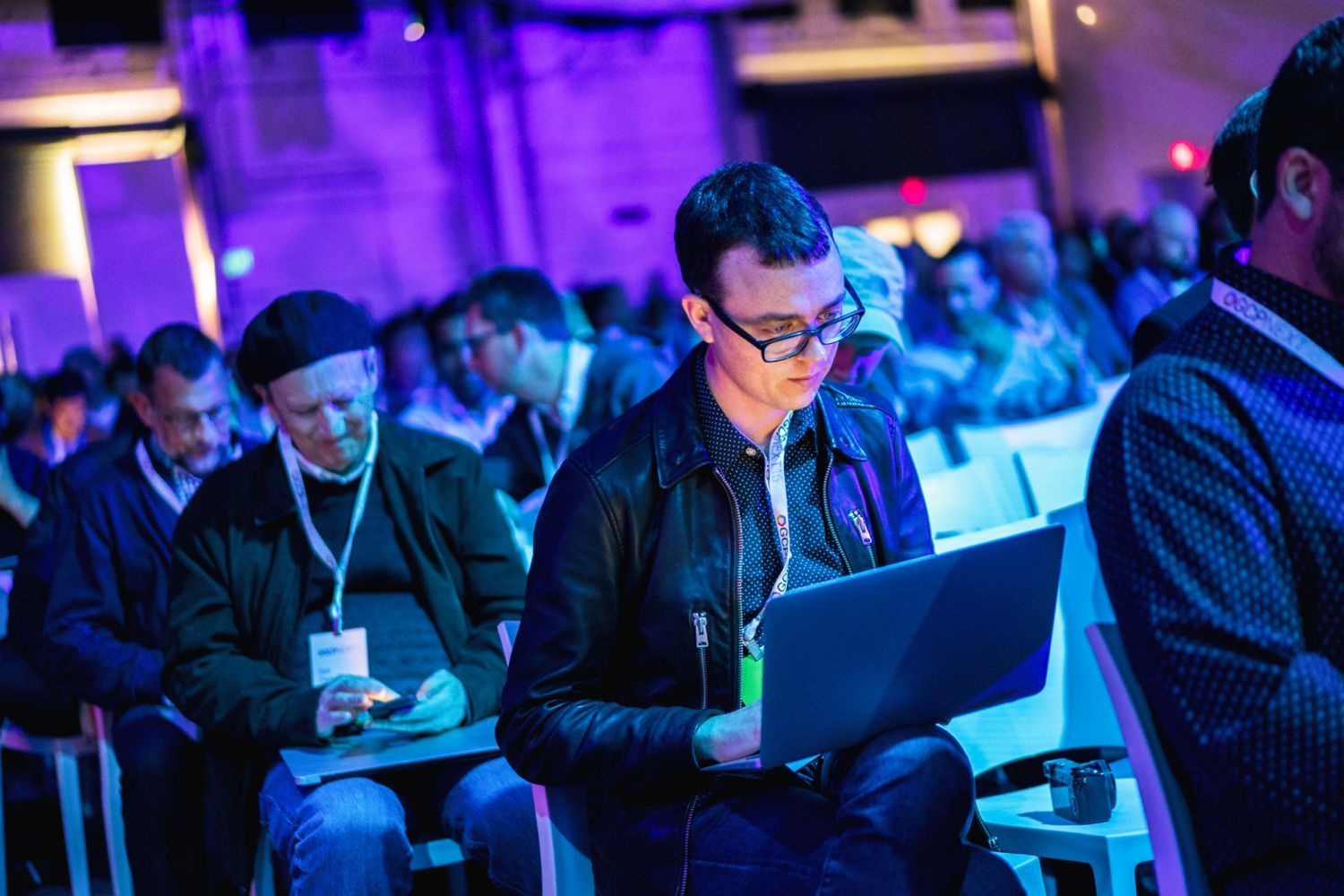 February 28, 2017
Dialpad at Google NEXT
The Dialpad team is headed to Google NEXT in San Francisco next week March 8 - 10 and we want to see you there!
Swing by booth #E9 for a chat, some cool swag, Dialpad demos, or simply a nice cold beer. We're offering all of the above and you can also reserve a seat at our panel session with customer Betts Recruiting on March 10, 2:40 PM-3:40 PM.

The Dialpad + Google Story
Dialpad's founders created Google Voice and now they are disrupting enterprise phone systems and redefining voice for work in the 21st century.
"When my team first created Google Voice, we wanted to disrupt traditional telephone providers. In the process of transforming communication for consumers, we soon learned that many of those same providers had also left the business world behind. People wanted to work from anywhere and communicate on the go just as they did in their personal lives.
Our decision to build Dialpad on Google Cloud Platform gave us the ability to integrate the power of voice with productivity suites, CRM software, social networks, and all the everyday tools people need to do their jobs. That's the power of the cloud—and it's what excites me most about delivering cloud collaboration software for the modern workforce."
- Craig Walker, CEO and Founder of Dialpad
Dialpad + Google Workspace Integration
More than just a business phone, Dialpad is an all-in-one modern business communications solution that gives your employees a single solution for:
Dialpad is the only business phone system that natively integrates with Google Workspace. The seamless Google Workspace integration takes productivity to a new level making it easier than ever to collaborate on Sheets, Docs, Slides, and more, and workers love the simple and secure single sign on.
---
---
Google Workspace + The Anywhere IT Stack
Cloud CRM software completely changed the sales practice. Cloud productivity solutions transformed how we share and collaborate on files. And cloud communications systems continue to shake up how people connect. But the biggest prize is still ahead: integrating all these disparate solutions into one mighty tool for the Anywhere Worker—The Anywhere IT Stack.
The full power of Google Workspace, Dialpad, and other cloud technologies comes to life in the pure cloud Anywhere IT Stack, a truly integrated IT ecosystem where each piece speaks to the next. Having Google Workspace as a foundation, creates the opportunity to completely simplify user experience (hello single sign on), scale your business with style (yes subscription economy!) and eliminate the hardware that deters innovation.
Google Workspace creates the opportunity for IT leaders to optimize for time, cost, and productivity, automatically handling repetitive tasks and empowering employees to work on the most high-value actions.
See You at Google NEXT
The Dialpad team is thrilled to dive into Google NEXT and rub shoulders with the smartest folks in the business. Let's find out what's next for our crazy exciting industry and get to work building a better tomorrow.