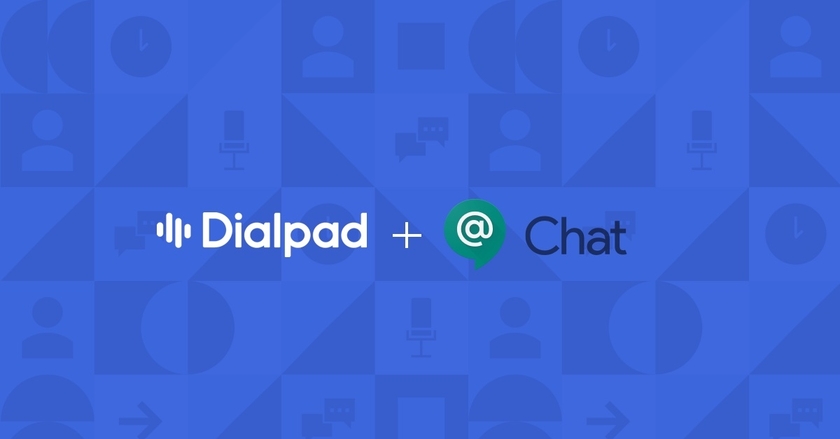 February 28, 2018
Since co-founding Dialpad in 2011, our team has held the core belief that you shouldn't have to master a ton of technologies in order to have focused and productive workdays. In the last six months alone we've announced an Add-On for Gmail and partnerships with Okta and Zendesk to make Dialpad a seamless part of the way you already work and collaborate. I'm happy to write that we're continuing that effort today with yet another new integration with our friends over at Google Cloud.
Effective immediately, you'll be able to place calls and initiate conferences directly within the Hangouts Chat mobile and browser apps. You'll also be able to text, share conference call info and toggle Do Not Disturb and On Duty status for a completely seamless experience. We're excited about this development not only because of its capacity to make team communication easier and more efficient but also because it has potential to bring teams together in a more meaningful and personal way.
Just think of all the times you've ever messaged with a coworker and spent minutes trying to explain something that could've been communicated in seconds on a call. Or the times you've misread humor or urgency because it "didn't translate" via written text. Our integration solves that in a matter of clicks so you can get back to concentrating on the things that really matter without the interruption of looking for your cell or dialing out on a desk phone.
As always, it's an honor to be chosen by the G Suite team as one of a select group of ISVs who are provided early access to the Hangouts Chat Developer Preview. As our services continue to grow together in the future, we plan to take even greater advantage of Google's artificial intelligence (AI) and machine learning (ML) capabilities to provide companies of all sizes a more tightly integrated business communications experience.