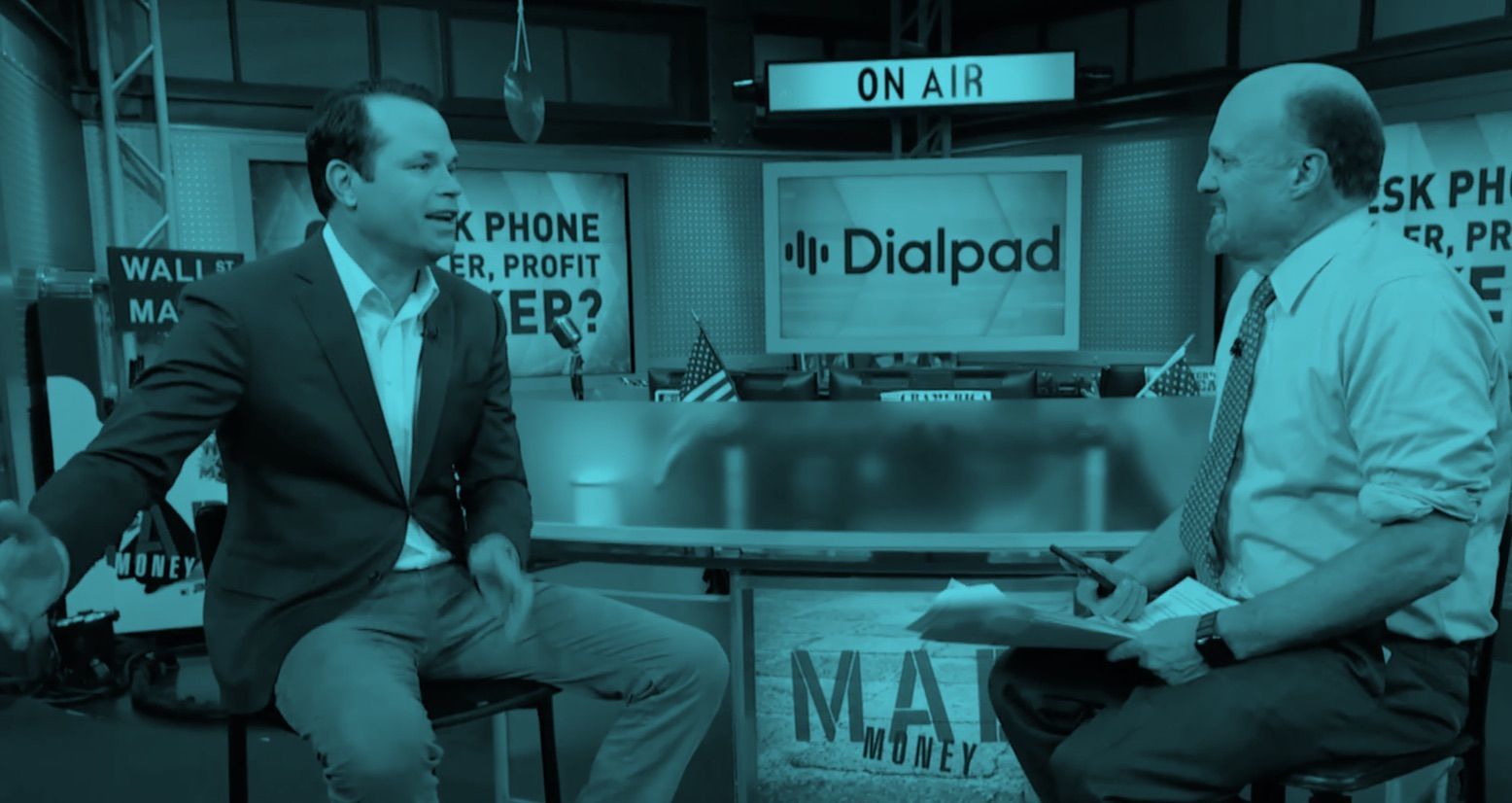 December 15, 2016
Dialpad CEO Craig Walker hit screens everywhere this week in an interview with Jim Cramer on CNBC's Mad Money.
Jim hit the nail on the head in his introduction when he said:
Well said Jim.
This is exactly the message that Dialpad is spreading in our mission to revolutionize the way we communicate at work and help businesses everywhere kill the desk phone.
Craig puts it simply, saying, "If you're moving your business to the cloud for email and everything else, your phone system should go with it." Over 25,000 companies including Netflix, Uber, and Motorola Solutions have already eliminated desk phones in favor of empowering the anywhere worker in the cloud.
By embracing a cloud-first communications strategy, these enterprises have significantly reduced the IT resources associated with managing on-premises infrastructure.
But incredibly, many companies are still clinging to their legacy PBX systems and tying employees to desks—restricting productivity and even reducing happiness.
Craig goes on to dig deep into the ways Dialpad is driving positive change in workplaces, making workers' lives easier and solving problems you didn't even know you had! For example, one of the coolest features Dialpad offers is a voicemail transcription feature, in 80 different languages no less! No more wasting time listening to long messages and potentially missing important notes.
Watch the Mad Money interview for more insight into the communication revolution and how Dialpad can help you cut the cord and work from anywhere.