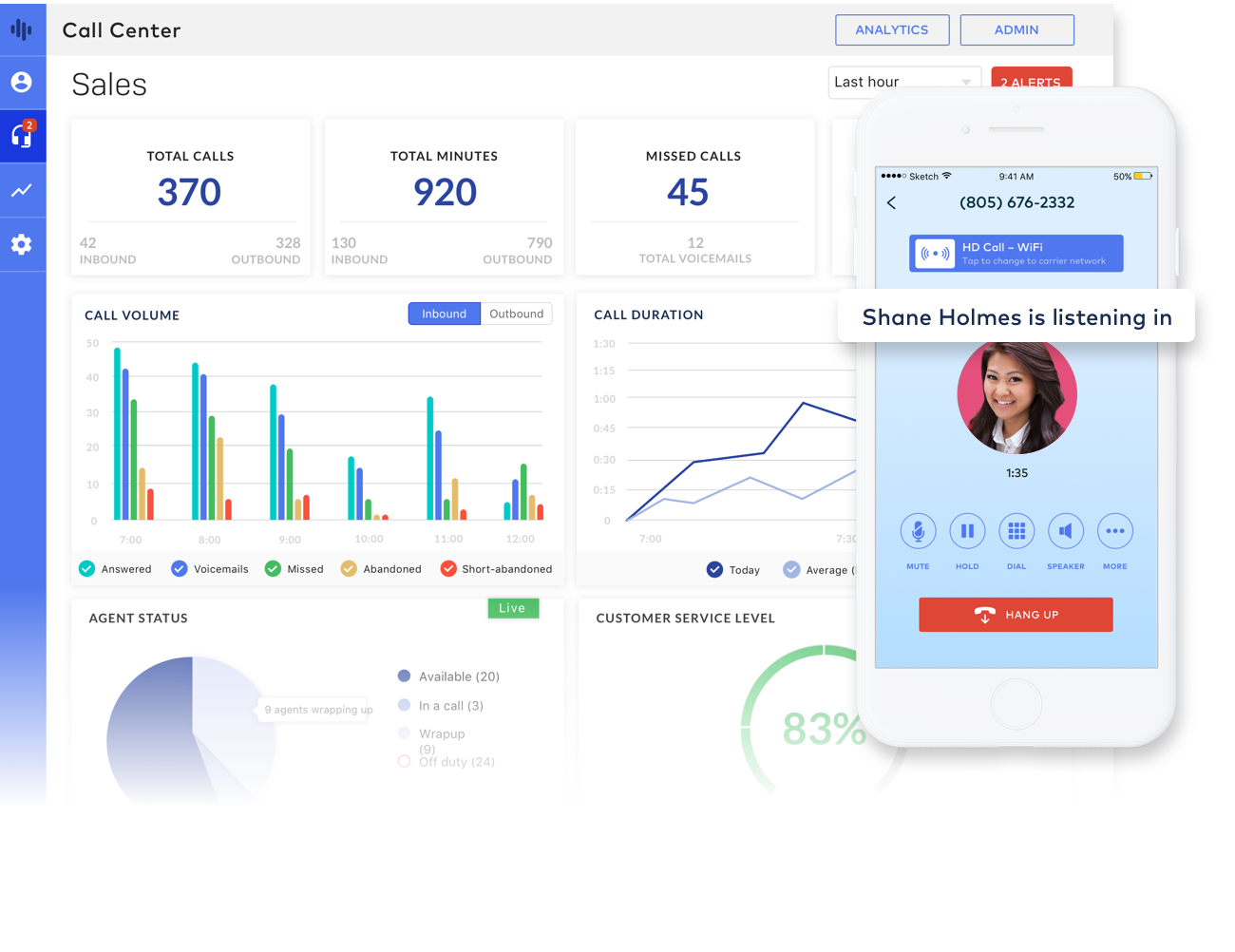 March 07, 2018
In 2018, the importance of delivering a top quality customer experience cannot be overstated. Recent research from Gartner, Walker, and McKinsey has repeatedly shown that a majority of consumers are making purchasing decisions based on how they feel they're being treated as individuals.
It's not about the product or even about price; it's about the service they receive each time they come into contact with your business. Those that are delivering on these rising customer expectations are becoming beloved brands, while those that aren't are quickly falling out of relevance. This new dynamic poses a significant threat to businesses that have never invested in or been able to afford traditional contact center software on top of their existing communications platform. But with the introduction of Dialpad Ai Contact Center, our customers now have one platform for all their business communications needs.
Dialpad Ai Contact Center is a beautifully designed and intuitive solution that will provide contact center agents and reps the easy-to-use features they need to drive sales and improve the customer experience. Just like Dialpad's unified communications platform, our virtual call center solution is built entirely on the Google Cloud Platform guaranteeing Enterprise customers a 100% uptime SLA and the flexibility to scale up and down with business needs. It also integrates with CRM platforms like Zendesk and Salesforce, ensuring better collaboration and higher productivity among employees.
Take advantage of features such as:
Intuitive, customizable controls that allow agents to view customer contact history through one platform view and quickly address questions or concerns.
Intelligent call routing and call queuing that quickly connects callers with the appropriate agent.
In-depth contact center analytics to give agents a complete, real-time view of the customer they are speaking to.
Real-time alerts to notify contact center managers of key metrics like wait times, average speed to answer, and average handle time.
Live coaching tools that allow supervisors to listen in and message agents with tips and best practices for handling escalated situations.
Dialpad Ai Contact Center makes it possible for businesses to service customers like never before, putting a better on-the-phone and digital customer experience well within reach when combined with all the great features you know and love from Dialpad. Whether resolving customer issues in contact centers, setting up a PIN-free sales call in Dialpad, or making notes to customer profiles in your favorite CRM, we've made it easier for you to focus on what's most important — fostering customer loyalty and business growth.