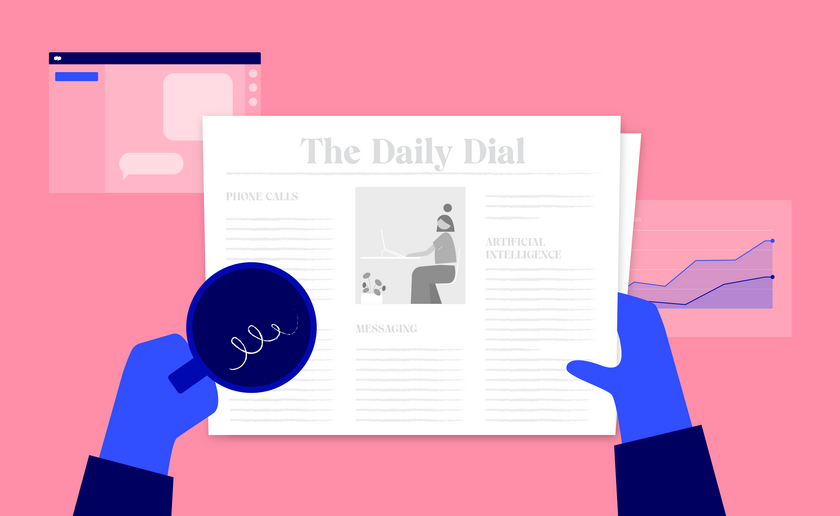 April 03, 2020
From a smarter way to connect with your prospects to getting the full story around your agent's steps during a call, let's take a look at what hit the Dialpad platform in March.
Up your outbound with local presence
Be honest: you see a number pop-up with some random area code... You answering that call? That's what we thought. Which makes the job of the sales rep on the other side *that* much harder (and believe us, salespeople don't need any more help in that area).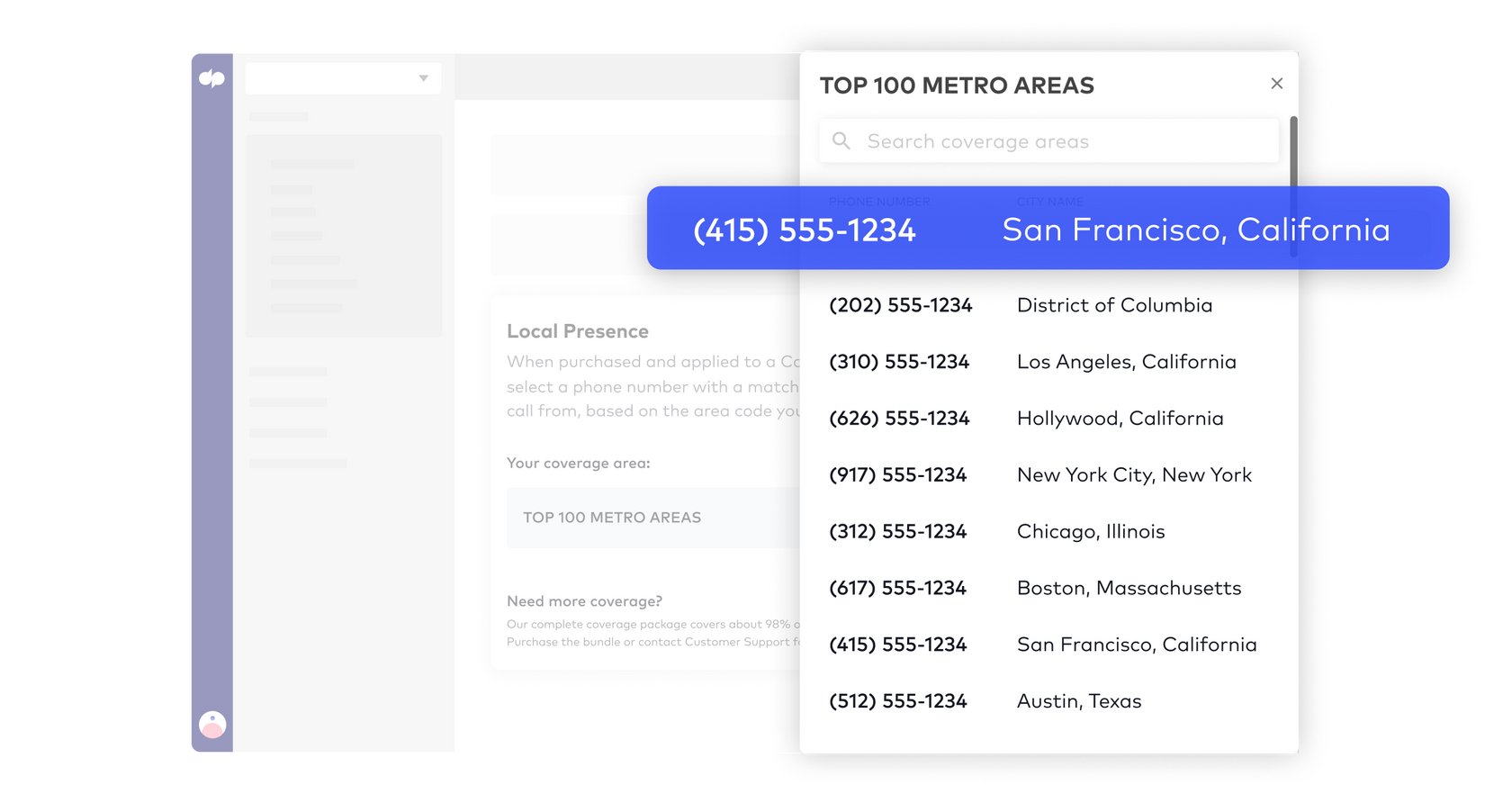 With local presence dialing, sales managers can assign out a bundle of area codes to their reps' call center to match the numbers of the prospects their teams are calling into.
Managers can choose between a pack of numbers covering the top 100 metro areas, (around 80% of the US population) or the comprehensive pack which covers up to 98% of the US.
With Dialpad's local presence, every call is tied back to the individual rep which means if a recipient ends up calling them back, we'll automatically route it to the rep that made the call (and not just back to the general pool). And if they're not available, we'll route to the next available rep in the contact center.

*Local presence dialing is available on Dialpad Ai Sales plans and requires an additional purchase of local presence number bundles.
Capture the screen, coach the agent
When it comes to coaching support agents, we've got a number of options to make that easier (and more scalable) like sending push alerts when customer sentiment changes on calls to popping up Real-Time Assist cards based on keyword triggers.
And starting today, we're adding a new ability to record your agent's screen once their call connects.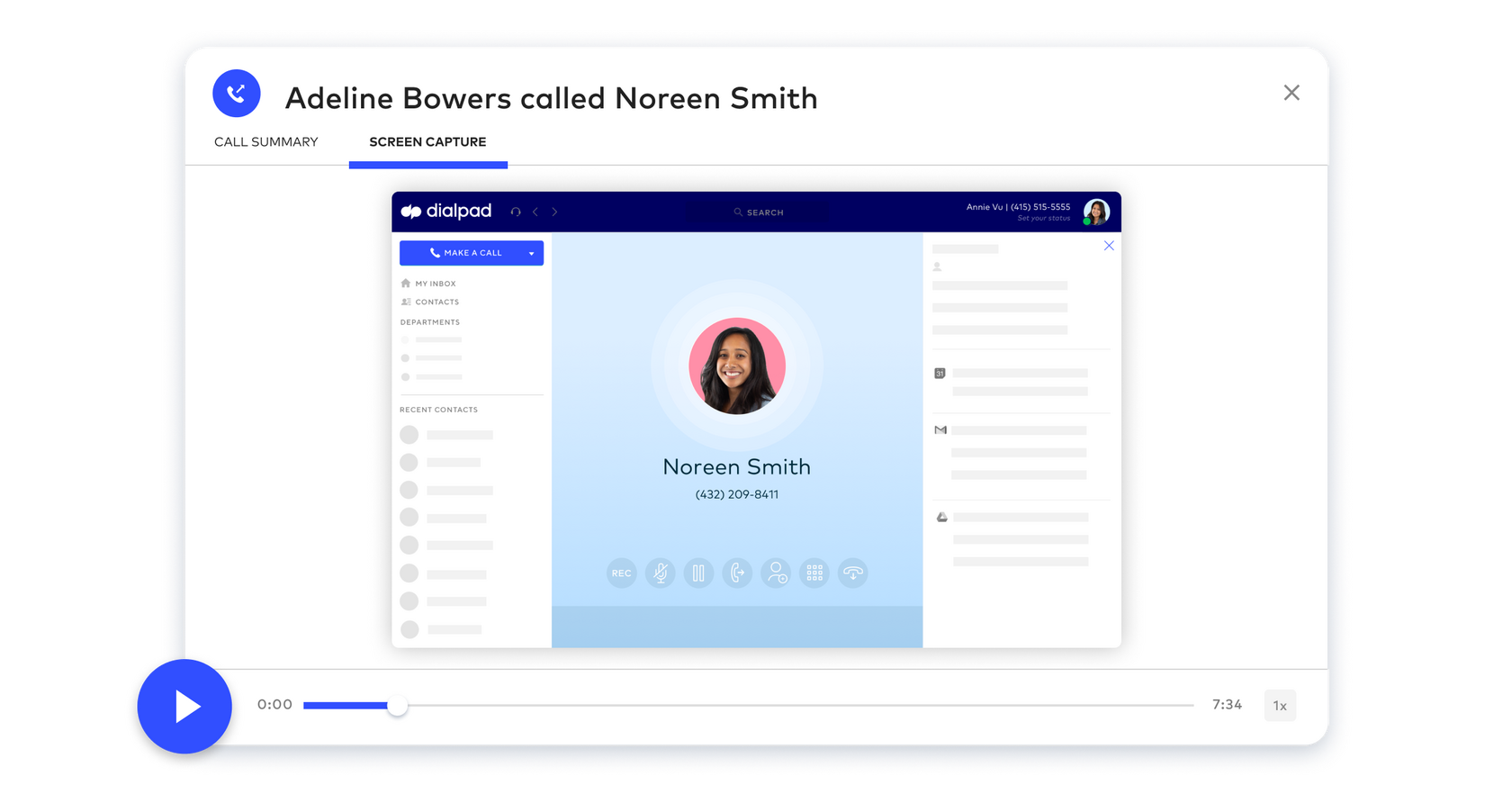 The screen recording will be stored inside your Dialpad analytics call history tab and tied to your Dialpad Ai call transcription—which means you can easily toggle between what your agent said and what steps they actually took, giving managers the full picture of how and where they can offer up some tips for next time.
But wait! There's more…
With call analytics, managers can expand their search results to pull data on more than one user or group like a coaching group or call center


Need a reminder of who said what when you're on-the-go? Now you can with embedded call summaries for Android (don't worry iOS, you've already got this)


We nixed the trigger for "too many filler words" on your speech coaching pop-ups because after all... Filler words actually can be your friends


Support agents can now access the dashboard (and all the call center KPIs that live inside it) for every call center they've been assigned. Admins can turn this on from their call center's advanced settings


We've added three new moments to your call summary to help you remember important dates (June 21), times (4:00 PM), and mentions of major currencies ($200)


Got a due date on an action item? Now you can see it called out in your transcriptions and highlighted moments, making it easier than ever to hit your deadlines ✔️


We've made some behind the scene changes to help improve the accuracy of your transcripts across all of our products
Call Center admins will now automatically receive an emailed summary with key call metrics from the previous week 📈