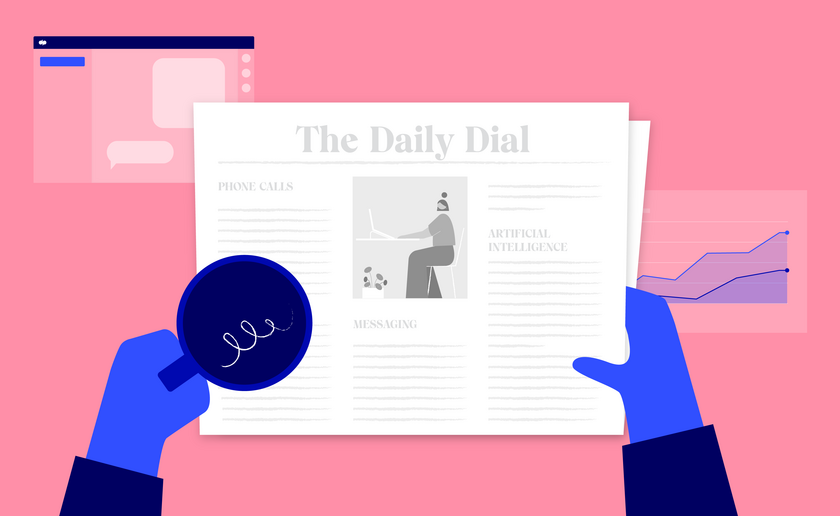 August 07, 2020
This past month, the name of the game was insights (i.e. data)—how do we do a better job of surfacing information to you, automatically, so you can just act on it? Whether you're a support manager, running a stand-up meeting, or reviewing rep's calls, this past month's releases can help you dig in, uncover what matters, and go act on it.
Let's take a closer look at what was released on the Dialpad platform in July.
Metrics front and center with custom wallboards
Support managers are strapped, let's be honest. Not only are they responsible for coaching new agents, but they're also pulling tickets for QA purposes, creating reports to share up the ladder, and ensuring that when customers contact their team, they don't just get the answers to their questions but that they leave satisfied. That's….a lot to juggle.
This is why we wanted to build a better (more scalable) way for managers to check their contact centers and ensure that the metrics they care about, like # of abandoned calls or # of agents available, were surfaced to them in a more comprehensive way.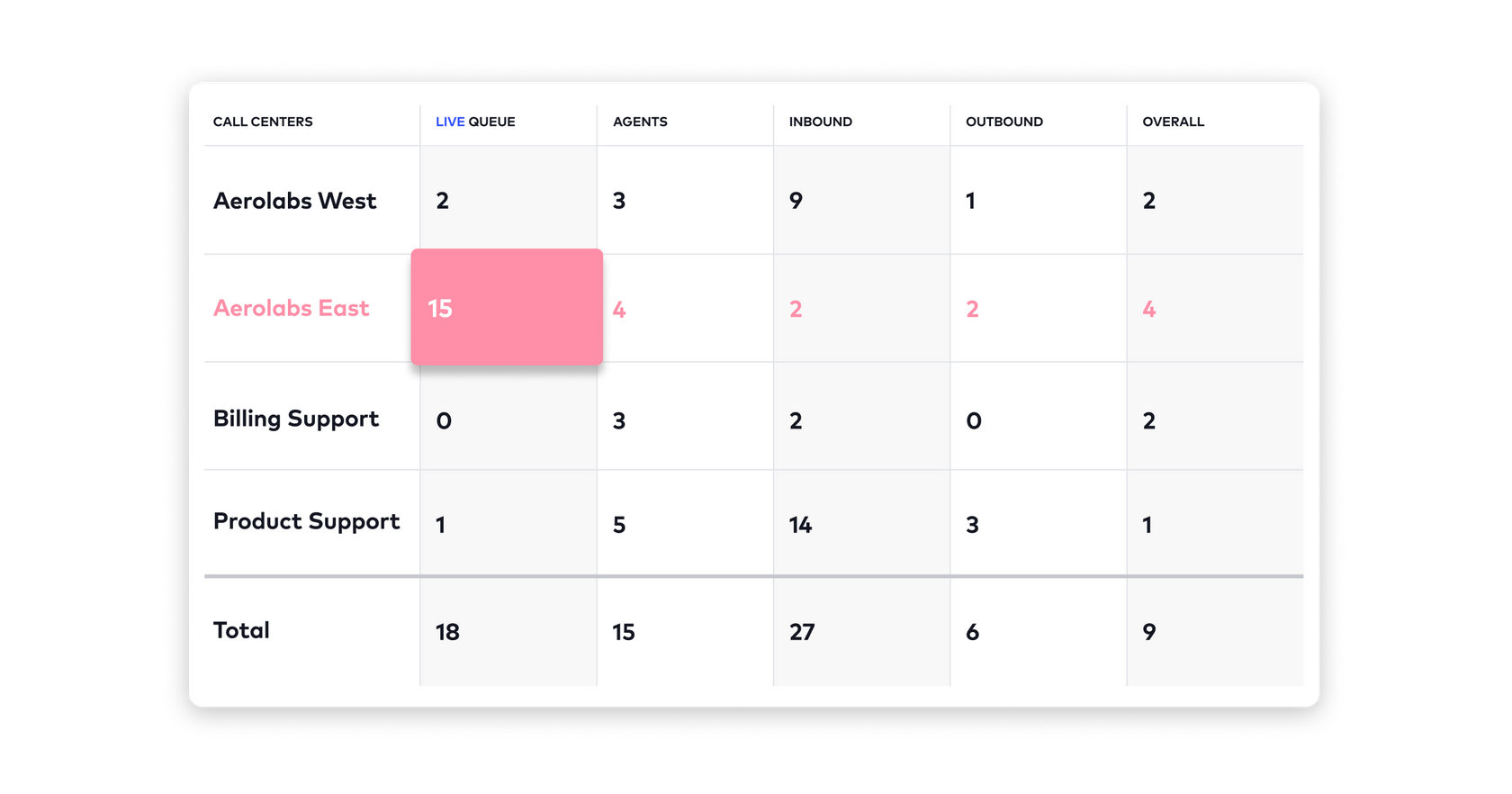 With call center wallboards, users can pick and choose which metrics appear on their board. If you've set up call center alerts that also match the metrics you're tracking on the wallboard, you'll see an alert triggered right from this view. Project your wallboard with fullscreen mode and keep track of what's happening, and where, in a larger format than your laptop screen.
A new look for video meetings and custom action items
Your meetings just got an upgrade. Join your next Dialpad virtual meeting and welcome a completely new layout that's more dynamic, personal, and collaborative than before (oh yes, it's possible). Join any video meeting to test out the new dynamic view or toggle between other available options.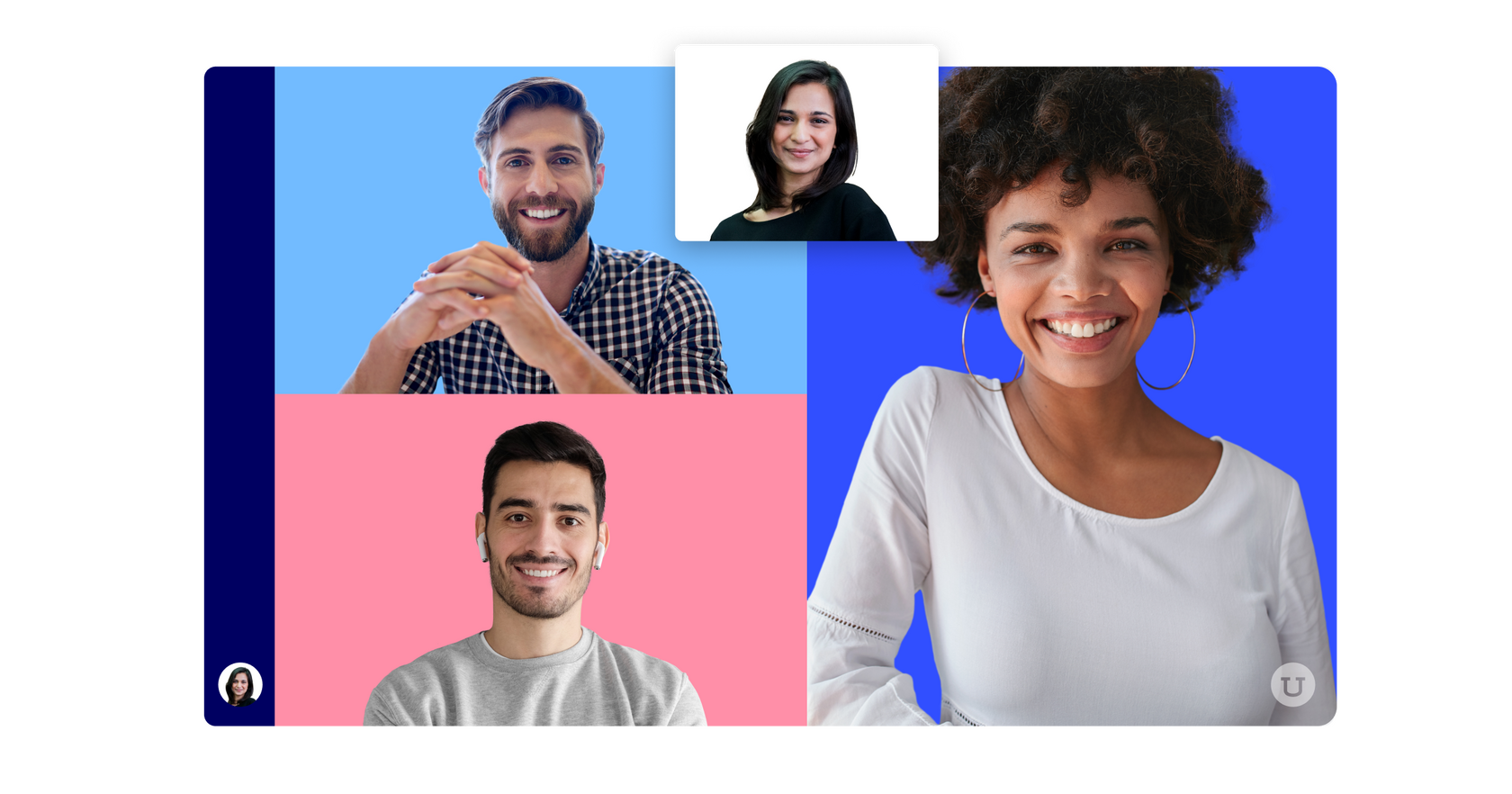 And if you're a UC Business user, you'll notice a new button hanging out at the bottom corner of your conference call—custom action items.
With custom action items, meeting participants can keep track of next steps without having to interrupt the flow of conversation. Meeting participants can add action items and assign them to an individual during their active call which can be accessed in conference as well as in the post-call summary.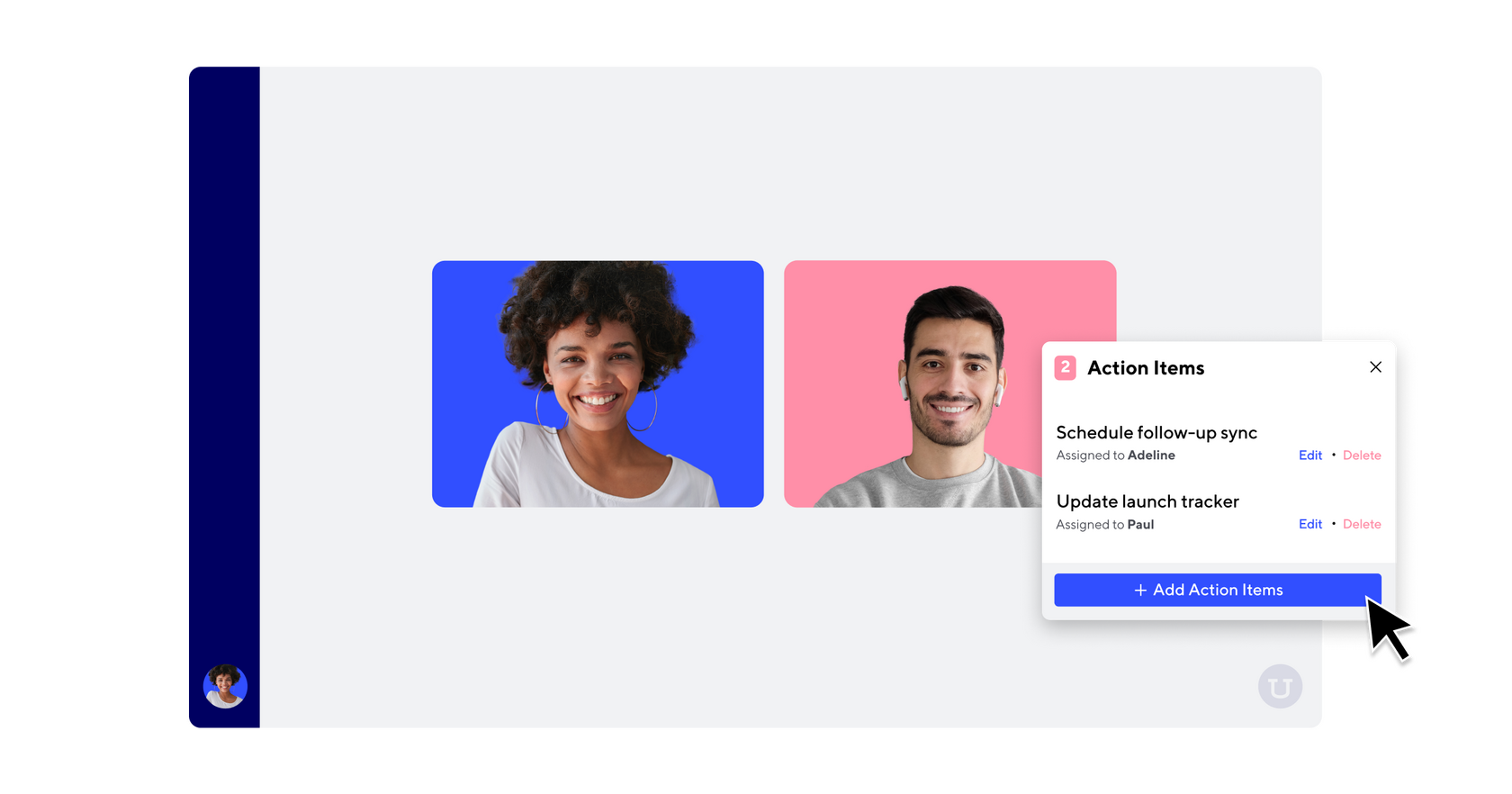 Track moments that matter
With Dialpad's natively embedded artificial intelligence technology, sales and support teams are able to revisit their voice calls and see common business moments automatically highlighted inside of their transcripts—those could be things like "interesting question" or "manager attention." And while those moments are important to keep track of, there was still this missing piece of customization. How do we build something that managers and users can use to keep track of moments that are more specific to their business, like when a specific competitor is mentioned or a promo offer is brought up?
Now with Custom Moments, users can do just that. Managers can add a custom moment to any call center to automatically track, capture, and receive alerts.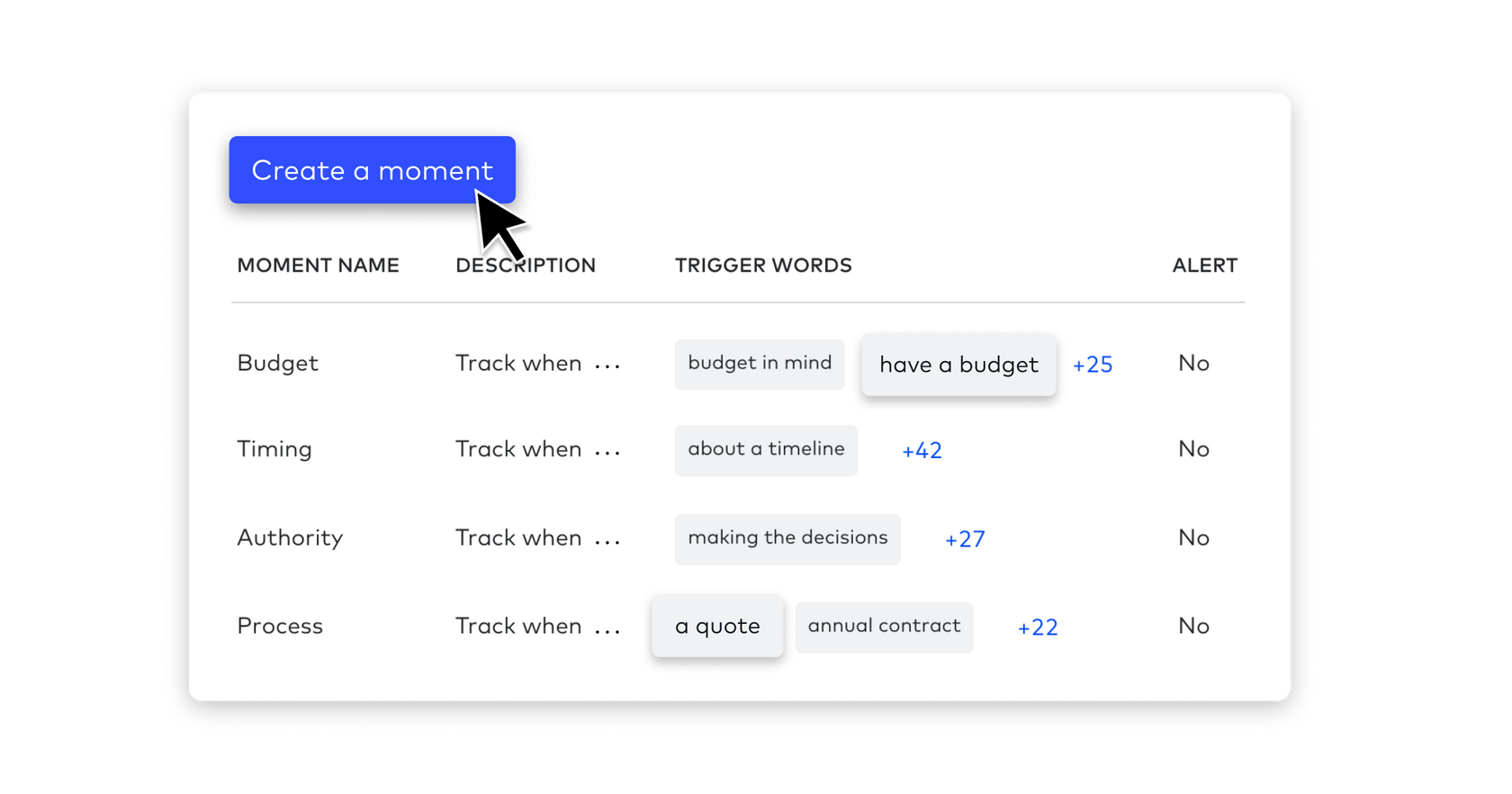 But wait! There's more…
We've added a new Dialpad Ai moment for contact centers—purpose of call—that will help identify exactly that. Think about combining this with a Custom Moment to dive into how effective certain campaigns are or promotional offers.


Android users can now search through their call transcripts right inside the app without having to hop back on their laptops.


Call center managers can now check off the option to allow agents to access the call center recording of the specific CC they're assigned to (keep in mind this will apply to all agents on that specific CC).


We updated how filters appear on the analytics portal so instead of scrolling down through the side drawer, all your filters are displayed at the top of your analytics view.