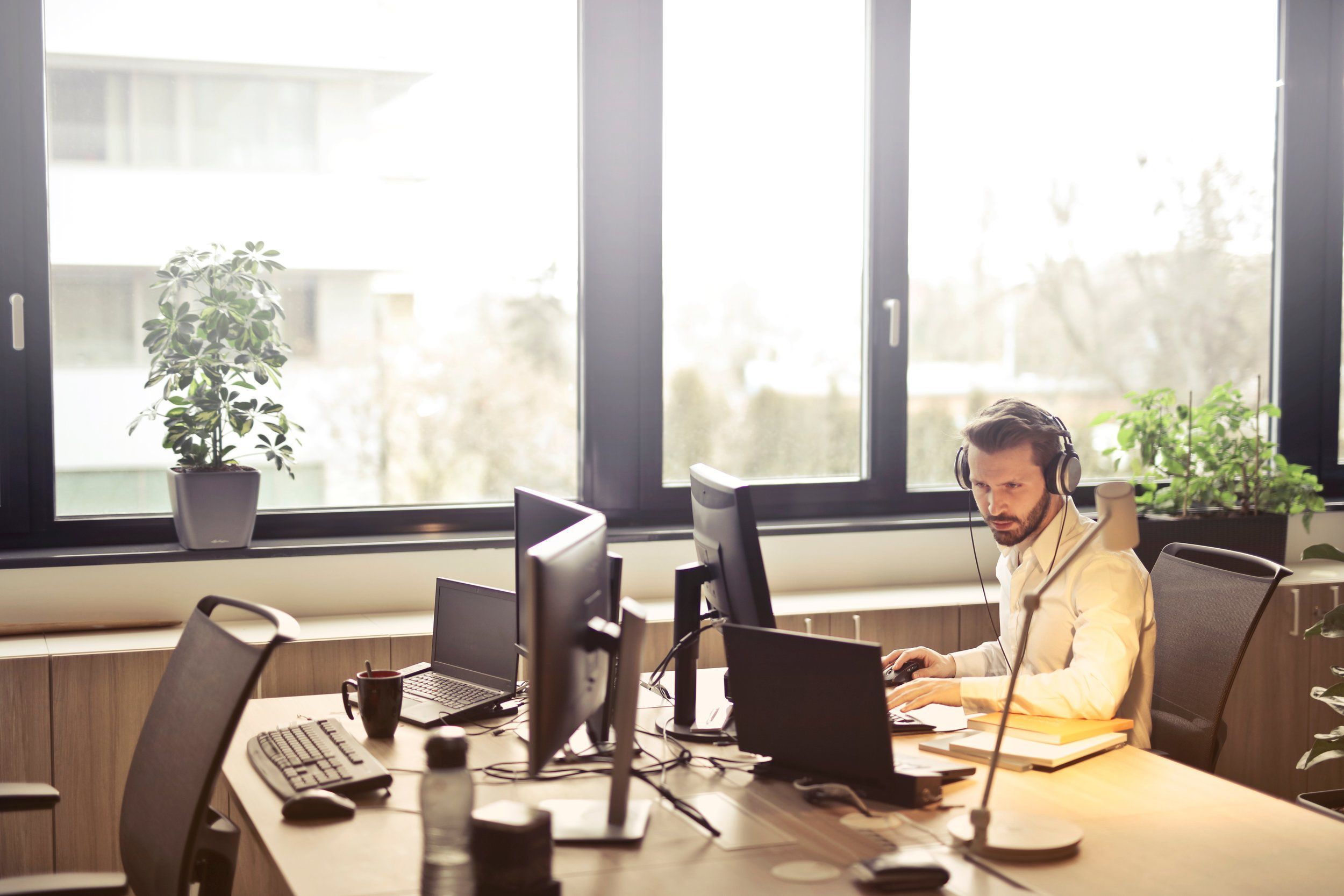 April 06, 2018
If you're still using on-premises call center software, it might be time to move to the cloud.

Not only does it give you more flexibility. it's also generally more cost-effective. In fact, let's look at a few of these advantages in more detail.
5 key benefits of using cloud contact center software
1. $$$
On-prem technology vendors are notorious for nickel-and-diming businesses on installation costs, voice features, and integrations with other systems. Let's face it—the hardware sitting in your closet isn't doing your budget any favors. Need call recording? Connection to the PSTN? An integration with your CRM? No problem...as long as you're willing to shell out some serious cash.
Cloud solutions on the other hand, require no hardware purchases, maintenance, or upgrades so your total cost of ownership (TCO) significantly decreases. Teams work from the devices you already own. CRMs are synced via APIs, and the money you used to spend on your IT closet goes right back into your business.
---
2. Scale at your own speed
While it's not impossible to scale with on-prem solutions, the process is usually complicated and involves a lot of guesswork. Whether scheduling business around installation downtimes, calculating additional hardware costs, or simply trying to coordinate between your staff and your service vendors, there are a lot of unknown variables at play.
And that's just for scaling up. If you ever have to scale your team down, for example during an off-season, you'll be stuck with the unused hardware until you're able to staff up again.
Scaling with the cloud is easy. You only pay for the licenses you need, when you need them, and the uptime is practically instant.
---
3. Your apps are better together
Why invest in a communications tool that makes it harder for you to actually get work done?
While there are on-prem call center platforms that integrate with tools like Salesforce or Zendesk, businesses are typically looking at high licensing fees and installation headaches.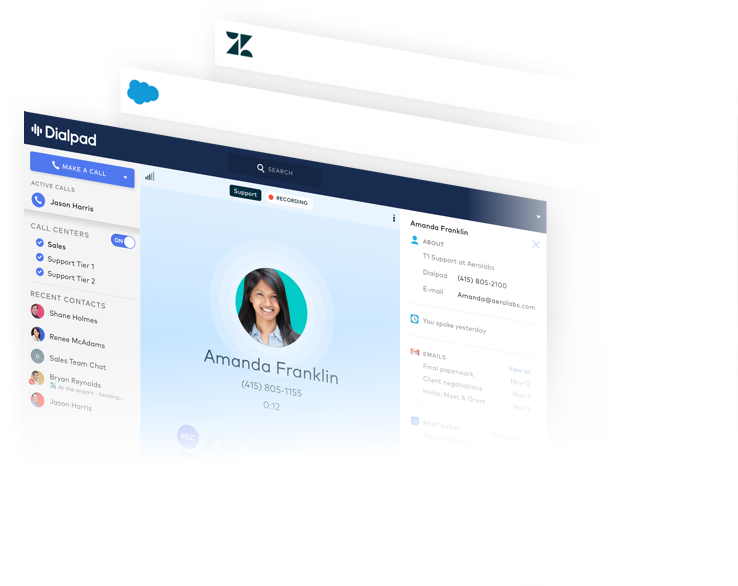 Cloud contact center platforms are already ahead of the game when it comes to integrations. APIs make it possible for your cloud contact center to sync and pass data between Salesforce and Zendesk without any extra workarounds or paid add-ons (and in the case of Dialpad, many of your favorite apps are natively integrated right within your platform).
---
4. Mobility matters
One of the biggest downsides of being tethered to all the hardware that comes along with on-prem call centers is that it ties agents to desks and devices. So the idea of mobility, flexibility, or simply having the freedom to work in the best environment for your team's productivity goes right out the window.
The beauty of the cloud is that it's everywhere—literally. Calls ring out across all your connected devices. Not at your desk? No worries—take the call on your cell and then switch over to your laptop or desk phone in one click.
---
5. Happy agents, happy customers
If you're an agent on a legacy system, chances are you're juggling between answering calls, managing the call queue, taking notes, and logging tickets—all across different apps or platforms. And if you're a customer on the other end of all that...well, it isn't pretty.
With cloud-based call center solutions, agents aren't scrambling to find the right answer or toggle between tabs since CRMs natively integrate with them. Everything is front and center, exactly when and where they need it. And on the customer's end, they gain a happier agent and an improved customer experience.
---
Better customer experiences are calling. It's time to answer on a platform that works like your team does—from anywhere, on any device.
Dialpad Ai Contact Center offer teams a better path to exceptional customer experiences with a completely hardware free, cloud-based platform that hosts voice calls, business text messaging, instant messaging, and contextual customer information all from the same, beautiful interface.