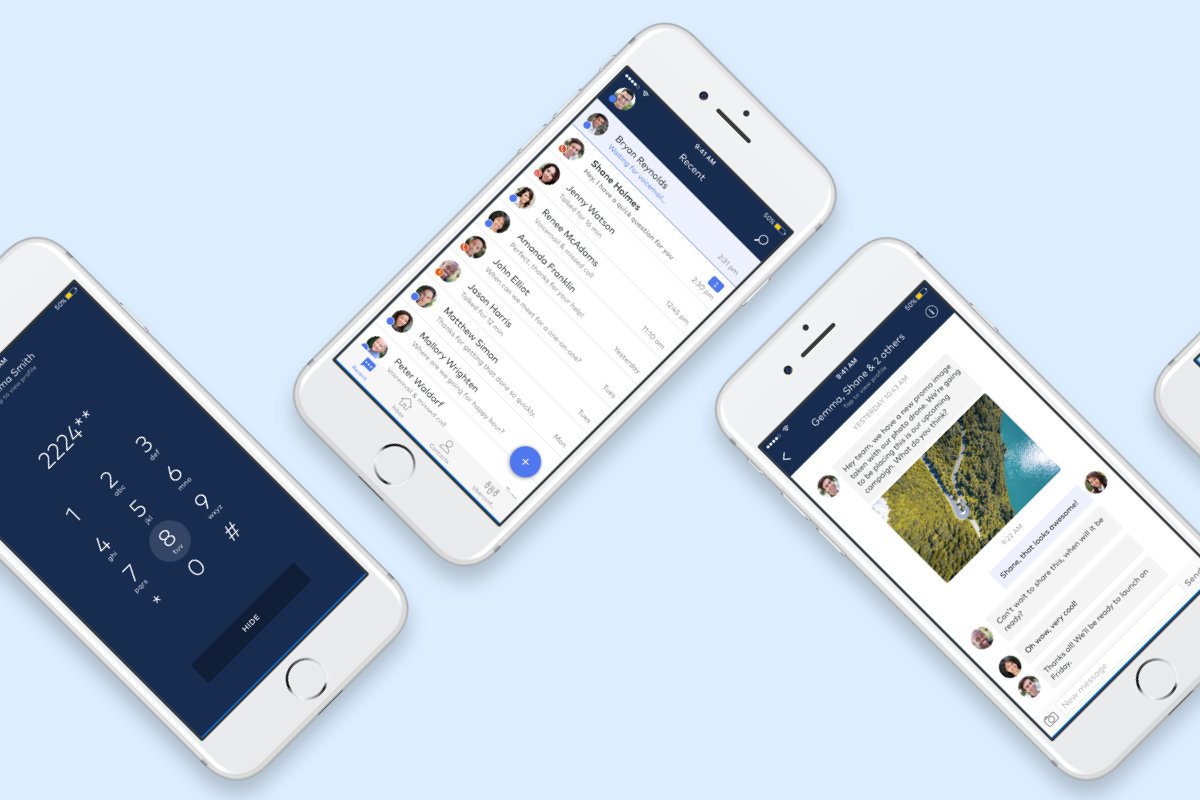 April 12, 2017
Happy spring! We're excited to announce more productivity tools for employees—including OneDrive integration, call queues transferring, and advanced Department Analytics. Plus, enjoy our refreshed mobile interface that includes handy features like relay number notifications. Lastly, we've expanded our Admin API to include office moves, making enterprise admins lives' easier.

Collaborate seamlessly with OneDrive for Dialpad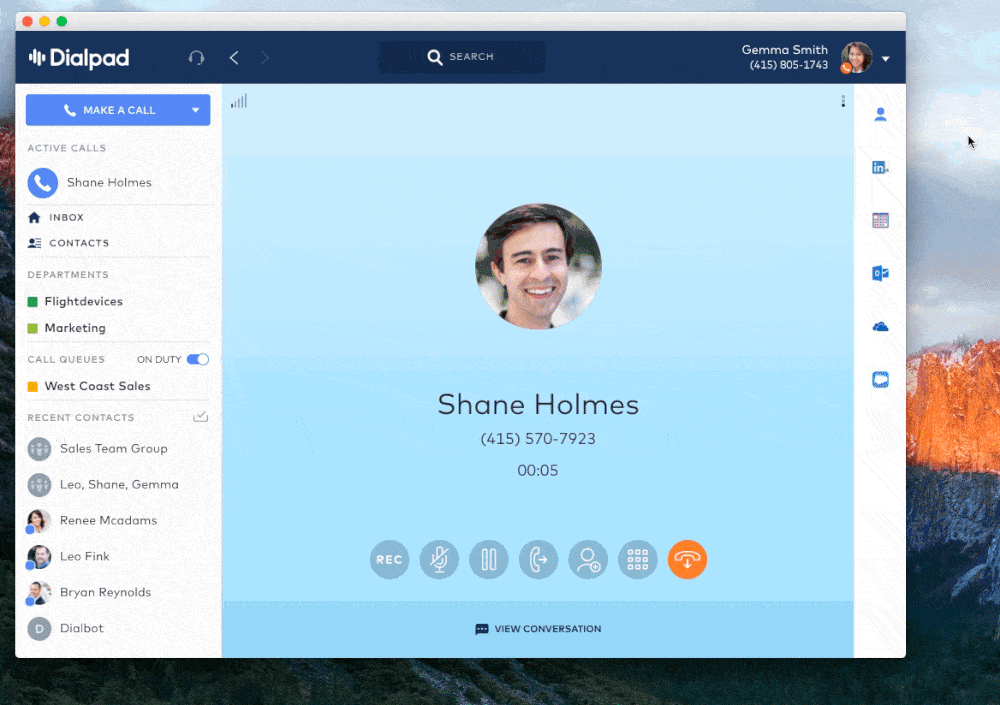 Collaborate on shared documents with ease. Dialpad now offers a OneDrive integration which shows shared documents in the contact profile!
A new look and feel for mobile
Updated mobile design
A major benefit of using Dialpad is that we release product updates frequently (in fact, every week). This means, unlike traditional enterprise apps, our design is always fresh and consumer-friendly.
Easier-to-understand relay numbers
Relay numbers are a powerful tool that enable employees to save money on international calls and place carrier calls using their business phone number. Carrier calls are placed to an in-country phone number, which routes calls through Dialpad to display Dialpad's caller ID. Since it's a domestic number, employees avoid any expensive mobile long-distance rates—the long distance portion is automatically billed through Dialpad at our low international rates.
To help users' better understand this valuable feature, we've included help text when they place their first call to a relay number (when using iOS). On Android, we show a dialog box over the call that indicates who you're calling.
More control over call routing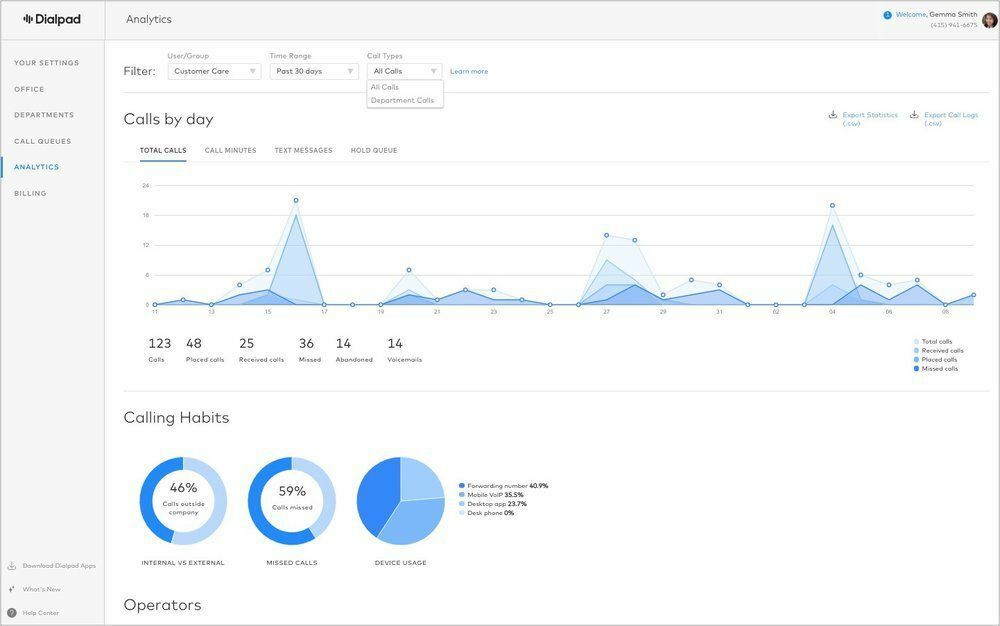 Advanced department and call queue analytics
Get deeper insights into how your teams use Dialpad. Departments and Call Queues now offer a fine-tuning filter that enables you to look at all calls within a department or calls from a specific department phone number.
Transfer to call queues
Employees love how easy it is to transfer calls visually in Dialpad. We've expanded our transfer tool to include Call Queues, so callers can easily transfer to your sales queue, support queue, or any other Call Queue your organization has set up.
Auto call recording on main line
Monitor call quality and keep track of important records with call recording. We've extended this Pro and Enterprise feature to include the company main line, as well as departments and Call Queues.
New admin API call for fast office moves (Enterprise plans only)
For enterprise accounts seeking to create custom integrations and manage bulk updates, we provide access to our Admin API. We've now added the ability to bulk move users across offices.
Stay up-to-date with our latest releases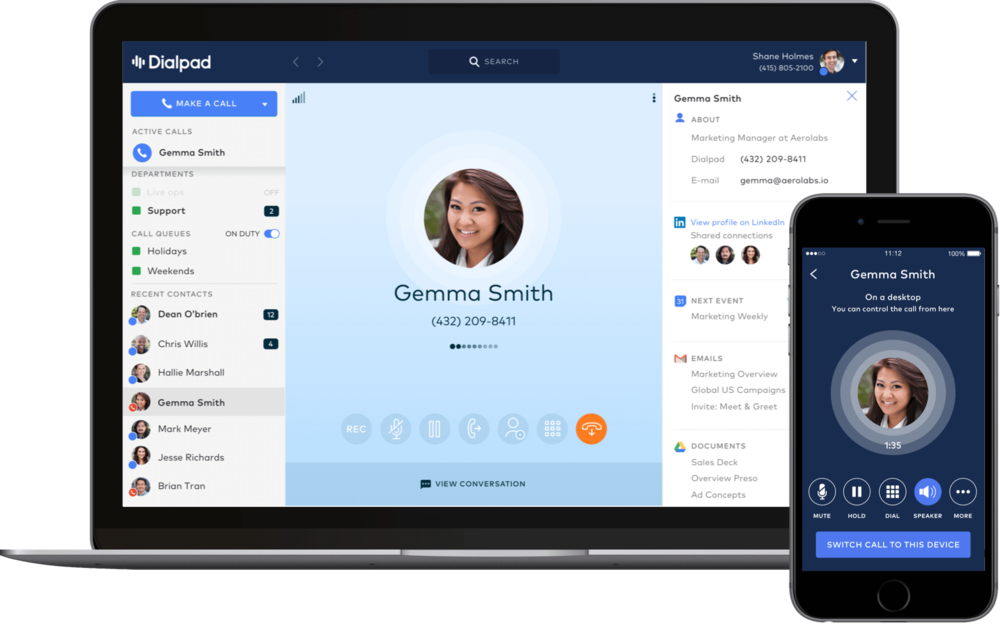 All these changes are currently live in the latest versions of Dialpad (upgrades are pushed directly to your users, so no work is required from admins!). And because we're built on a pure-cloud platform, you can expect new features and updates every week. Want to stay in the loop? Be sure to check out our weekly release notes.