July 10, 2019
How many repetitive tasks do you think you do in a single day? How about in a month? If the answer is somewhere between "too many" and "if I have to click this button one more time I'm going to lose it" believe us, you're not alone.
For many of us, those repetitive tasks are just a part of our jobs: creating new support tickets, logging activities into a CRM, pulling reports on call volumes. No way to get around it.
Or is there?
With Zapier, there really can be a light at the end of the tunnel. Repetitive tasks, although important, can be draining not just on your time but your entire org—which can lead to dips in productivity and even worse, team morale.
Zapier helps automate the day to day, leaving your team with room to breathe, analyze, and think critically about their next step without worrying about creating that next ticket or sending that last email.
Zap your tasks and get more done
In a nutshell, Zapier is a tool that connects your existing apps so they can work together. Rather than having to wait on a developer to build an integration between your tools, Zapier does the job for you and even gives you the freedom to set up how the tools speak to one another.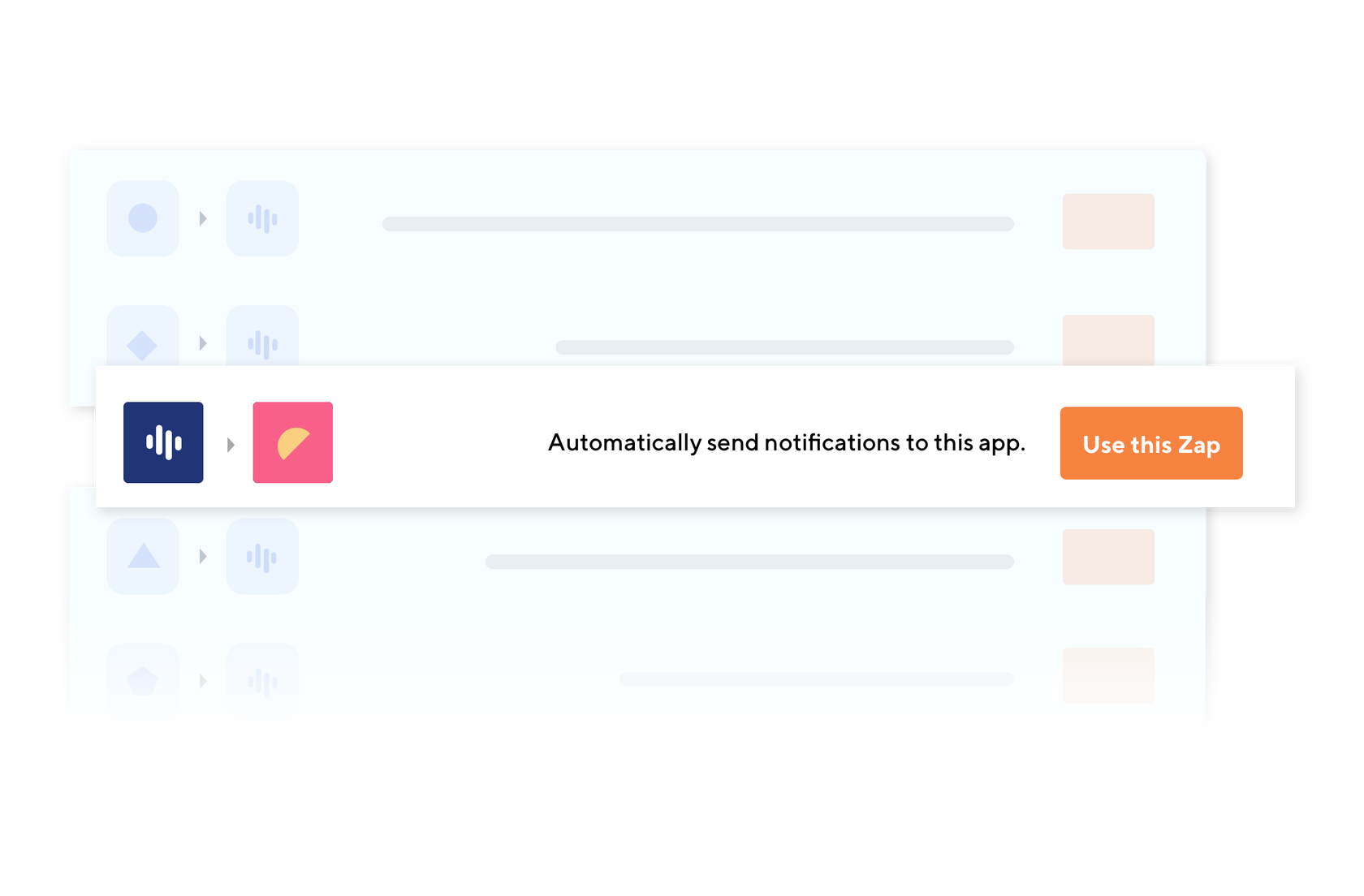 And the best part? Not only is Zapier completely free, you don't actually need to know anything about code to use it.
How does it work?
Zapier uses zaps to automate your workflows. Zaps happen between Triggers and Actions. So in the case of Dialpad, triggers can be things like:

Call received
Call placed
Voicemail received
Calls listened In
Whereas actions can be things like:
Create a new ticket in Freshdesk
Log to Copper CRM
Create spreadsheet row in Google spreadsheet
For example, let's say you're managing a customer support team. You could set up a zap so that every time a contact center agent receives a voicemail, a new ticket is created in Freshdesk.
Where communication and productivity meet
Work is easier when your apps talk to each other. If you're a customer on our Pro or Enterprise plan, you'll automatically see Zapier added to your list of integrations under office settings.
Not a customer but interested in seeing it live in action? Reach out to us below to schedule a demo with our team.