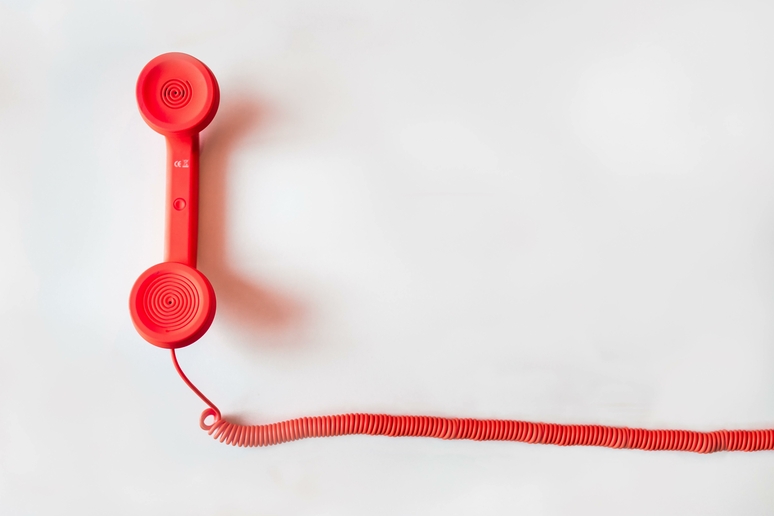 August 01, 2019
Cold calling has a notorious reputation. Even the name itself evokes a chilly reception. But somehow, organizations like Outreach are finding that their SDRs are still booking 70% of their meetings over the phone.
That's absolutely huge. The fact remains: voice is still a huge communication channel for selling.

Despite this, cold calling is hard. More often than not, you'll hit a dead end. But we can help. Check out these four tips to help you thaw your prospects and nail the cold call.
4 tips to improve your cold calling results
1. Just looking up your contact in Salesforce isn't actual research
Research should be a no brainer. But when you're making 50+ calls a day, deep-diving into each contact isn't possible. (Using the right cold calling software can help.) To make sure you are spending time on the right contacts, leverage SFDC (or another CRM) to look at your targets role, company, and previous activity.
If these fit your key target personas (or if they're a VP and above), spend the extra time researching and building out a message that resonates with their needs. Use some of the sites below to help you discover more about your prospect.
LinkedIn: Groups, Current and Previous Job, Shared Contacts, Recent Activity
Twitter: Both the prospect and their company (Recent posts and messaging)
Company Website: Press and media release pages.
The SEC's website: (If prospect works for a public company): Company 10-Qs (quarterly report) & 10-Ks (annual report), especially the management's discussion and analysis of financial condition and results of operations (section 2).
Angellist: (If prospect works for a startup): - funding history, including the timing, value, and participants in each round; past and present employees; advisory team; founders; products and launches; open jobs; and more.
Crunchbase: Prospect's acquisition history, funding rounds, investors, team members, news, timeline, competitors, former employees, customers, partners, sub-organizations, board members and advisors, and other related details.

2. Email, phone, and social = all part of the approach
Cold calling should never be done in a vacuum, but rather as part of a larger multichannel outreach to your prospects. Try to make sure that a prospect has seen your company's name at least once before attempting a cold call.
That means that they should have opened an email, engaged with your website or social channels, or been the target of an ad campaign. While not always possible, it has a huge impact on their initial reception.

3. Make it a cadence
Employees are increasingly inundated with emails, calls, and now messages each day. When your prospects are getting hundreds of emails a day, it can be tough for them to keep on top of everything.
This overwhelming amount of outreach is why it is essential to not only approach a prospect through multiple channels, but also build a consistent cadence of outreach.
Personally, I'm a fan of extended outreaches (12+ outreach attempts through a variety of channels including email, social, and phone—spread out of a two to three-week period), but depending on your audience and market, what is effective may vary.
Looking for an alternative to "just checking in" emails?

4. Take product out of the equation—focus on the prospect
Our culture has become distrustful of unknown numbers. After too many robocalls and irrelevant sales attempts, we tend to discard and ignore sales outreach almost immediately. To cut through this hard freeze, you have to ensure you connect with them immediately.
Be upfront, don't confuse them, and save the product pitch for later.
When the prospect picks up the phone, introduce yourself, say where you are from, and then pause. Yes, pause. It is hard, but it is giving the prospect time to think through who you are, any connections they may have, and provide some context.
Don't start the pitch right after the pause—instead establish rapport. The research you've done will provide you with lots of fodder., Bring up something interesting the prospect or the company has done recently. It could be anything from the performance of a shared sports teams interest, to a recent acquisition by the business. Either way, it should be relatable to the prospect, get them talking, and show them that you've done your research.
Got them talking? Awesome. Now be upfront and tell them why you are calling. Hint. It's not about what you do. It's about how you can help them.
Congrats. You've effectively turned a cold call into a warm lead who is now far more receptive to your pitch.