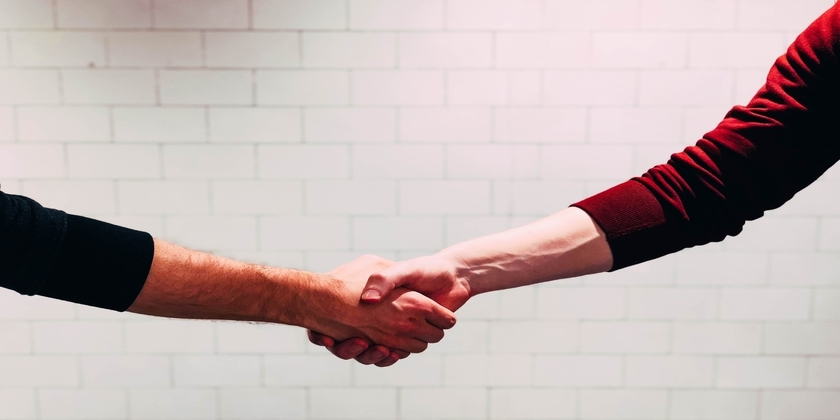 June 28, 2019
As a recruiter, it's probably hard not feeling like Elmer Fudd sometimes—always on the hunt for that elusive rabbit (or, to use an industry term, the "purple squirrel"). If you're feeling the pressure of bagging the next great hire, you're not alone. With job openings at a 17-year high and unemployment at only 3.9 percent, the hunt quite literally is on.
It's not just the talent pool, either. Think about how often an open req came across your desk (seemingly) out of nowhere, with a deadline to source, qualify, and close that seems more like a practical joke than part of your day-to-day.
As a recruiter, you're not just the face of your brand—you're the voice, too. As you've probably already realized, you're the first (and sometimes only) impression that a candidate gets when it comes to your company, the culture, and the dynamics of the team.
Luckily, tech has caught up and offered some great tools and workflows for recruiters to leverage that make finding the right fit just a bit easier (with no Bugs Bunny reruns required).
Let's take a look at the 3 ways you can fight back against common hiring challenges with the help of Dialpad's Communication Platform.
#1 Engaging Candidates
Challenge:
Is there anything more heartbreaking than knowing you've found the right candidate, but you just can't get them to commit? Persuasion of passive candidates is "Recruiting 101." but that doesn't mean it gets any easier.
Solution:
Personalization is the name of the game here. Finding out what matters to your candidate and the why behind it can move the needle when it comes to whether or not your outreach efforts make their way to the inbox or the spam folder.
With Dialpad, recruiters automatically have access to full transcripts of their calls, including highlighted call moments - like when a positive or negative sentiment was expressed (ex: "Something I loved about my last job was the freedom I had to try and fail"). These post-call summaries help advise next steps and personalize follow-up efforts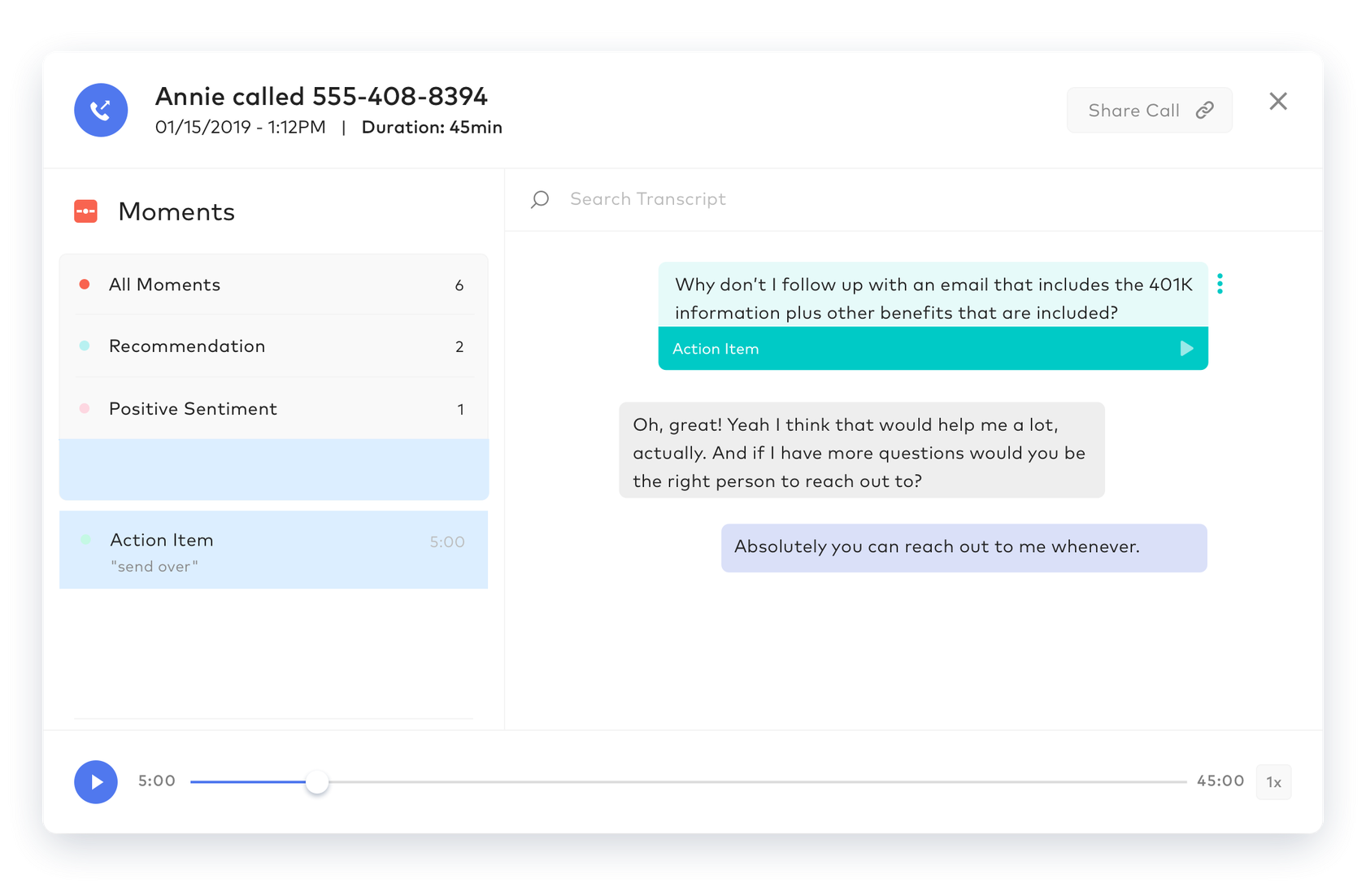 #2 Candidate Experience (The Other CX)
Challenge:
As mentioned earlier, as a recruiter you're the voice of your brand. And while engaged candidates most likely do a quick search on your company, you're ultimately responsible for driving home that great first impression. Communication is key but that's easier said than done (pun intended) especially when you're juggling multiple candidates and reqs, plus pressure from leadership to fill roles.
Solution:
The Dialpad Sell post-call summaries show exactly what was said, by who, and what next steps were discussed. This doesn't just cover your bases with your boss but also ensures that clear expectations were set during the call. With Dialpad, you can also rest easy in using your own device, without the hassle of unneeded follow-ups and chasing around by already disqualified candidates. This allows you to focus your time and energy on "all stars" only. You can also utilize text messaging, since the reality is that you are normally working with candidates that are already employed and can't have open phone calls when they are at work.
And for newer recruiters that need a little more help, managers can set up a coaching group to jump in and listen as recruiters go through their talk track with the ability to offer real-time tips for better engagement.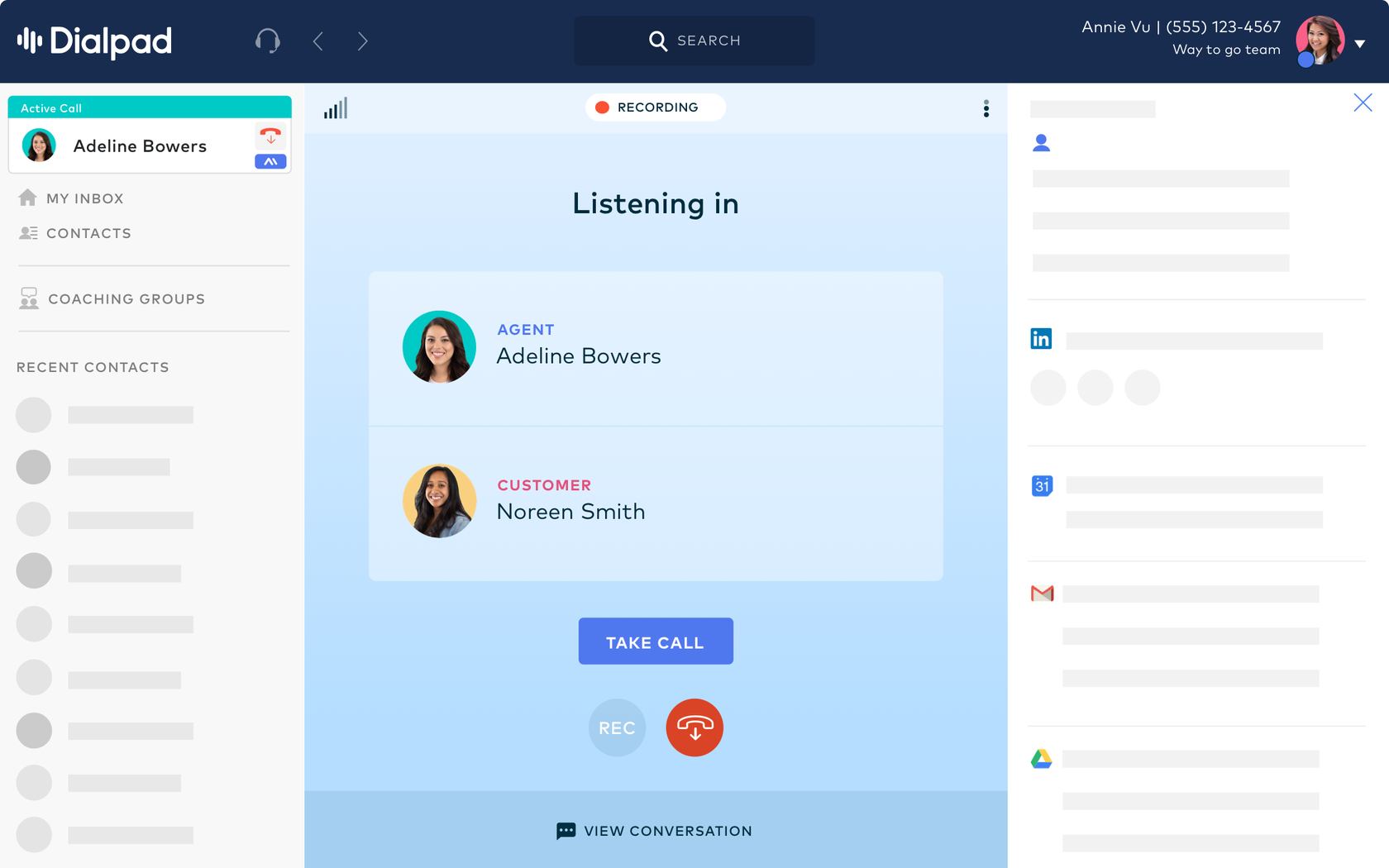 #3 Data, Data, Data
Challenge:
No data = no decisions. Whether you're a recruiter or managing a team, it's impossible to know what's working and what's not without having the data points. And while ATS' do a lot of the heavy lifting, there's still the challenge of digesting all of that data into actionable next steps, not to mention easily communicating that to the rest of your team.
Solution:
With Dialpad's call analytics, recruiters and managers can see where and when patterns emerge when it comes to things like positive vs negative sentiment, specific keywords (ex: OTE, comp, etc.), and success rates.
Plus managers can see which recruiters are having the most conversations around these topics and even dive into the individual call to surface transcripts, action items, and other key moments.
When it's time to collaborate, managers can easily share links via Dialpad or throw them into a Slack channel for future discussion.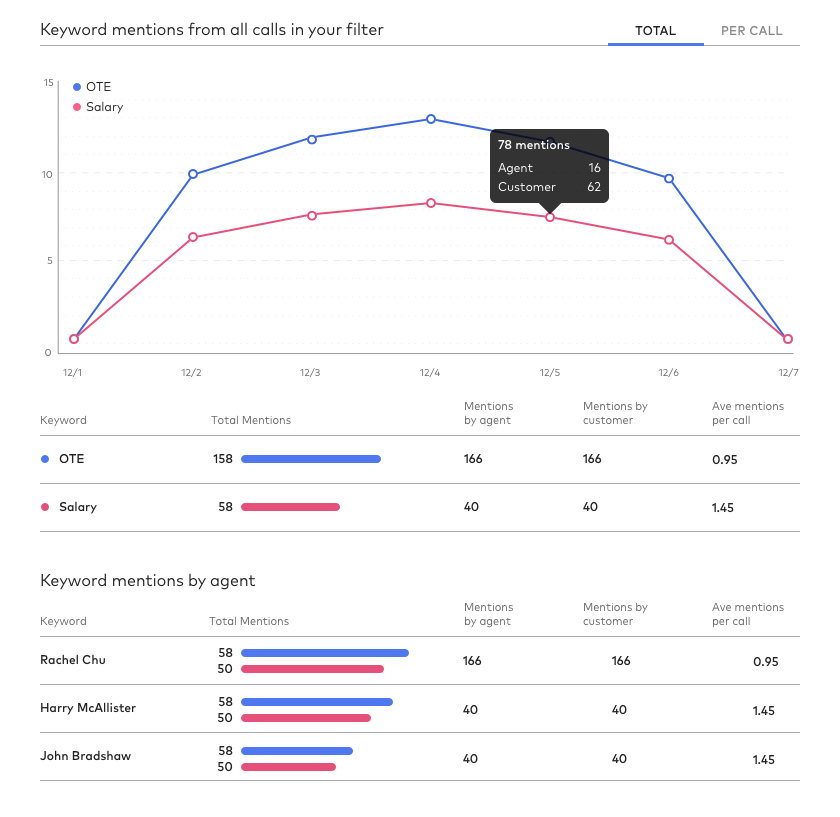 Make Every Call a Closing One
Dialpad lets you make calls, learn from them, and automate busywork to help find the right candidates—and you can even do it from any device.
To learn more about Dialpad and how it can help with your recruiting efforts, drop us a line below to request a live demo. You can also check out our case study with Betts Recruiting to see how they are leveraging Dialpad to drive higher engagement internally and with candidates.