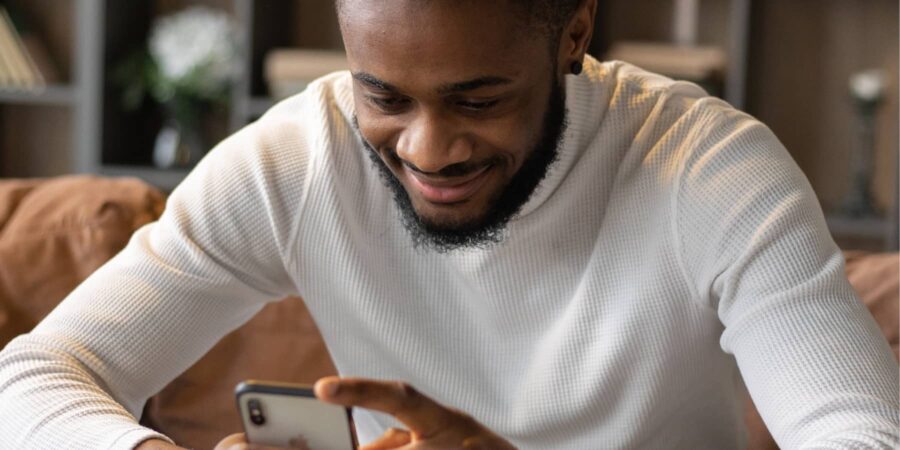 Unless you're one of those workers slowly making your way back into the office this summer, most employees are relying solely on cloud-based business applications to stay in touch with your team, stay organized and actually see your co-workers' faces on a daily basis. Well, there are four that—dare I say—you won't really need anymore. In case you only want to read the first paragraph of the blog or fast scroll to see which apps we're talking about, I'll save you time. Slack, Microsoft Teams, and Webex.
But that's crazy, you say! Preposterous! Aside from your email client, these tools are the lifeblood of your job every single day.
What tanks our productivity
But if you're like me, and you're used to using multitudes of communications and workflow apps at the same time, you've probably experienced notification fatigue—not to mention the loss of productivity that comes from stopping what you're doing in one app and switching to another window to check a notification, only to return to the previous app minutes, hours, or days later.
According to estimates based on a UC Irvine study, refocusing after just one interruption can take up to 23 minutes. That same study found that the average worker switched tasks on average every three minutes. Multiply that by the number of potential app "dings" in a given day, and well, you get the idea.
I'd argue that using "point solutions" (apps designed to do only a single thing well), actually detracts from productivity when cobbled together to create DIY business processes. Add in the ever-present "ding" from iMessage, Whatsapp, and other family interruptions that commonly crop up in work-from-home settings—and it's easy to fall behind. Fast.
The fix: Consolidate your tools
There are now communication tools available based on unified communications, which, you guessed it, unify features like voice calls, business text messaging, and video conferencing into a single platform or app.
These bring together the best features of all those point solutions into a single window, letting you communicate easily with your team and even people outside of your company, like clients and prospects.
With all of these communication options in the same platform, all on the same screen and sharing the same data, why would you want to still have a ton of windows open and risk losing that precious, precious productivity?
Take your topic-based conversations to Dialpad
First, let's talk about Slack. In the beginning, Slack became cool by incorporating hashtags and emojis into business conversations. It offers a ton of integrations with other cloud-based apps, but most people use it simply for instant messaging based on topic, called Channels.
But should you need an entirely separate app for topic-based conversations?
Dialpad gives you not only phone and SMS conversations, but also—yes, Channels too. This gives you the option of having topic-based conversations right in the same window as your other 1-on-1 and group messages. Inside each of these channels is a feature called Sidebar, an always-on audio chat room that you can dive into if you want to "take a conversation offline," or if you just don't feel like typing: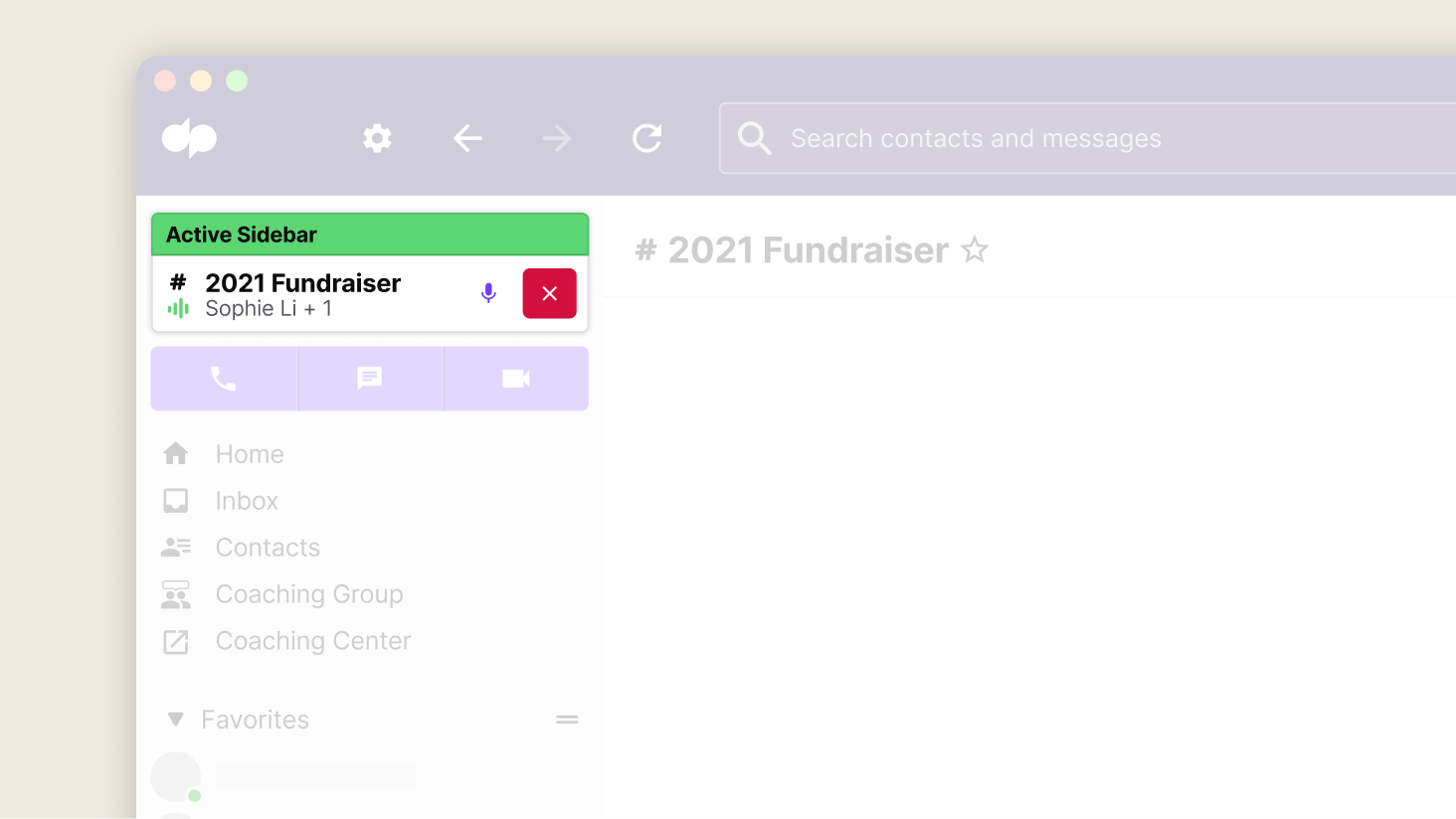 Now you can choose how best to communicate with your team: Start a conversation in a channel with your group, jump over to a voice chat in Sidebar, or turn on a virtual meeting with the team—all without switching apps.
Because the phone isn't going away anytime soon
With a claimed 145 million users, you'd be hard pressed to find a modern worker who hasn't used or interacted with Microsoft Teams in some way. If your company uses Microsoft, it's included and often opens up automatically upon booting up a Windows computer.
But did you know that you can't make a phone call to an actual phone number with Microsoft Teams?
That means if you want to reach anyone outside of your organization, you'll need to buy an add-on package for additional $$$, and even then, the voice quality is… unpredictable.
With an all-in-one app like Dialpad, you can message and share files with your groups and teams internally like you would in Microsoft Teams, but also with outside contacts like prospects, customers, clients, vendors, and more. And yes, that includes the ability to send SMS/MMS. You chat using the Dialpad app, they chat back by sending a text on their phone.
All-in-one tools also include the ability to dial out to phone numbers as part of the tool, and since these calls go over actual carrier phone lines instead of just through the internet, you can get HD call quality and not have to worry about bad connections.
No more downloads
Webex was one of the first video conferencing software solutions and was eventually bought by Cisco. When it comes to unnecessary interruptions, Webex usually takes the cake due to the fact that you have to download and install a Webex package on your computer.
If you've ever been invited to a Webex meeting and not already downloaded the package, you've probably had to wait for it to install and run—while the rest of your team waits for you.
All-in-one communication apps like Dialpad fix this problem by eliminating the need to download physical files in order to host meetings. You also don't need meeting PINs anymore, which is especially helpful when joining meetings via mobile.
No more trying to remember a six-digit code as you bounce back and forth between your calendar app and the Webex app. (Of course, you can still have a code if you want the added security.) Just like all functions within Dialpad, video conferences can be scheduled, started and joined all from within one interface, which can save you—and your meeting guests—a ton of time and frustration.
Streamline that stack
While they may seem like household names and things that you're just used to using, the fact is that if you were looking for ways to cut down on the number of tools you're paying for every month, you could.
You could pretty much delete any of Slack, Teams, and Webex today and replace it / them with a single, all-in-one communications app.
Not only will you pay less in monthly subscription fees, but that's also less time and resources you'll have to spend on training folks on different tools and maintaining them on a regular basis. Not to mention you'd probably be more productive because you don't have to cycle between different apps constantly every day.
Take Dialpad for a spin
Sign up for a 14-day free trial to get phone calls, video meetings, and instant + SMS/MMS messaging in one place. It takes just a few minutes to get started, and you'll be set up with a virtual phone number too!