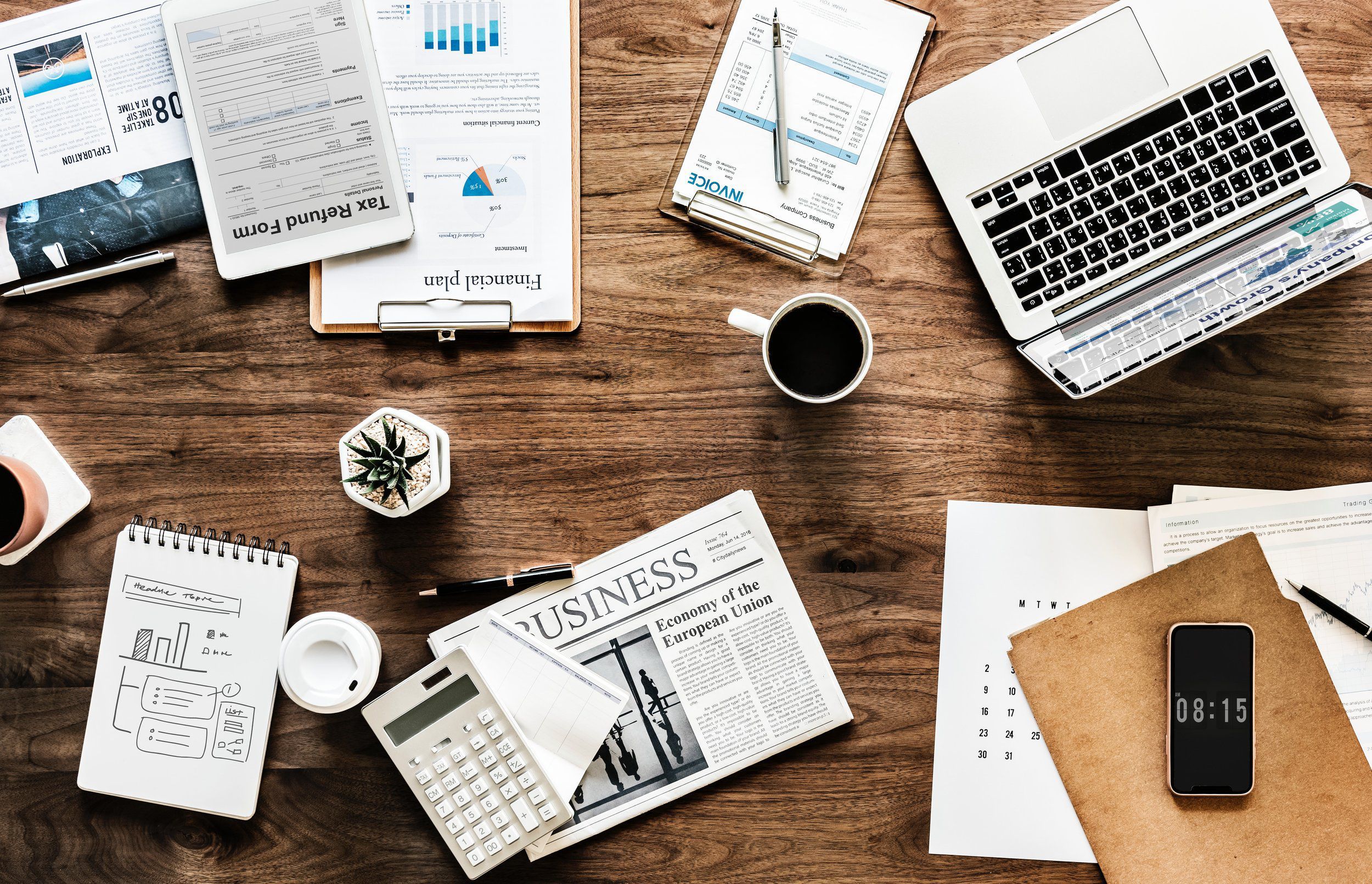 March 26, 2018
Spring is officially here! We've been busy building new features, integrations and making updates to our product to help you be more productive and efficient. Let's dive in to this month's features.
---
Reinvent the customer experience
Better customer experiences are calling. It's time to answer on a platform that combines voice calls, business text messaging, instant messaging, and contextual customer info on your existing devices.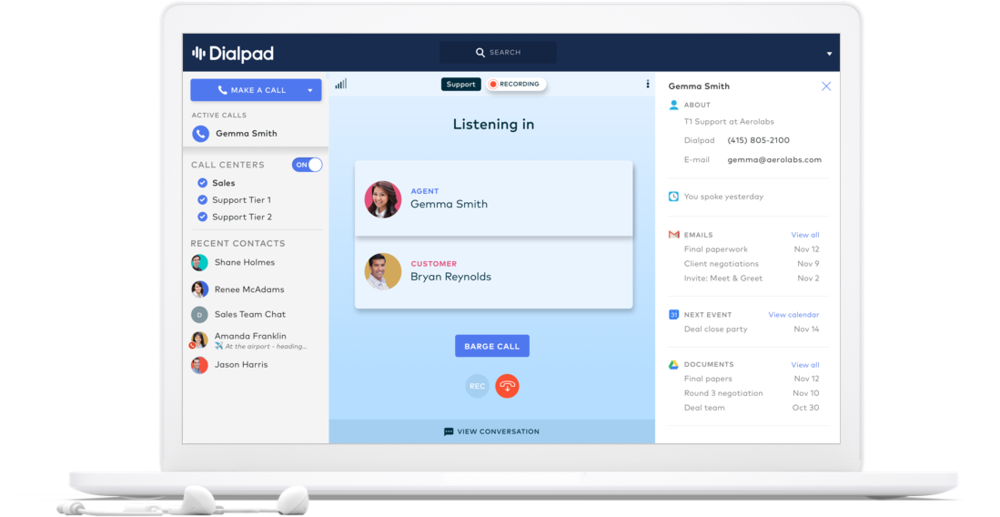 Introducing Dialpad Ai Contact Center—a modern solution to better customer experiences. Whether you're fielding support calls or generating leads, Dialpad Ai Contact Center offers a beautifully intuitive interface that makes resolving tickets, closing opportunities, and connecting with customers that much better.
Dialpad Admins can:
Interested in learning more? Catch up with our on-demand webinar from the link below.
---
Insights you can act on
Why add business apps if they can't talk to one another? With the Domo Connector and Quick Start App for Dialpad, Admins can now automatically import their Dialpad messaging and call analytics straight into Domo.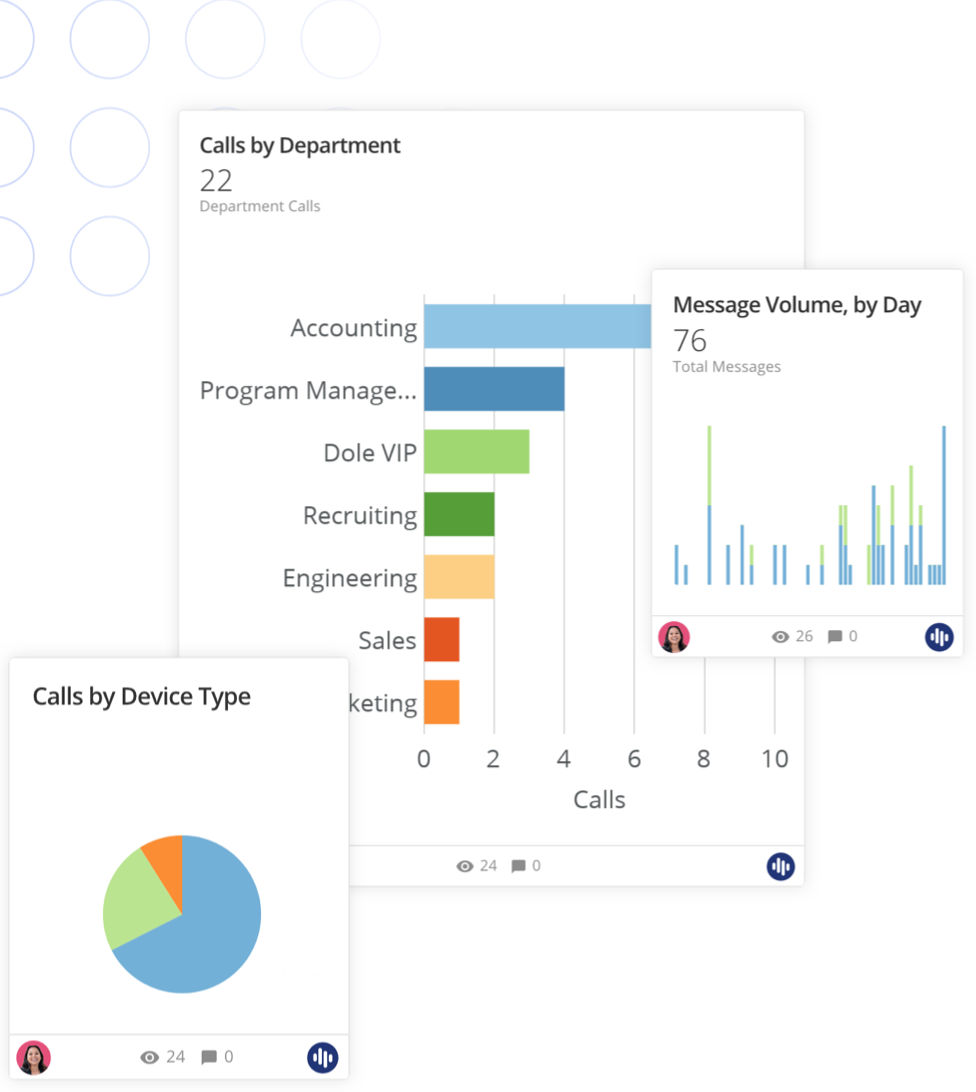 That means a more visual representation of your business' calls and messages plus the ability to dig in, customize, and share across your organization. And if you've connected datasets with Salesforce or Zendesk, you can mix and match these with Dialpad to get a fuller picture.

---
Empower agents from anywhere
Not only can agents view and log Zendesk tickets from their desktop apps (or straight from Zendesk) but now we've added the ability to create and log from your Android device.
iOS user? Don't worry, we're working on building this out for your devices too. For now, don't forget that calls answered on your iOS device can still be automatically logged to Zendesk.

---
Save it for later with flagged messages
We've all been there—someone says something important but you can't get to it right away. You don't want to lose it in the shuffle of conversation but leaving unread notifications on your app gives you anxiety (been there).
Now with message flagging, you can choose the specific message or messages that you want to save for later by simply selecting the flag icon when you see it appear in your conversation thread.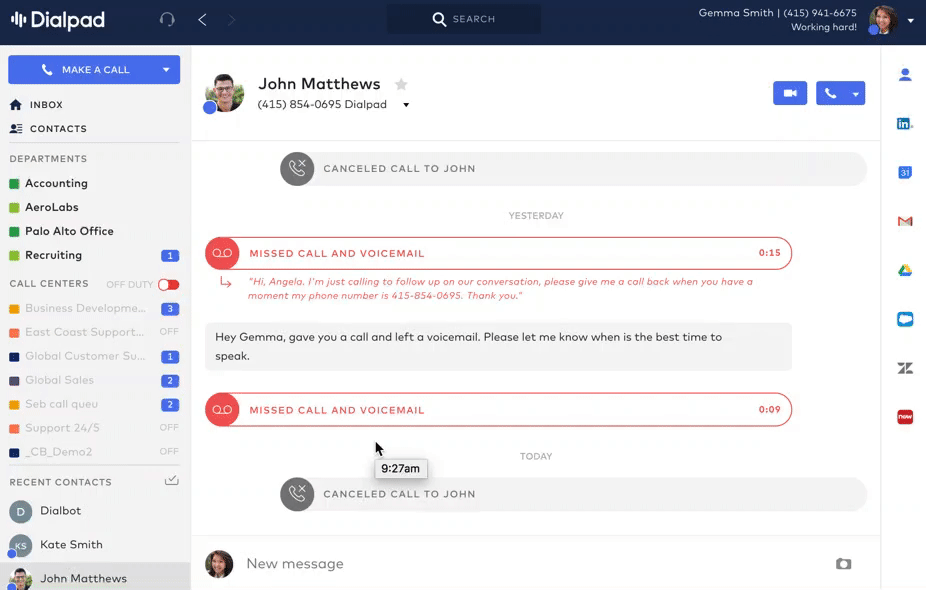 Flagged messages will automatically appear under Inbox > Flagged for you to review later. You'll even have the option to unflag them from your Inbox as well.
---
Thanks for tuning in! We'll be back next month with more innovations and news to share. Don't forget, we keep a weekly log of all the latest features hitting your platform on our Help Center.

Dialpad is more than a next generation business phone system. It's an entirely new category of business communications that enables you to connect everyone and work anywhere.