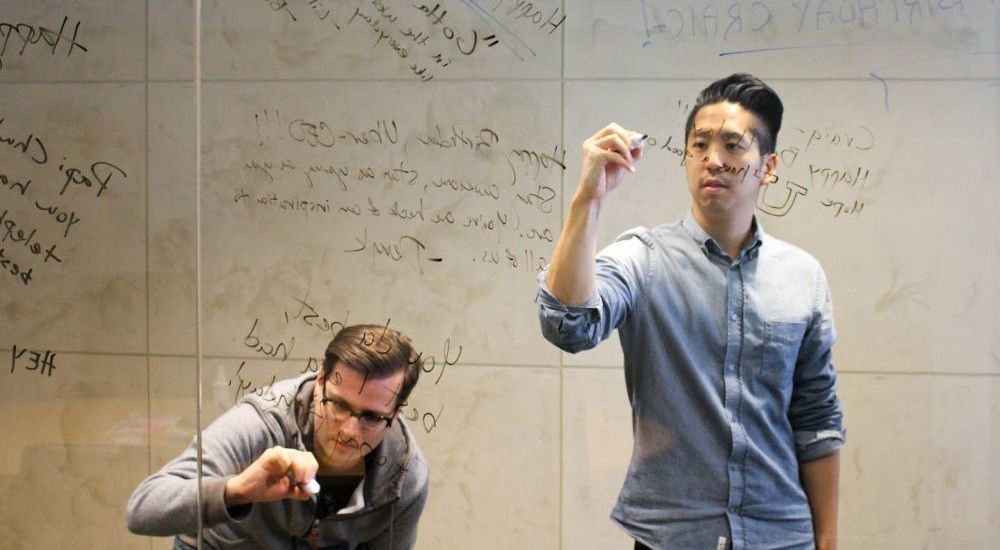 August 31, 2017
When we set out to build Dialpad, we knew one thing from the start: we weren't going to settle for the status quo.
So we took a hard look at business communications and how the industry could do more to build a connected workforce. One thing we realized? Today's tech was only solving today's problems.
But what about next year? Or five years down the line? Companies needed a solution that scaled with them, not tethered them to the past.
Simply put, "that's the way it's always been done" just wasn't good enough anymore.
We Started on the Cloud
By building Dialpad on Google's Cloud Platform, we were able to offer companies an alternative to old-world telecom and on-premise enterprise agreements. The beauty of GCP is that it enabled us to build a platform that was truly unlimited—unlimited scalability, unlimited opportunities.
Provision 1,000 users over a cup of coffee.
Spin up an office in Japan. Tomorrow.
That's the power of GCP.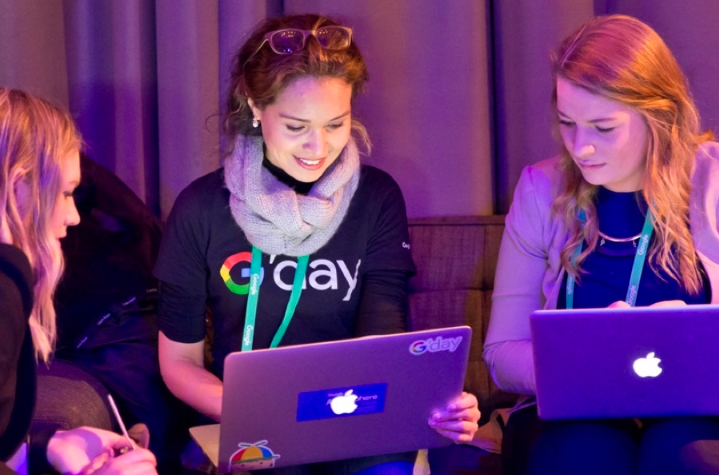 But we didn't stop there. We leveraged technologies like webRTC and the Opus Codec to provide a platform that makes it easier for your team to manage, deploy, and adopt.
In this series we'll take a look back all the various innovations we've pushed in the month that are empowering your team to get work done from anywhere. To get us started, here are some of the biggest highlights from 2017 so far.
---
The Future of Business Communications is Hands-Free
"Alexa, call Brian with Dialpad."
Dialpad now integrates with Amazon Alexa, giving your voice the power to cut out distractions and get things done. Your virtual personal assistant Alexa takes commands to dial numbers, transfer calls, hand off messages, and reports real time call analytics.
"Alexa, let's get started!"
---
Working from Anywhere? Let Your Team Know with a Custom Status
Take the guesswork out of, well, work. Now your team can add their own custom status to give better insights on where they are or what they're working on 👨🏻‍💻📞📆..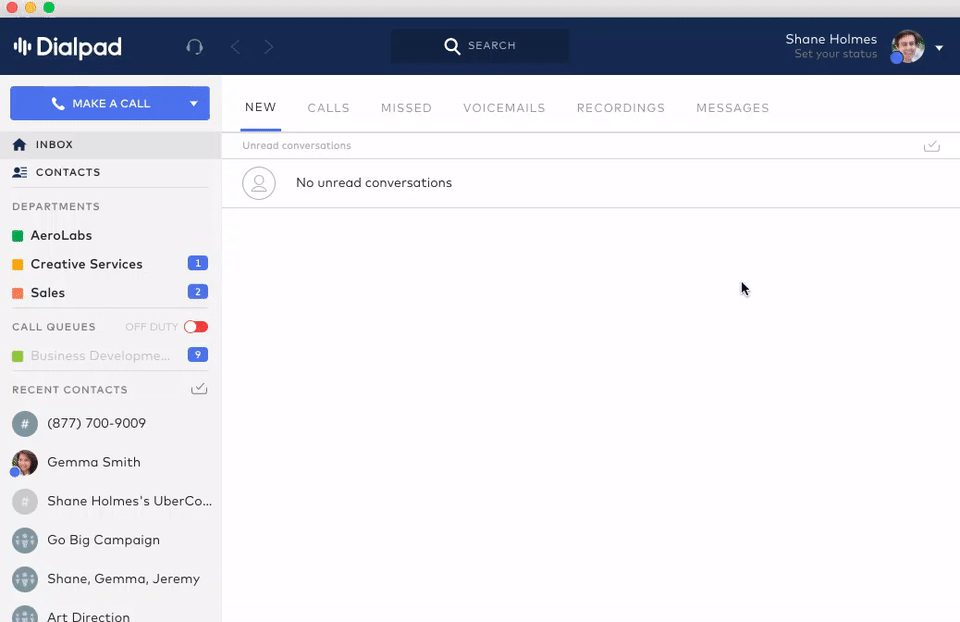 If you're working from home (WFH) or traveling to NYC (WFNYC), or spending time in a remote office, your coworkers can now see your status at a glance.
---
Raising the Bar with Enterprise Single Sign On (SSO)
As the #1 business communications for G Suite, we knew we needed an enterprise-level security standard to meet our customer's needs. We're thrilled to announce the launch of Google's enterprise-grade SAML Single Sign On and SCIM lifecycle management.
With this release, companies no longer need to choose between security and accessibility. Dialpad offers both, and from processes that already work for your business—OpenID and SAML via Google.
---
Collaborate from Anywhere with OneDrive
As part of our native integration with Office 365, your team can now access shared docs and files from OneDrive right within their contact's profile. No tab swapping, extra browsers, or wasted productivity.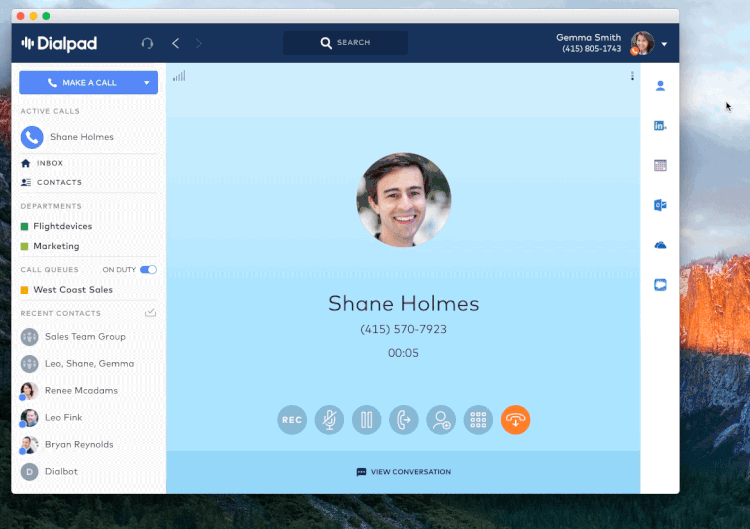 ---
Closed-Won: Dialpad is Now Available on AppExchange
Empower your sales team with the only business communications platform that lives inside your favorite CRM. Dialpad for Salesforce Lightning is now available from the Salesforce App Exchange for Dialpad Pro and Enterprise plans.
Looking for on-the-go productivity? Opt for our integration with Salesforce1, enabling your team to build strong customer connections and close more deals on the go.
---
Productivity from Sea to Shining Sea
We're killing the desk phone all across the globe—from supporting international currencies (Canadian Dollars launched this month) to expanding to our first Spanish speaking country (¡Hola Mexico!). We're excited to keep spreading productivity, communication, and collaboration from #anywhere.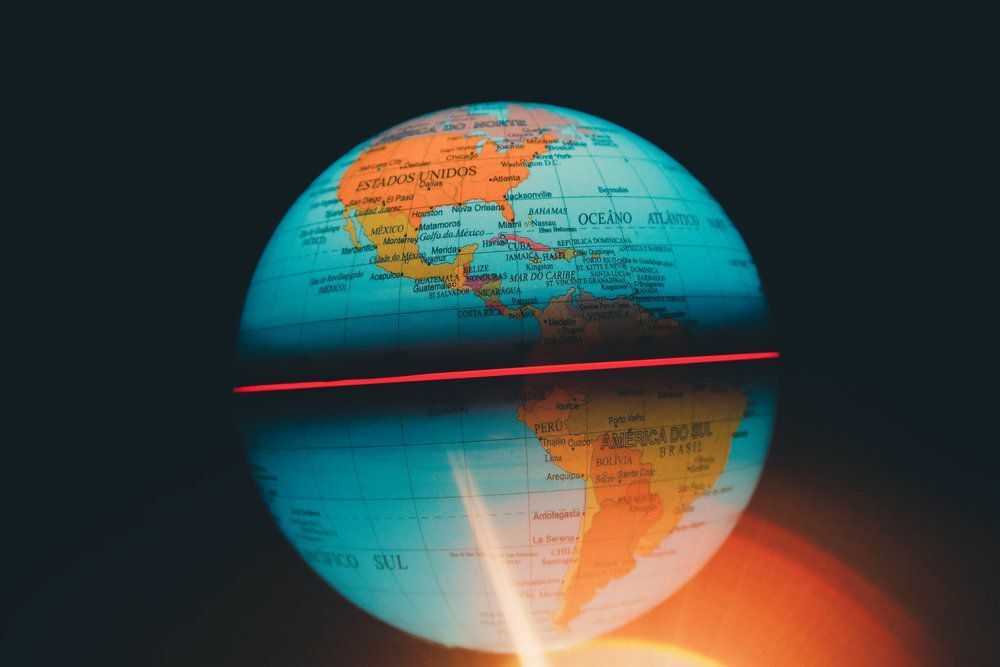 ---
The Era of Bad Meeting is Over
We've all been there—the conference call from hell. It's time to wave goodbye to bad meetings and hello to a platform that helps you collaborate from anywhere.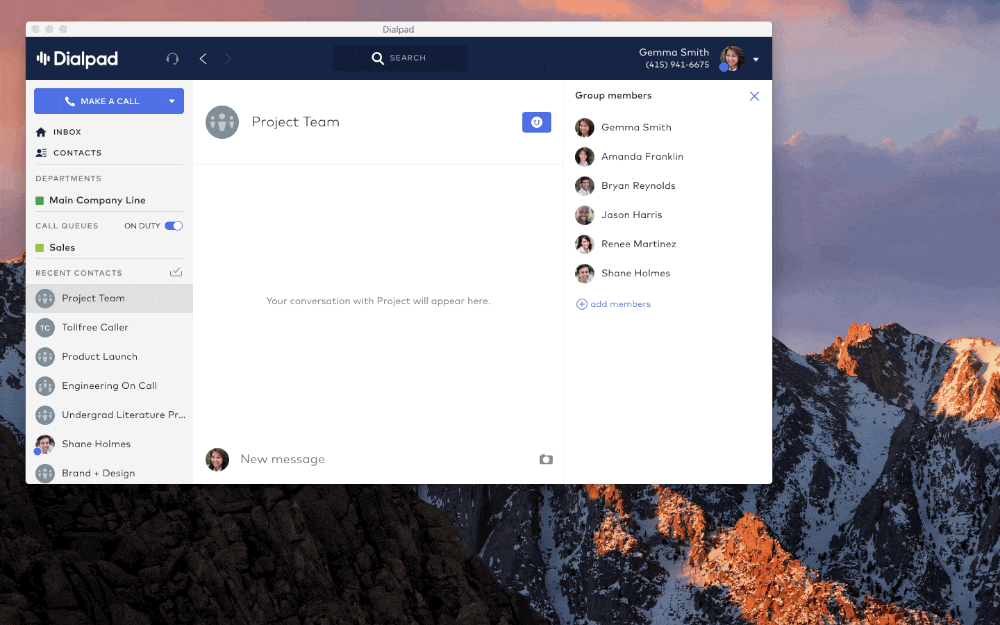 Dialpad UberConference Meetings now live inside Dialpad, meaning it's now easier than ever to sync with your team. Plus with real-time collaborations from Google Docs, Slides, and Sheets, your team can start adding productivity to their meeting agendas.
---
Thanks for tuning in! We'll be back next month with more innovations and news to share. Don't forget, we keep a weekly log of all the latest features hitting your platform on our Help Center.

Dialpad is more than a next generation business phone system - it's an entirely new category of business communications that enables you to connect everyone and work anywhere. Sign up for a free trial of Dialpad today—productivity is waiting.