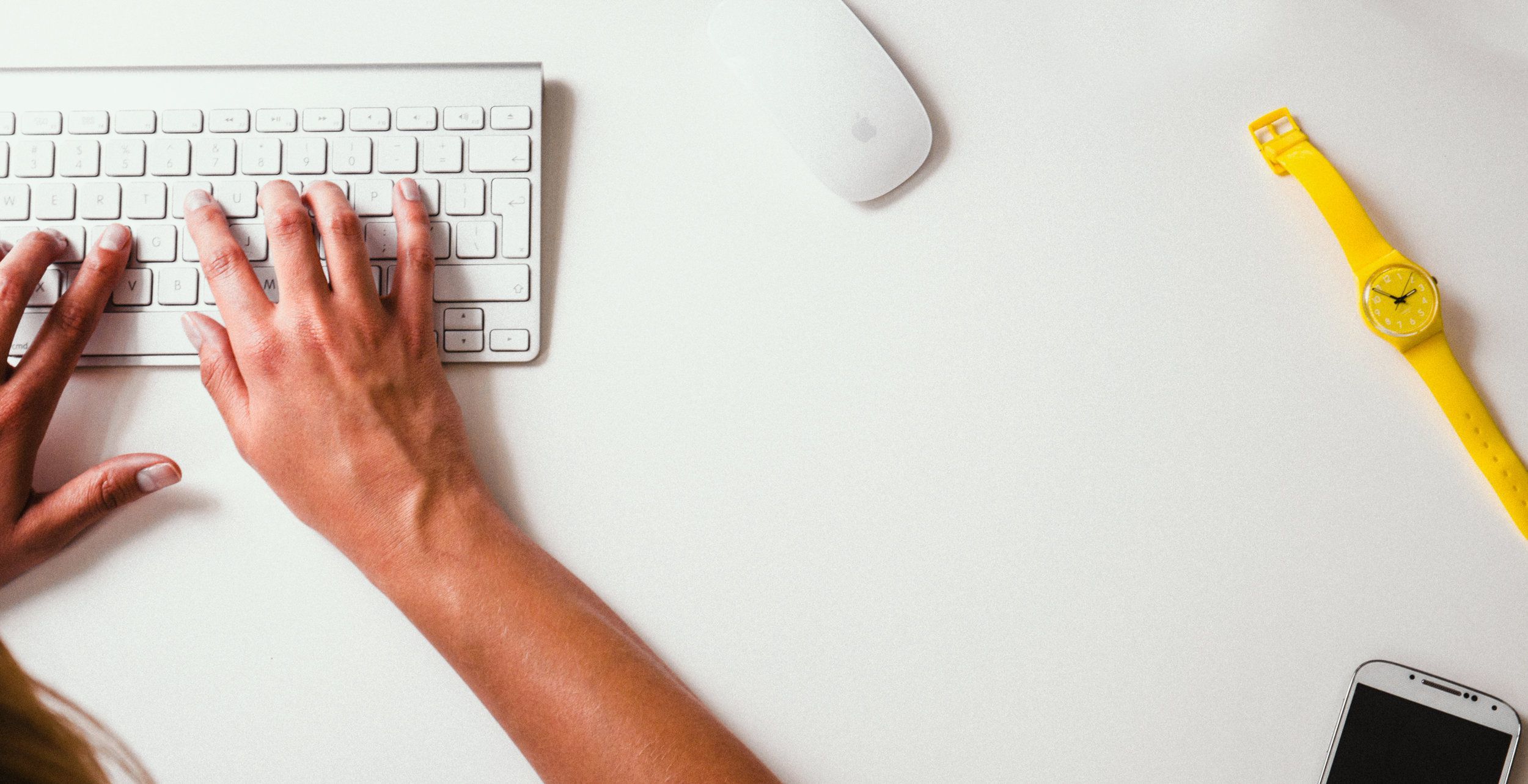 November 29, 2017
This month we dive into five of Dialpad's most innovative features and how you can leverage them to build stronger connections in and out of the office.
---
1. Video calling
Why is this cool?
While most products focus on video conferencing, it's the support for one-to-one conversations that seem to be lacking.
And while we all can appreciate hopping on a Google Hangout for a quick video call, there's something to be said for the importance of a face to face conversation—especially when that employee lives halfway across the globe.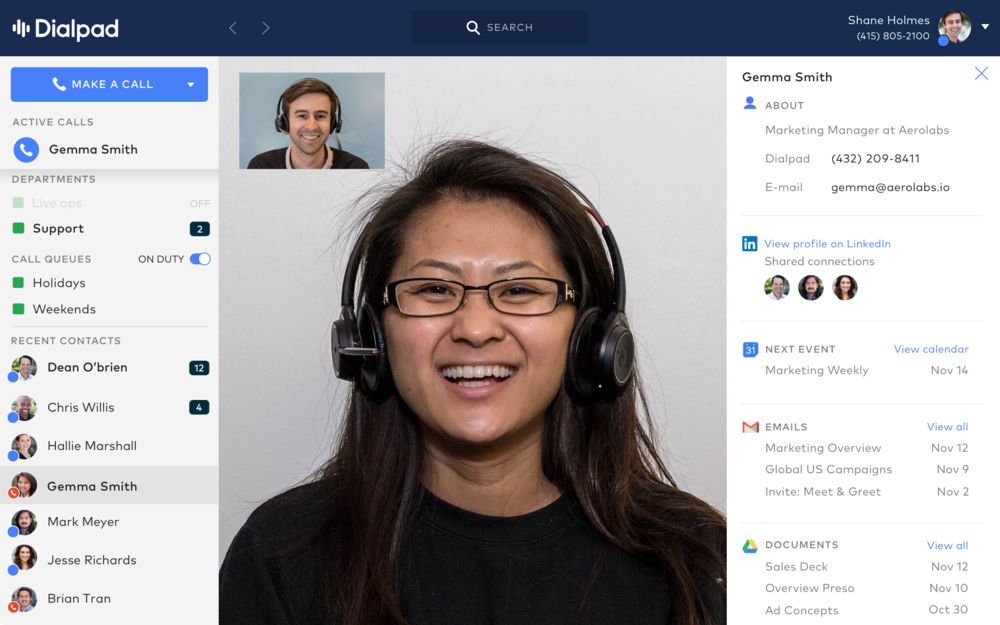 And with HD quality, you're able to focus on the actual conversation and not worry about glitchy tech or frozen screens.
How to get more out of this feature
Use video calling more! While your team may initially do some groaning (bad hair days be damned), it'll make a big difference when it comes to building stronger connections with your team, both remote and local.
---
2. Call controls across all devices
Why is this cool?
With traditional PBX phone systems, your calls ended up being tied to a single "end point" (a techy name for a device). So if a call came into your desk phone, you'd be stuck using the call controls on that specific device (or in most cases, stuck with missing controls).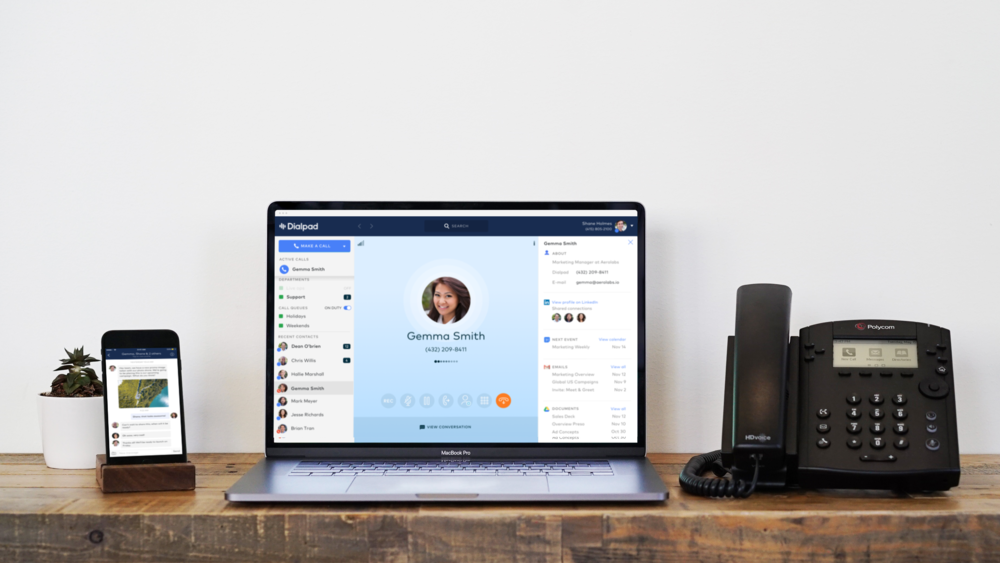 Who wants to be stuck in one place? Dialpad works across all your devices simultaneously, meaning that same call that came into your desk phone can be transferred, muted, even recorded, from your laptop or cell phone.
How to get more out of this feature
Download the Dialpad apps across all your favorite devices.
---
3. Dialpad web app
Why is this cool?
We've all been there before. You're away from the office when suddenly you need to look up some message or forward over that last voicemail.
Now with the Dialpad web app, you can access your Dialpad desktop app simply by using a Chrome browser. Just type in dialpad.com/app and you'll have access to all your contacts, messages, and calls.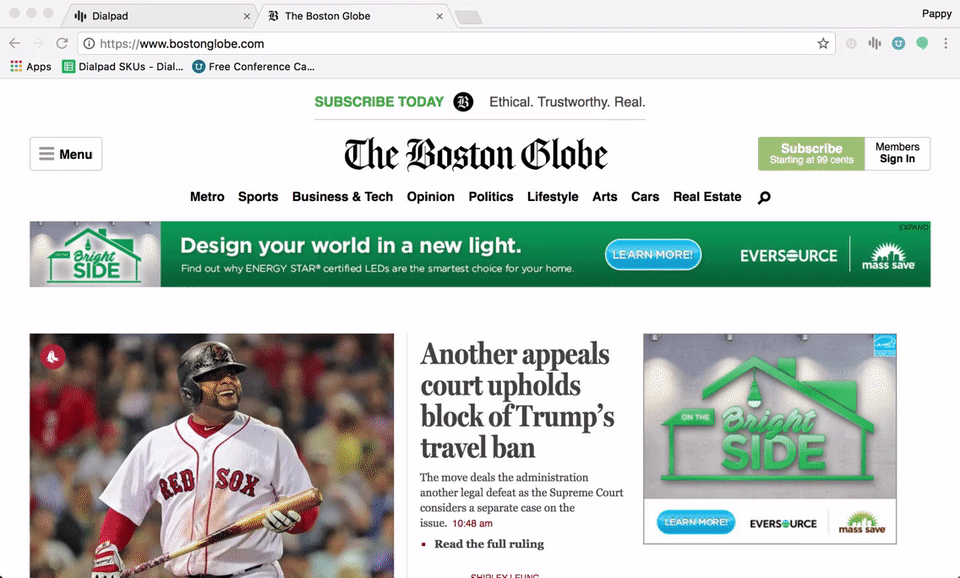 How to get more out of this feature
Try it out the next time you're traveling or visiting a remote office.
---
4. Custom ring durations
Why is this cool?
Who doesn't want more customizable tools? With custom ring durations, Dialpad Admins can adjust how long (or short) a call rings out on their Main Line, Department, Room Phone, or Call Queue before routing to a secondary call handling option (like to a voicemail or to another Department).
It's not just Admins, either. We added the ability for individual users to adjust ring durations on their direct lines plus the ability to route those calls, too.
How to get more out of this feature
Test out this feature on your direct line first to get an idea of how it works and what your call routing options are.
---
5. G Suite and Office 365 integrations
Why is this cool?
If your business apps don't work together, what's the point? Dialpad natively integrates with both G Suite and Office 365 to make it easier for your team to connect, communicate, and collaborate from a single platform.
Whether it's displaying the latest shared emails, files, or upcoming events or automatically syncing your contacts, you're able to stay connected to home base no matter where work takes you.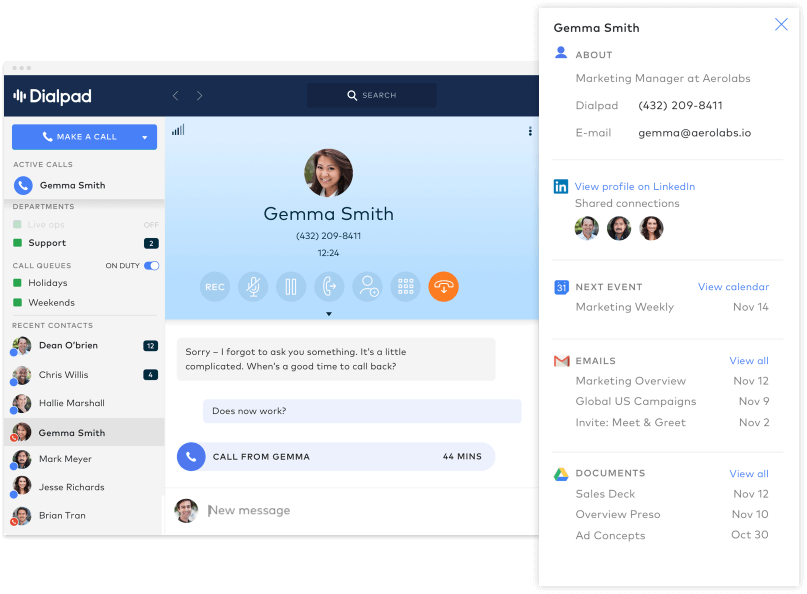 How to get more out of this feature
Expand your contacts' profiles the next time you're on your laptop or cell phone to pull up emails, files, and upcoming events.
---
Bonus: Weekly demos now available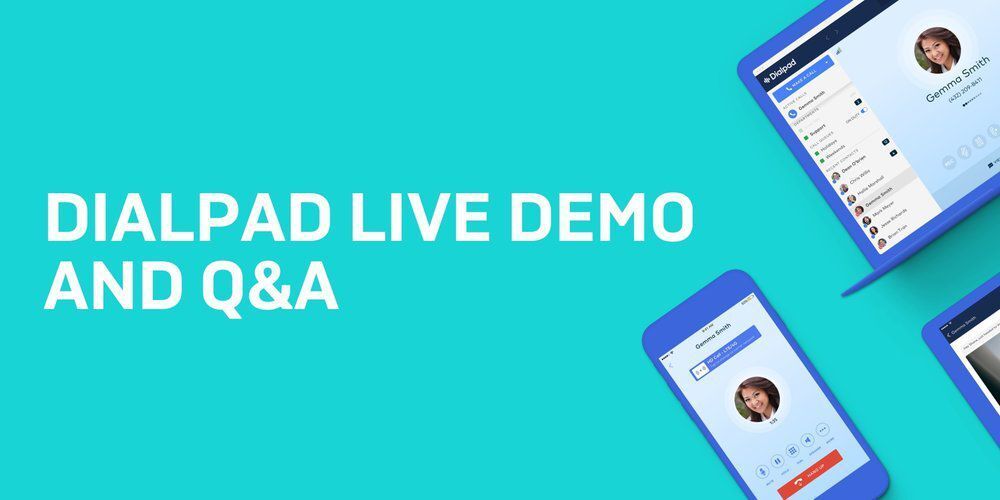 Don't let deployment doubts keep you up at night. With our weekly demos our product experts will walk you through the ins and outs of Dialpad, highlighting the best practices for onboarding and team trainings.
---
Thanks for tuning in! We'll be back next month with more innovations and news to share. Don't forget, we keep a weekly log of all the latest features hitting your platform on our Help Center.

Dialpad is more than a next generation business phone system. It's an entirely new category of business communications that enables you to connect everyone and work anywhere. Sign up for a free trial of Dialpad today—productivity is waiting.