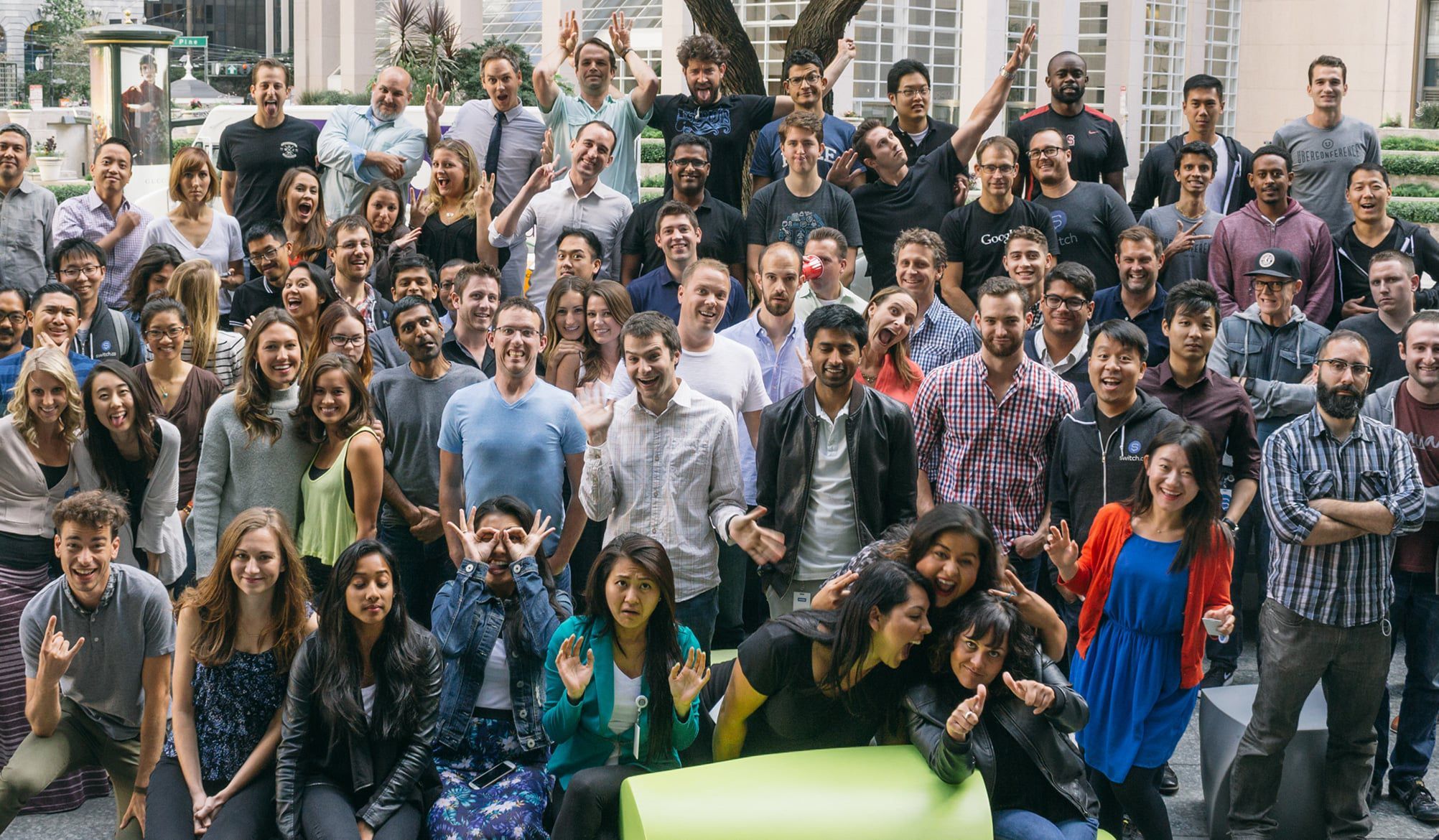 January 12, 2016
It's been exactly one year to the day since we made Dialpad available to the public. The idea behind Dialpad wasn't to just make another useful cloud-based communications app, but to actually change the way people think about "work." We want to empower people to make meaningful and productive connections from anywhere on the devices of their choice, and ultimately make them happier doing their job—no matter where it may take them.
The way people do business now has forced them to abandon (or downright ignore) the antiquated piece of hardware sitting on their desks. In the last year, one of the major things we've learned is that big enterprises want to have more productive employees, spend less on IT, and use fewer resources, but they aren't well equipped where business communications is concerned. They're stuck with aging, costly PBX systems that can't bend and stretch to meet the needs of their modern workers. Then there are the smaller businesses that can't find cost-effective, nimble solutions, so employees stick to their personal cell phone numbers instead. Unfortunately, first-generation cloud services did nothing but take the old, broken system and put it online.
We built Dialpad to be the solution to these problems that we've all faced. We felt it as a small startup when we first launched Dialpad Meetings (previously UberConference) in 2012, and felt it even more as we doubled in size last year.
Some of our team shared their favorite 2015 Dialpad moments with me:
---
"Kicking off a 'Day in the Life.' Every week, we're fortunate enough to hear one colleague share a small presentation about their background, interests, and what they do at Dialpad." - Blake Peterson, Web Engineer
"Dialpad saved me in Mexico City when I had to make a call and my carrier network had dropped. The call was crystal clear, even on the café's slow wifi."- Jerome Tavé, UX Designer
"Watching Motorola take the plunge and throw over 3,000 desk phones away. It's awesome we were able help them move into the future and create a better workplace for their employees."- Stephanie Graves, Sales Manager
"When we moved offices and all we had to do was walk across the street with our laptops. Once we connected to our new Wi-Fi, we had all our work tools right at our fingertips–even our phones." - Whitney Clark, Visual Designer
---
As long as technology continues to have an influence on our lives and behavior outside of work, the nature of business will need to evolve with it. We're pretty satisfied with where we are at this point in the game. We have our users to thank for how far we've come, but Dialpad will continue to adapt.
We've taken the feedback you've given us in just our first year and relentlessly built a service with the features that matter to you.
Dialpad milestones from 2015:
Signing Motorola Solutions was our first big win. CIO Greg Meyers, an all-time-great IT hero, came in and moved every employee over to Google Apps across more than 40 offices worldwide. Motorola was embracing the cloud and looking for a cloud phone system that worked well with Google Apps and could scale multi-nationally. Meyers chose Dialpad, and we deployed the product to all Motorola US offices, onboarding 6,000+ seats, and making it the largest pure cloud voice deployment ever. In contrast, RingCentral, launched its business phone service 10 years ago, and lists its largest customer at 1,500 seats in its latest 10-Q filing with the SEC. This was a great validation of the solution we've built.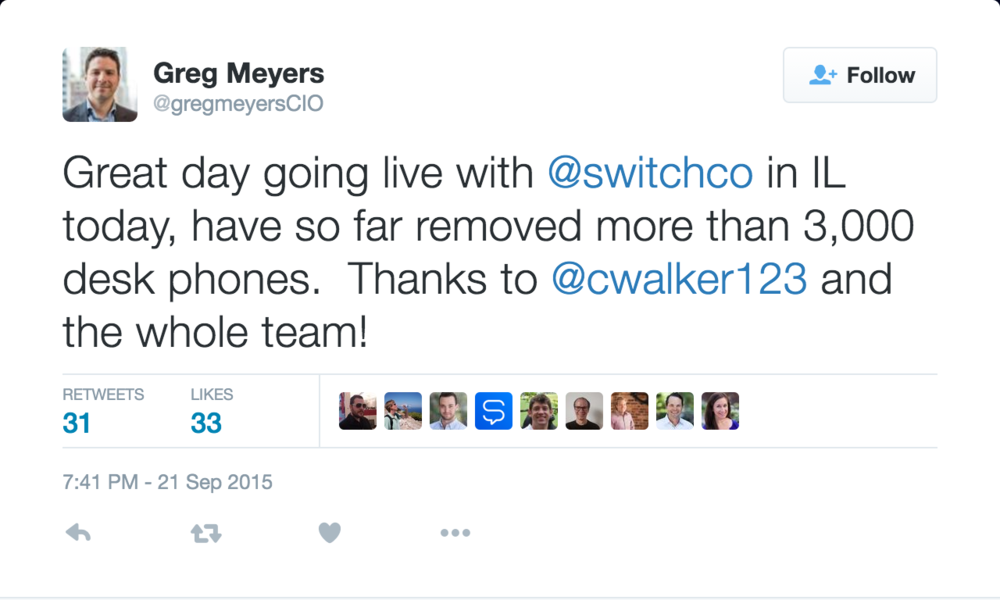 Launching a Microsoft Office 365 integration and an open version of Dialpad to offer the product to everyone, regardless of which work productivity suite they use.
Adding features much requested from our customers such as MMS and Dialpad-to-Dialpad video calling (with a lot more new features to come in 2016!).
Opening up 7 data centers around the world to keep our customers better connected from anywhere.
We also gained some awesome new partners:
Google: named one of only eight recommended applications for the Google Apps customer base, passing rigorous code and security reviews both by Google and third-party verification services in order to earn this distinction.
---
---
Sprint: teamed to provide a single offering across all core business tools including email, collaboration, identity management and now a cloud-based phone system to complete the unified communications experience.
Microsoft: we became a Silver Productivity Partner, addressing the growing demand among enterprise customers for cloud and hybrid deployments built on Microsoft Office 365.
Thank you Dialpad Customers
To our thousands of small and medium-sized business customers, and to our enterprise customers, too, thank you for your valuable feedback (we read all of it), beta testing new features, and spreading the word about Dialpad. You, too, are IT heroes. You have shaped our vision and are helping us bring companies and workers closer together.
- Craig, CEO at Dialpad