Back to all blogs
5 Considerations for Evaluating a New Business Phone System
The way we work is changing. As business communications expands across platforms and mediums, voice remains an essential part of the way teams collaborate. And if your company has already moved your email and file storage to the cloud, your phone system is ready to make the transition, too.
When evaluating cloud phone systems, here is a list of must-haves to consider:
Call Quality
Don't compromise your system's call quality. It can make or break a sale, look unprofessional to existing customers, and make it hard for your team to get things done. Ensure the system you choose has reliable and consistent call quality. Ask yourself:
Is the solution's infrastructure reliable?
How was it designed? Does it take advantage of the latest technologies like WebRTC and HD calling?
Can the platform scale to meet your company's needs now, and in the future?
Ease of Administration
Implementing and maintaining your company's phone system can be hard, but it doesn't have to be. Moving your business phone to a newer, cloud-based solution enables admins to set up and manage everything in just a few clicks. Ask yourself:
What is the implementation process? How much time does a typical deployment process take?
Are you going to need to hire someone to come out and put a piece of equipment in your office? Will you need a consultant to do porting and other setup activities?
How is your team's business process going to be impacted, and does that actually deliver value to you?
Will the system be able to support your company as it scales?
Employee Mobility
Consider whether every member of your team really needs a piece of hardware at their desk or if they'd benefit from a solution that supports mobility, and the ability to call, SMS, or instant message colleagues from anywhere, on any device. Ask yourself:
How do people access the system? Will it be on their computer, on mobile, or do they need a physical phone at their desk?
Are mobile calling features truly a first-class citizen of the product?
How will the system change your company's culture?
Support
Deploying a cloud-based phone solution should eliminate the need for onsite technical support, but for the times when you do need support, make sure it's accessible. Ask yourself:
What is the support coverage in terms of hours and time zones?
Are there self-serve resources?
Does the system offer chat, email, and phone support? What is the average time to response?
Cost
Look for a provider with straight-forward honest pricing—this will not only save your company money, but make your job as the admin easier, too. You should be able to predict what your bill is going to look like at the end of each month. Ask yourself:
Is the pricing model pay-as-you-go or under contract? Is the carrier charging by the minute?
Will you be able to add and remove lines freely without penalty?
What (if any) penalties will you face if you want to cancel your service?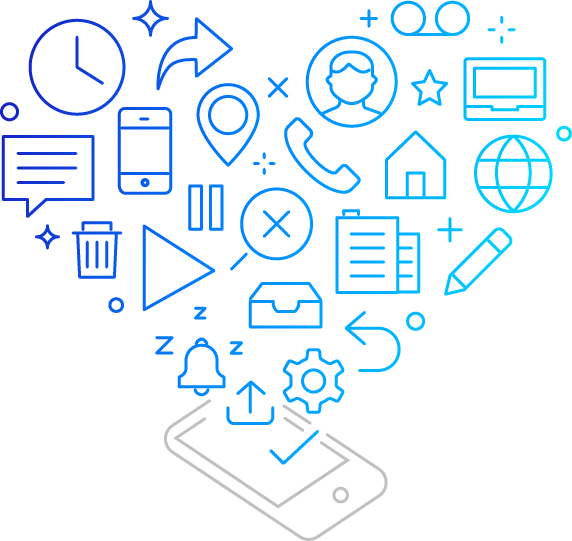 Dialpad is the future of business communications. If you'd like to speak with a sales rep to go over any questions, please get in touch at sales@dialpad.com.
We'll walk you through the product and get you started with a 14-day free trial so you can evaluate Dialpad's impact on your business.