VIRTUAL AUTO ATTENDANT AND IVR
CONSISTENT AND CUSTOMIZED CALL HANDLING
Mobility is on the rise in today's modern workplace. Managing it requires meeting demands while providing a professional service. Virtual Auto Attendant helps your company streamline customer experience by ensuring that no call is left unanswered - regardless of time and volume.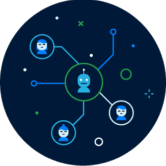 IMPROVE CALLER EXPERIENCE THROUGH PERSONALIZATION
Dialpad's Virtual Auto Attendant is a call management system that improves the caller experience. By welcoming customers with a personalized greeting, an auto receptionist ensures a professional way for your business to direct the caller to the appropriate department. With Dialpad's cloud-based business phone system you can:
Filter and manage call flow by time of day or day of the week
Prioritize calls by creating separate departments to increase operational efficiency
Record personalized greetings by department
Customize greetings for special occasions such as the holidays or promotions
Ensure customers reach the correct department without delays
Reach both remote and in-office workers
Configure IVR from any browser, at any time of day
Direct calls to specific individuals, groups, or departments.
GET CUSTOMERS TO THE RIGHT PERSON
Give your customers a smooth and frictionless phone experience when they call you with a virtual receptionist. Auto attendant phone systems work by giving callers an option of where they'd like their call to be routed based on a touchtone press.
Using Dialpad, your sales and support teams can route customers directly to the right department and even to the best person to answer that inquiry. If someone in a list is already assisting another customer, the auto attendant jumps directly to the next person in your custom queue.
DIALPAD IS A LIGHTWEIGHT, ADAPTABLE VOICE COMMUNICATION SOLUTION. IF YOU'RE TIRED OF POOR CALL QUALITY AND BEING TIED TO WHERE A PHYSICAL PHONE IS LOCATED, DIALPAD WILL TRANSFORM YOUR LIFE.
– Dave Bour, Manager of IT Operations at Mashable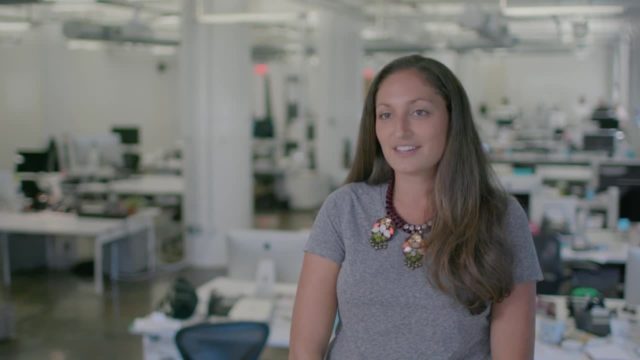 THE BEST ROI. PERIOD.
See how HUGE killed 100% of its conference phones with UberConference by Dialpad.