Administration
Add 1,000 users over
a cup of coffee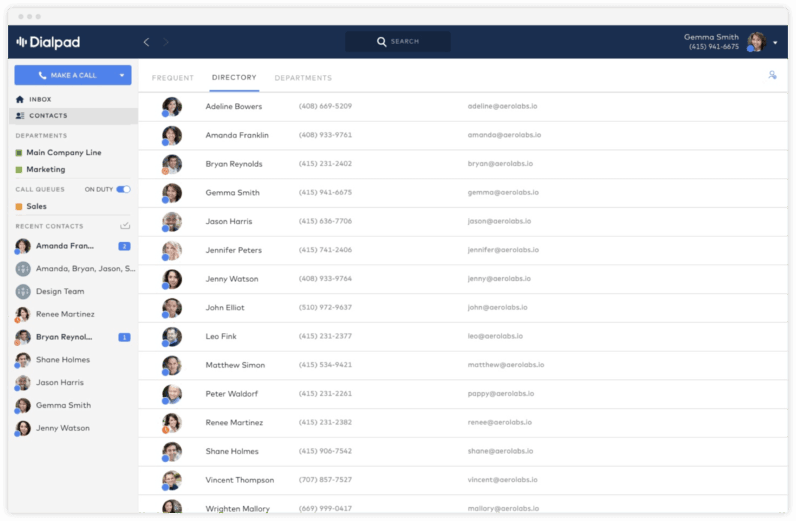 Run your business
phone system from anywhere
Dialpad's cloud-based architecture means you no longer have to spend time and resources on hardware, maintenance, or upgrades. With an average reduction in admin costs of 90%, setting up a business phone system has never been this easy.
Instant Provisioning
Have teams around the world up and running in minutes.
By integrating with G Suite and Microsoft Office 365, Dialpad automatically imports all your new users for quick account creation anywhere in the world.
Every Dialpad user has a simplified sign-on experience with G Suite or Microsoft Office 365.
Get everyone on the same page with a corporate directory that automatically syncs with G Suite or Microsoft Office 365.
Join 48,000 other IT leaders who have killed the desk phone
Per user per month.
Invoiced Annually.
Zero Desk
Phones Required
Unlimited Calls.
Unlimited Texts.
One System for
the Entire Company.